STAR RATING

Ci's Star Rating is calculated based on the following independent metrics:
RESULTS REPORTING
Grade based on the charity's public reporting of the work it does and the results it achieves.
DEMONSTRATED IMPACT
The demonstrated impact per dollar Ci calculates from available program information.
NEED FOR FUNDING
Charity's cash and investments (funding reserves) relative to how much it spends on programs in most recent year.
CENTS TO THE CAUSE
For a dollar donated, after overhead costs of fundraising and admin/management (excluding surplus) 87 cents are available for programs.
My anchor
About Development and Peace:
Canadian Catholic Organization for Development and Peace is a 1-star charity. It has reasonable overhead costs but Low demonstrated impact. The charity also has a below-average results reporting grade and is not financially transparent.  Before you give, read Charity Intelligence's report.
Founded in 1967, Canadian Catholic Organization for Development and Peace (Development and Peace, CCODP) works to provide emergency aid and address social, political, and economic injustices. CCODP is one of 165 Caritas Internationalis members, a collection of Catholic relief, development, and social service organizations working to help the poor across the world. CCODP also works to educate Canadians about the causes of poverty and encourages them to act against injustices in their communities. In F2021, CCODP worked on 69 community development and humanitarian aid projects in 29 countries. CCODP worked with 66 local partners in Africa, Asia, Latin America, and the Middle East.
Middle East - During F2021,CCODP supported its partner PAX in Iraq, Lebanon, Syria, and Yemen. Pax's Kulluna Muwatun program (We Are All Citizens) trained 25 young leaders to create peaceful narratives that combat violence and extremism.CCODP also supported PAX's production of two reports on the ecological effects of war. In response to the August 2020 explosion in Beirut, Lebanon, CCODP's partner Caritas Lebanon helped 9,000 victims of the explosions access primary health care services, psychological supports, hygiene kits, and personal protective equipment. Since 2011,CCODP has funded organizations that help people affected by the Syrian conflict.CCODP currently has 24 Syrian program partners that helped 722,340 people in Syria and Turkey, 289,848 people in Lebanon, 220,191 people in Jordan, and 94,270 people in Iraq.
Asia -CCOD'sP partners in India treated 5,770 covid-19 patients at first level treatment centres during F2021. Its partners also reached more than 21,400 people through second tier extension centers and provided free medication to over 6,700 recovering patients. In Bangladesh, CCODP's partner upgraded shelters housing 10,442 Rohingya refugees.
Africa - In Madagascar, 24% of tree cover has been lost over the last 20 years. In response CCODP's partner planted 3,471 saplings. It also hosted environmental awareness workshops for 1,442 children. In Sierra Leone, CCODP's partner reached 943,977 people in eight districts with covid-19 related health information, portable hand-washing buckets, and food kits.
Latin America - During F2021, CCODP's partner in Colombia provided supports for 12,291 Venezuelan refugees. Supports included shelter, healthcare, hygiene kits, paralegal aid, and transportation vouchers.
Canada - In F2021, 23 Ontario Catholic schools participated in Laudato Si'. The program allowed students to earn merit badges by engaging in fun and thought-provoking missions.
My anchor
Results and Impact
Charity Intelligence did not find any quantified outcomes on CCODP's website. This may not be a complete representation of CCODP's results and impact.
Charity Intelligence has given Development and Peace a Low impact rating based on demonstrated impact per dollar spent.
Impact Rating: Low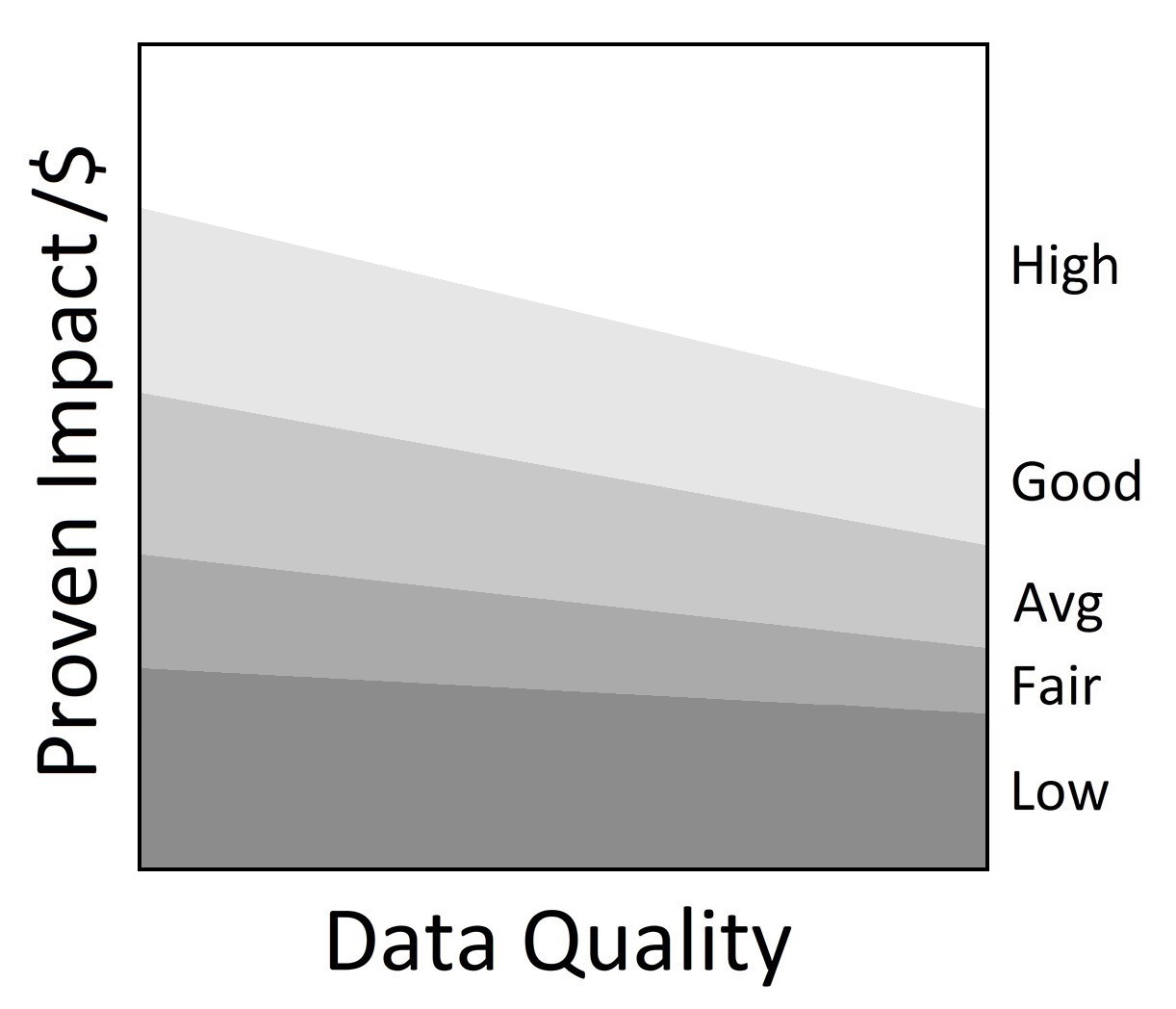 •
My anchor
Canadian Catholic Organization for Development and Peace received donations of $13.2m in F2021. The charity received $6.1m in government funding (30% of total revenue) Administrative costs are 11% of revenues (excluding investment income) and fundraising costs are 2% of donations. This means overhead costs are 13%. For every dollar donated, 87 cents go to the cause. This is within Ci's reasonable range for overhead spending.
CCODP has $35.0m in funding reserves, of which $1.4m is donor-endowed. Excluding donor-endowed funds, Development and Peace could run programs for over 3 years using existing funding reserves.
This charity report is an update that has been sent to Canadian Catholic Organization for Development and Peace for review. Changes and edits may be forthcoming.
Updated on July 4, 2022 by Emily Downing.
Financial Review

Financial Ratios

Fiscal year ending August

2021
2020
2019
Administrative costs as % of revenues
11.1%
24.8%
15.5%
Fundraising costs as % of donations
1.7%
6.1%
3.0%
Total overhead spending
12.8%
30.9%
18.5%
Program cost coverage (%)
318.5%
120.1%
101.3%
Summary Financial Statements

All figures in $000s

2021
2020
2019
Donations
13,215
6,138
13,222
Government funding
6,062
10,197
18,424
Investment income
524
325
432

Other income

219

152

234

Total revenues

20,021

16,812

32,312

Program costs - International
8,647
17,065
26,305
Program costs - Canada
1,950
3,273
3,196
Administrative costs
2,169
4,088
4,955

Fundraising costs

221

376

396

Total spending

12,987

24,803

34,852

Cash flow from operations
7,033
(7,990)
(2,540)
Capital spending
46
2
4
Funding reserves
34,969
25,626
31,080
Note: Ci has adjusted for deferred donations, affecting revenues by $242k in F2021, ($5.2m) in F2020, and ($1.5m) in F2019. Ci did not adjust for deferred government funding. Administrative and fundraising costs are as reported on the charity's T3010 CRA filing. Canadian program costs and international program costs have been adjusted pro-rata. Ci reported Canada Emergency Wage and Rent Subsidies as government funding.  
Salary Information
| | |
| --- | --- |
| $350k + | 0 |
| $300k - $350k | 0 |
| $250k - $300k | 0 |
| $200k - $250k | 0 |
| $160k - $200k | 1 |
| $120k - $160k | 1 |
| $80k - $120k | 8 |
| $40k - $80k | 0 |
| < $40k | 0 |
Information from most recent CRA Charities Directorate filings for F2021