STAR RATING

Ci's Star Rating is calculated based on the following independent metrics:
RESULTS REPORTING
Grade based on the charity's public reporting of the work it does and the results it achieves.
DEMONSTRATED IMPACT
The demonstrated impact per dollar Ci calculates from available program information.
NEED FOR FUNDING
Charity's cash and investments (funding reserves) relative to how much it spends on programs in most recent year.
CENTS TO THE CAUSE
For a dollar donated, after overhead costs of fundraising and admin/management (excluding surplus) 82 cents are available for programs.
My anchor
About Development and Peace:
Founded in 1967, Canadian Catholic Organization for Development and Peace (Development and Peace, CCODP) works to provide emergency aid and address social, political, and economic injustices. CCODP is one of 165 Caritas Internationalis members, a collection of Catholic relief, development, and social service organizations working to help the poor across the world. CCODP also works to educate Canadians about the causes of poverty and encourages them to act against injustices in their communities. In F2019, CCODP engaged in 149 projects focused on community development and humanitarian aid that impacted 16.8 million people in 36 countries.
Development and Peace aims to address the root causes of poverty through providing local organizations with financial support and guidance. Development programs focus on four areas: democracy and citizen participation, ecological justice, justice for women, and peace and reconciliation. In F2019, CCODP delivered 900,000 workshops on democracy, peace citizenship, community living and women's political empowerment in the DR Congo. It also piloted new civic education textbooks in 500 classrooms and produced and broadcast radio shows on civic issues to over 10 million listeners. In Brazil, CCODP helped a town with 40,000 residents recover and seek justice from a mining collapse that killed 270 people and exposed 1.3 million others to toxic pollutants. In Bolivia, CCODP created local employment opportunities for 780 people in five predominantly Indigenous communities.
CCODP's humanitarian aid programs work to serve people's immediate needs and support reconstruction efforts in areas affected by natural disasters and crises. Of F2019 aid spending, 76% was allocated to crisis areas in the Middle East, 15% to Africa, 8% to Asia, and 1% to Latin America. In F2019, CCODP completed constructed of a 566-home village in the Philippines in response to Typhoon Haiyan in 2013. It also provided emergency cash grants to help 500 of the poorest cyclone-affected households in Malawi meet their immediate nutritional needs.
My anchor
Results and Impact
Under CCODP's 2017-2018 May Peace be With Her campaign, members met 63 MPs and people sent 70,000 postcards to the Prime Minister to support female peacebuilders in unstable nations. CCODP then issued a letter supporting a parliamentary motion for the creation of a gender and peace ambassador and participated in national civil society roundtable consultations on the issue. The charity's advocacy succeeded in June 2019 when Jacqueline O'Neill was appointed Canada's first Ambassador for Women, Peace and Security.
 While Ci highlights these key results, they may not be a complete representation of Canadian Catholic Organization for Development and Peace's results and impact. 
Charity Intelligence has given Development and Peace a Low impact rating based on demonstrated impact per dollar spent.
Impact Rating: Low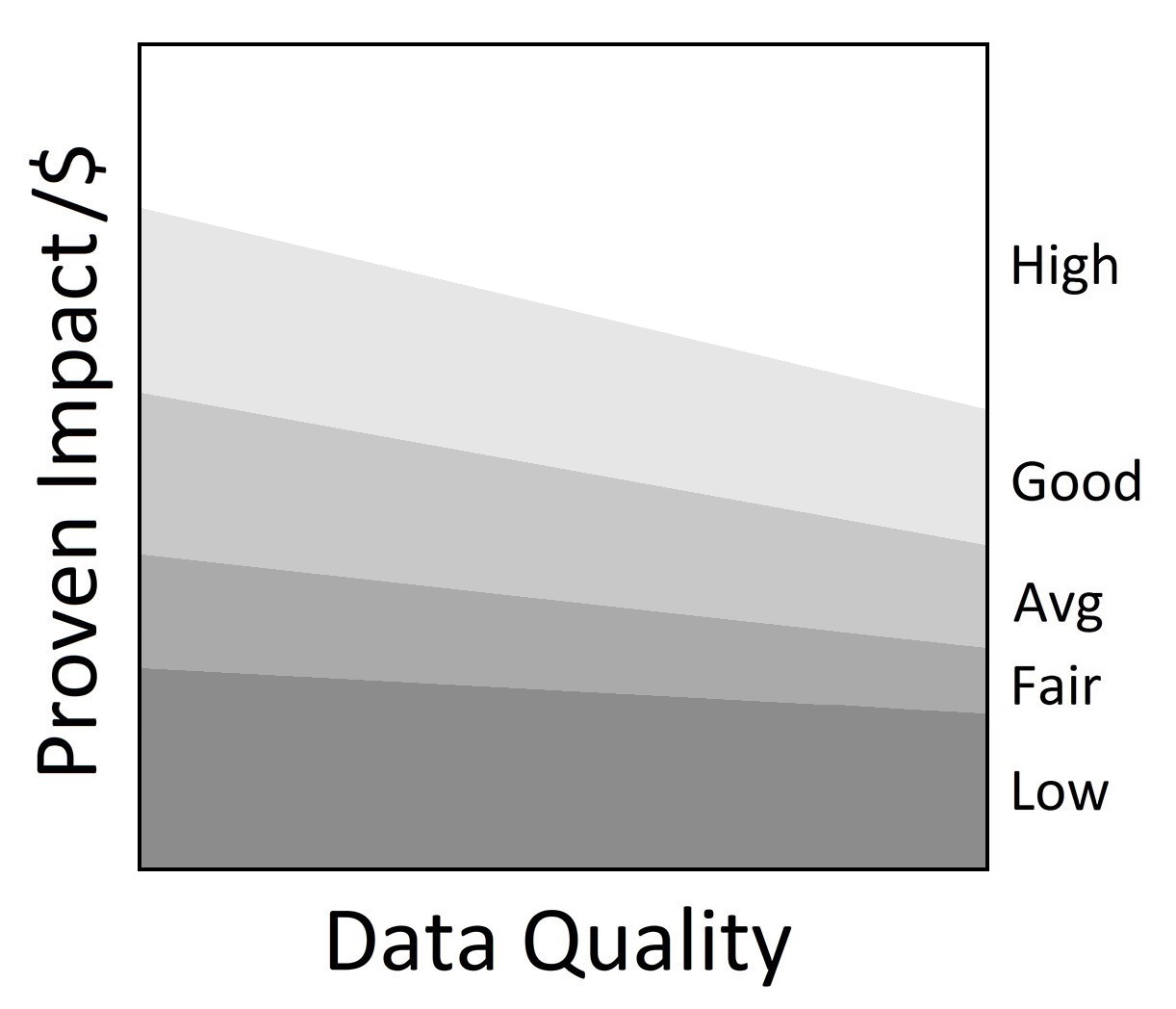 •
My anchor
Development and Peace is not financially transparent. This profile shows the most recent financial information available as of August 2021. Ci will continue to request financial transparency from Development and Peace.
Canadian Catholic Organization for Development and Peace is a Large charity with donations of $13.7m in F2019. The charity received $18.4m in government funding, representing 56% of total revenues. Administrative costs are 15% of revenues (excluding investment income) and fundraising costs are 3% of donations. This means overhead costs are 18%. For every dollar donated, 82 cents go to the cause. This is within Ci's reasonable range for overhead spending.
CCODP has $31.1m in funding reserves, of which $1.2m is donor-endowed. Excluding donor-endowed funds, Development and Peace could run programs for roughly 12 months using existing funding reserves.
This charity report is an update that has been sent to Canadian Catholic Organization for Development and Peace for review. Changes and edits may be forthcoming.
Updated on July 22, 2020 by Eric Jose.
Financial Review

Financial Ratios

Fiscal year ending August

2019
2018
2017
Administrative costs as % of revenues
15.3%
20.1%
16.6%
Fundraising costs as % of donations
2.9%
5.4%
4.1%
Total overhead spending
18.2%
25.4%
20.7%
Program cost coverage (%)
101.3%
88.6%
84.9%
Summary Financial Statements

All figures in $000s

2019
2018
2017
Donations
13,722
12,550
15,468
Government funding
18,424
16,591
20,705
Investment income
551
1,820
1,250

Other income

234

202

266

Total revenues

32,932

31,163

37,688

Program costs - International
26,305
27,949
33,326
Program costs - Canada
3,196
3,733
4,196
Administrative costs
4,955
5,890
6,055

Fundraising costs

396

672

630

Total spending

34,852

38,245

44,206

Cash flow from operations
(1,920)
(7,082)
(6,518)
Capital spending
4
72
92
Funding reserves
31,080
29,241
32,988
Note: Ci has adjusted for deferred donations, affecting revenues by $1.4m in F2019, ($3.2m) in F2018, and ($3.9m) in F2017. Ci has adjusted for unrealized gain on investments, realized gains on investment, and gain on cancellation of capital lease contract, affecting revenues by $120k in F2019, $1.3m in F2018, and $660k in F2017. Administrative and fundraising costs are as reported on the charity's T3010 CRA filing. Canadian program costs and international program costs have been reduced pro-rata, accommodating the increased administrative and fundraising costs. Amortization has been removed from administrative costs.  
Salary Information
| | |
| --- | --- |
| $350k + | 0 |
| $300k - $350k | 0 |
| $250k - $300k | 0 |
| $200k - $250k | 0 |
| $160k - $200k | 1 |
| $120k - $160k | 4 |
| $80k - $120k | 5 |
| $40k - $80k | 0 |
| < $40k | 0 |
Information from most recent CRA Charities Directorate filings for F2019