STAR RATING

Ci's Star Rating is calculated based on the following independent metrics:
RESULTS REPORTING
Grade based on the charity's public reporting of the work it does and the results it achieves.
DEMONSTRATED IMPACT
The demonstrated impact per dollar Ci calculates from available program information.
NEED FOR FUNDING
Charity's cash and investments (funding reserves) relative to how much it spends on programs in most recent year.
CENTS TO THE CAUSE
For a dollar donated, after overhead costs of fundraising and admin/management (excluding surplus) 74 cents are available for programs.
My anchor
About Aunt Leah's Place:
Aunt Leah's Place is a top-rated 5-star charity with good impact. This excellent charity has a high results reporting grade and low funding reserves, indicating a need for funding. 
Founded in 1988, Aunt Leah's Place works to prepare youth in foster care for living independently and helps women in need to avoid losing custody of their children. When youth turn 19 they 'age out' of the foster care system and can no longer access financial and social support from the government. 84% of youth aging out have experienced neglect and may not have been taught basic life skills such as budgeting, cooking, cleaning, and doing laundry. Aunt Leah's Place gives youth the skills and support they need in order to live independently. As well, by giving housing and guidance to young mothers, the charity reduces the number of children entering the foster care system. Aunt Leah's runs four major programs: Housing; Life Skills, Food Security & Health, and Education & Employment. These all operate under the umbrella program The Link, meaning that vulnerable people get access to all these programs when they are supported by Aunt Leah's. 
A Charity Intelligence 2022 Top 10 Canadian Youth Impact Charity
In F2021, the charity supported 404 people, including 324 youth and 80 babies and children. The charity does not provide a full breakdown of its spending on its programs.
The Link is the umbrella program for all of Aunt Leah's services and support. Transition workers help youth to access support at Aunt Leah's and in the wider community. In F2021, The Link provided 2,015 meals and grocery hampers and 1,192 transit tickets to 393 people.
The charity runs four housing programs, one that houses teen moms in foster care and two for adult moms at risk of losing custody of their children. The Housing program also works to connect youth with private landlords in the Vancouver area and provides housing subsidies to former foster kids who are pursuing an education. In F2021, Aunt Leah's Place found housing for 152 youth, moms, and children, compared to 197 in F2020.
Aunt Leah's offers Life Skills, Food Security & Health programs to equip youth with the skills needed to live independently. Community workshops, creative activities, and counselling are available every Wednesday and Sunday. A 12-week cooking program teaches young moms how to prepare inexpensive and nutritious meals. In F2021, the charity delivered 2,498 counselling sessions with 158 participants. 
Through the Education & Employment program, Aunt Leah's helps youth find sustainable employment and avoid chronic homelessness. In F2021, Aunt Leah's distributed 52 education awards and supported 89 students to continue education.
My anchor
Results and Impact
Aunt Leah's Place reports that between 30% and 50% of youth in foster care graduate high school, while the average population's graduation rate is over 80%. Of the students supported by Aunt Leah's education planning program, 6 have graduated or are on track to graduate. From the same group, 31% of participants over 19 years old are enrolled in post-secondary education. 
In F2020, Aunt Leah's homes housed 25 moms who were at risk of being separated from their kids, 92% of moms maintained custody and 98% secured safe housing upon leaving the program. Three months after leaving Aunt Leah's homes, 92% of housing program participants remained safely housed. 
While Ci highlights these key results, they may not be a complete representation of Aunt Leah's Place's results and impact.
Charity Intelligence has evaluated Aunt Leah's Place and found the charity to have Good demonstrated impact per dollar.
A Charity Intelligence 2022 Top 10 Canadian Youth Impact Charity
Impact Rating: Good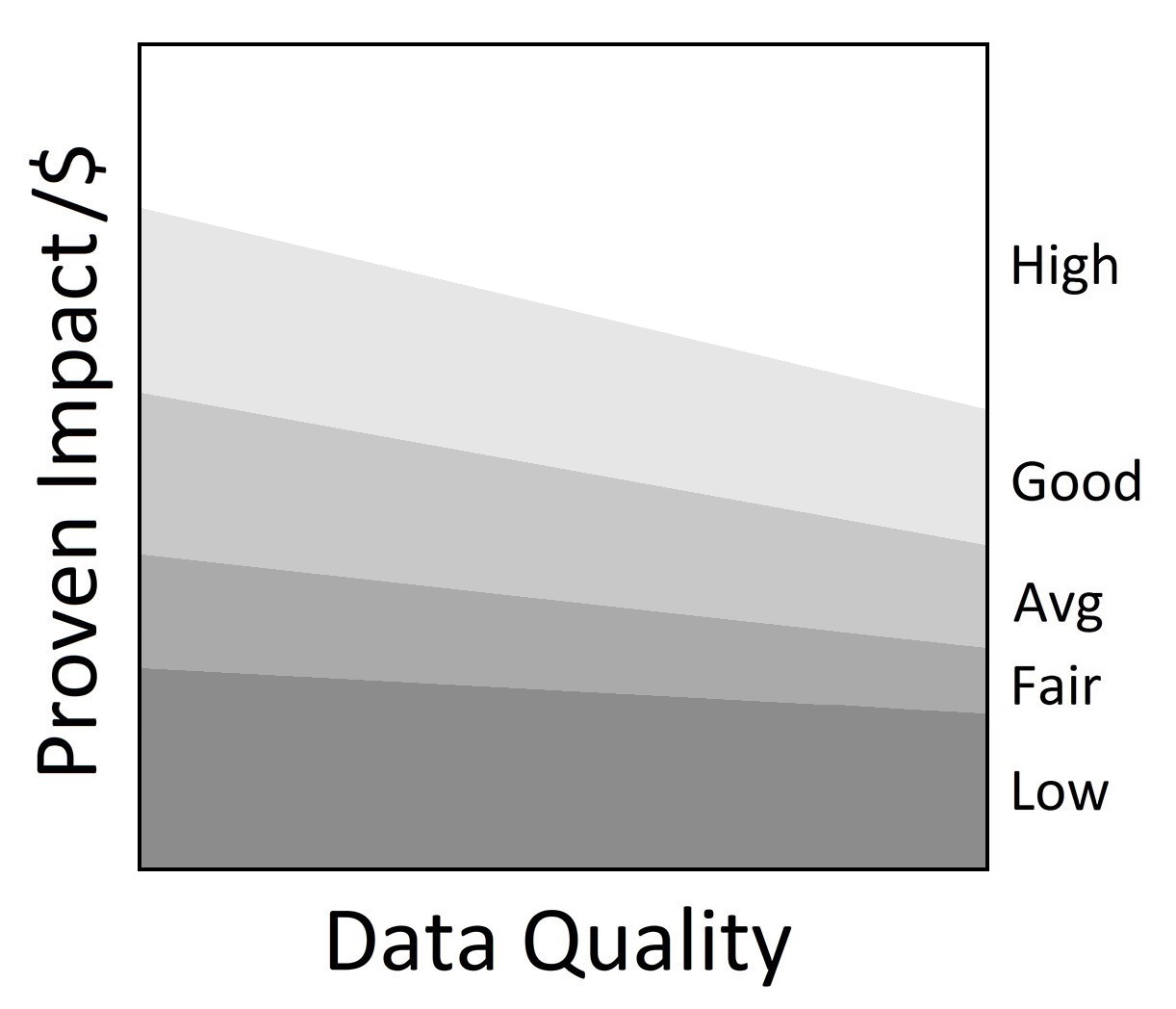 •
My anchor
Charity Intelligence has consolidated Aunt Leah's Place and Aunt Leah's Foundation in the following financial analysis. 
Aunt Leah's Place received donations and special events revenue of $2.6m in F2021. The charity received $2.9m in government funding, representing 54% of total revenues. Administrative costs are 5% of revenues and fundraising costs are 22% of donations. This gives total overhead spending of 26%. For every dollar donated, 74 cents go to the cause, which is within Ci's reasonable range for overhead spending. 
Aunt Leah's has $1.9m in funding reserves and $1.7m in interest-bearing debt. Most interest-bearing debt is held by the foundation. This results in net funding reserves of $223k. Excluding $50k in donor-endowed funds, the charity's net funding reserves could cover less than a month of program costs. 
This charity report is an update that has been sent to Aunt Leah's Place for review. Changes and edits may be forthcoming. 
Updated on June 13, 2022 by Lin Zhu.
Financial Review

Financial Ratios

Fiscal year ending March

2021
2020
2019
Administrative costs as % of revenues
4.6%
3.6%
6.7%
Fundraising costs as % of donations
21.7%
16.4%
25.2%
Total overhead spending
26.3%
20.0%
31.9%
Program cost coverage (%)
3.6%
(10.0%)
(13.6%)
Summary Financial Statements

All figures in $000s

2021
2020
2019
Donations
1,520
2,241
1,174
Government funding
2,911
2,132
2,013
Business activities (net)
14
182
141
Special events
1,078
858
497

Other income

228

235

219

Total revenues

5,752

5,648

4,044

Program costs
4,738
3,712
3,068
Administrative costs
262
204
270

Fundraising costs

564

507

421

Total spending

5,564

4,423

3,759

Cash flow from operations
188
1,226
286
Capital spending
72
227
166
Funding reserves
223
(320)
(367)
Note: Ci has adjusted for changes in deferred donations, affecting revenues by ($467k) in F2021, $657k in F2020, and $155k in F2019. Ci has included endowment contributions, affecting revenues by $49k in F2019. Business activities represents sales net of social enterprise expenses, affecting revenues and expenses by ($655k) in F2021, ($632k) in F2020, and ($623k) in F2019. Amortization has been removed from fundraising costs for the foundation and from program, administrative, and fundraising costs pro-rata for the operating charity.
Salary Information
| | |
| --- | --- |
| $350k + | 0 |
| $300k - $350k | 0 |
| $250k - $300k | 0 |
| $200k - $250k | 0 |
| $160k - $200k | 0 |
| $120k - $160k | 0 |
| $80k - $120k | 2 |
| $40k - $80k | 9 |
| < $40k | 0 |
Information from most recent CRA Charities Directorate filings for F2021