STAR RATING

Ci's Star Rating is calculated based on the following independent metrics:
RESULTS REPORTING
Grade based on the charity's public reporting of the work it does and the results it achieves.
DEMONSTRATED IMPACT
The demonstrated impact per dollar Ci calculates from available program information.
NEED FOR FUNDING
Charity's cash and investments (funding reserves) relative to how much it spends on programs in most recent year.
CENTS TO THE CAUSE
For a dollar donated, after overhead costs of fundraising and admin/management (excluding surplus) 77 cents are available for programs.
My anchor
About Eden Food for Change:
Eden Food for Change is a 2-star rated, financially transparent charity with Good demonstrated impact. It has a poor results reporting grade and its overhead spending is within Ci's reasonable range. Eden Food for Change has $1.3m in reserve funds, which can cover a year and seven months of program costs.
Founded in 2002, Eden Food for Change (EFFC) hopes to increase access to good food in a dignified manner in western Mississauga. It encourages healthy eating and empowers the community through education and outreach. Eden Food for Change reports that 17% of people in Mississauga face food insecurity. The charity has two main programs, the Food Bank and the Learning Kitchen.
The charity does not disclose total program spending, not does it state how much it spends on each program.
Eden Food for Change's Food Bank program allows individuals to pick up 7 to 10 days of food each month. The amount of food each client receives is based on the size of their family. The charity does not report on what has happened recently; however, it reports that in F2018, nearly 500,000 pounds of food were distributed through the Food Bank to 467 households. Around 50% of the food was fresh produce.
Eden Food for Change's Learning Kitchen program teaches cooking skills and nutritional education to its food bank participants. The Learning Kitchen also offers community members cooking classes that teach basic kitchen and food preparation skills. The food that is prepared through these classes is distributed through EFFC's Food Bank program.
My anchor
Results and Impact
Charity Intelligence did not find any quantified outcomes on Eden Food for Change's website. This may not be a complete representation of EFFC's results and impact.
Charity Intelligence has given Eden Food for Change a Good impact rating based on demonstrated impact per dollar spent.
Impact Rating: Good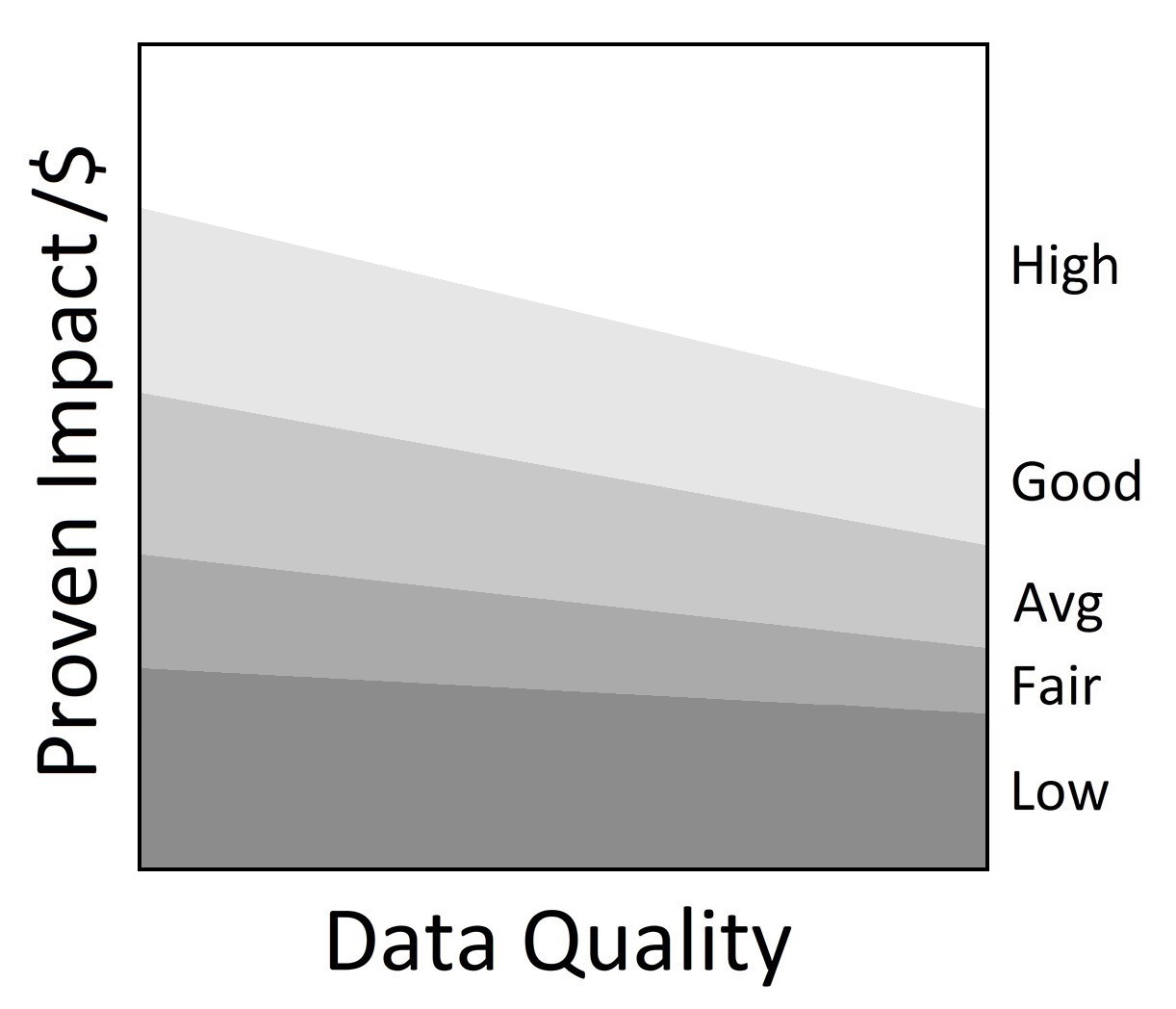 •
My anchor
Eden Food for Change is a financially transparent charity. Its audited financial statements are publicly available on its website.
Eden Food for Change had monetary donations and special events income of $934k and in-kind donations of $34k in F2022. Administrative costs are 17% of revenues and its fundraising costs are 6% of donations. For every dollar donated to the charity, 77 cents are available for programs, which is within Ci's reasonable range for overhead spending.
Eden Food for Change does not report how much it received in food donations on its audited financial statements for F2022.
Eden Food for Change's reserve funds of $1.3m can cover a year and seven months of annual program costs.
This charity report is an update that has been sent to Eden Food for Change for review. Changes and edits may be forthcoming.
Updated on August 30, 2023 by Victoria Allder.
Financial Review

Financial Ratios

Fiscal year ending December

2022
2021
2020
Administrative costs as % of revenues
17.1%
14.5%
2.5%
Fundraising costs as % of donations
6.1%
2.8%
2.3%
Total overhead spending
23.1%
17.3%
4.9%
Program cost coverage (%)
157.9%
150.2%
118.3%
Summary Financial Statements

All figures in $s

2022
2021
2020
Donations
627,050
576,054
1,113,947
Goods in kind
34,032
39,824
20,245
Government funding
99,507
195,178
328,311
Business activities (net)
273,226
348,701
307,593
Special events
69,824
102,651
17,992

Other income

247,537

147,846

0

Total revenues

1,351,176

1,410,254

1,788,088

Program costs
827,555
803,817
761,510
Administrative costs
230,795
204,414
45,444

Fundraising costs

42,145

18,743

26,385

Total spending

1,100,495

1,026,974

833,339

Cash flow from operations
250,681
383,280
954,749
Capital spending
0
0
0
Funding reserves
1,306,444
1,207,019
901,171
Note: Ci adjusted for deferred revenue, affecting revenue by $248k in F2022, $148k in F2021 and $38k in F2020. Ci did not include accretion of asset retirement obligation in expenses, reducing expenses by $2k in F2022, $2k in F2021 and $1k in F2020. All salary costs were included in program costs. Ci reported administrative costs from the charity's T3010 filing with the CRA and backed out the difference in administrative costs between the T3010 filings and the audited financial statements from program costs.
Salary Information
| | |
| --- | --- |
| $350k + | 0 |
| $300k - $350k | 0 |
| $250k - $300k | 0 |
| $200k - $250k | 0 |
| $160k - $200k | 0 |
| $120k - $160k | 0 |
| $80k - $120k | 1 |
| $40k - $80k | 6 |
| < $40k | 3 |
Information from most recent CRA Charities Directorate filings for F2022