STAR RATING

Ci's Star Rating is calculated based on the following independent metrics:
RESULTS REPORTING
Grade based on the charity's public reporting of the work it does and the results it achieves.
DEMONSTRATED IMPACT
The demonstrated impact per dollar Ci calculates from available program information.
NEED FOR FUNDING
Charity's cash and investments (funding reserves) relative to how much it spends on programs in most recent year.
CENTS TO THE CAUSE
For a dollar donated, after overhead costs of fundraising and admin/management (excluding surplus) 69 cents are available for programs.
My anchor
About Cuso International:
Founded in 1961, Cuso International (Cuso) aims to reduce poverty and inequality around the world. Cuso works in 20 countries across four continents, including Africa, Asia, North and Central America, and South America.
Cuso reports on three main program areas: Empowering Women and Girls, Improving Opportunities for Youth, and Harnessing the Power of Volunteers. The charity does not provide a spending breakdown for its programs.
Cuso International's Empowering Women and Girls programs aim to reduce gender inequality and improve health outcomes for women. In F2020, Cuso's Midwives Save Lives project in the Democratic Republic of the Congo trained 350 midwives in emergency care. In total, Cuso reports that its midwife training projects have helped more than 1.5 million women in Benin, the DRC, Ethiopia, and Tanzania. Cuso also helped to train 300 women farmers in Benin in F2020. In Myanmar, Cuso provided social services and safehouses to 72 women during the year.
Cuso's Improving Opportunities for Youth projects aim to create jobs and provide training for new businesses. In Nigeria, Cuso's YouLead project trained 342 people in entrepreneurship and 309 people in technical skills in F2020. Cuso's T-LED project in Tanzania provides training for small- and medium-sized businesses. In F2020, 504 companies received training in marketing, business management, graphic design, or finance through T-LED.
Through its Harnessing the Power of Volunteers program, Cuso sends volunteers to assist its local partners around the world. Cuso International's volunteer placements last an average of six to twelve months. In F2020, Cuso states that its volunteers worked with 178 local partners to help implement their projects. It estimates that these local projects reached a total of 750,579 people during the year.
My anchor
Results and Impact
Cuso states that 96% of its local partners involved in gender-based programs reported that their clients gained new knowledge and skills. Following midwife training programs in Tanzania, women increased their use of prenatal care from 35% to 56% and postnatal care from 25% to 69%. Cuso also reports that its YouLead program helped to create 540 new businesses in F2020. This included 199 businesses run by women.
While Ci highlights these key results, they may not be a complete representation of Cuso International's results and impact.
Charity Intelligence has given Cuso International a Fair impact rating based on demonstrated impact per dollar spent.
Impact Rating: Fair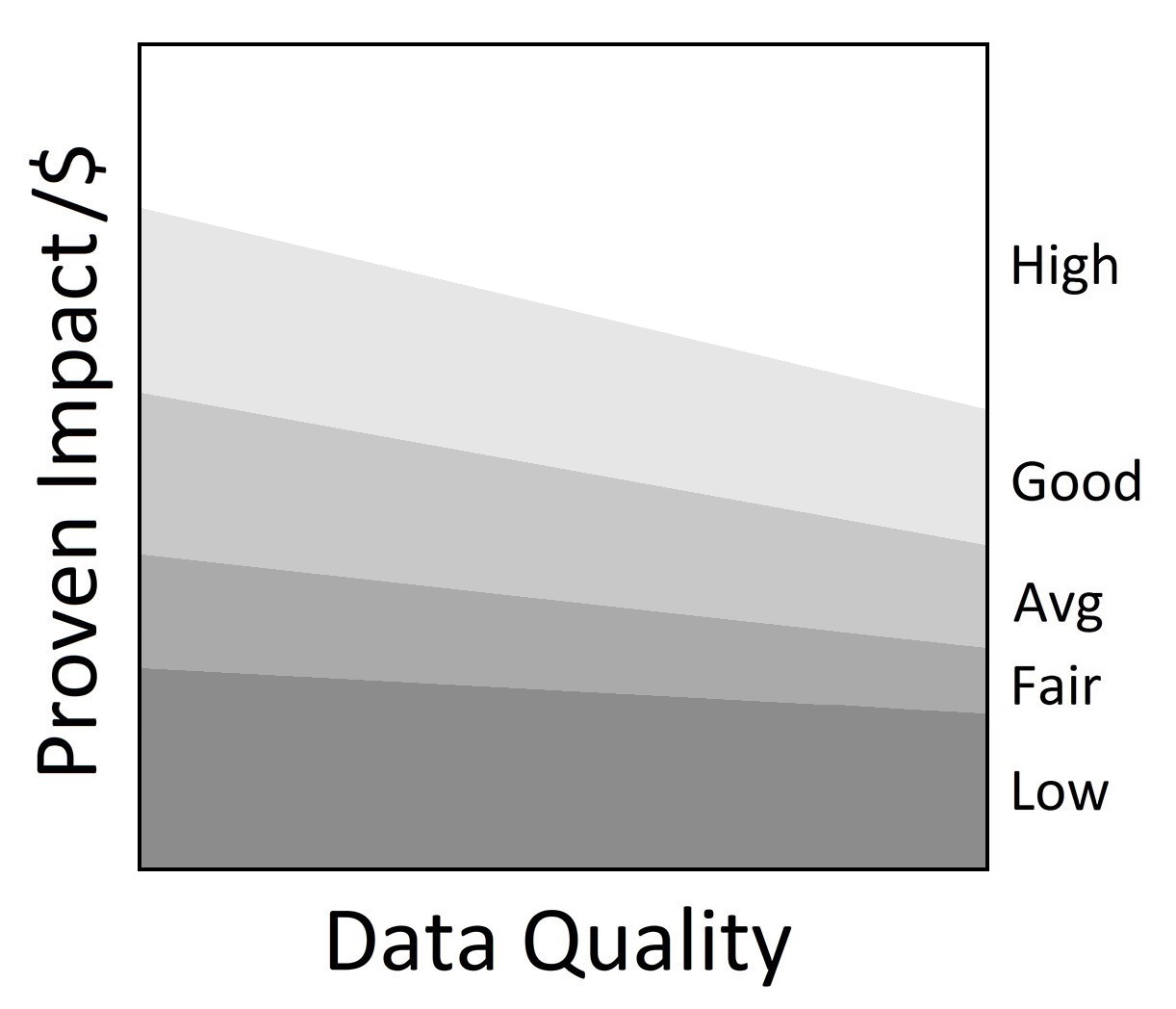 •
My anchor
Cuso International received $6.0m in donations in F2020. It also received $21.9m in government funding from Global Affairs Canada, representing 58% of revenues, and $9.9m in volunteer services, representing 26% of revenues.
Administrative costs are 6% of revenues (less investment income) and fundraising costs are 26% of donations. This results in total overhead spending of 31%. For every dollar donated, 69 cents go to the cause. This is within Ci's reasonable range for overhead spending.
Cuso has $8.5m in funding reserves, which could cover 36% or nearly four months of annual program costs.
Charity Intelligence has sent this update to Cuso International for review. Changes and edits may be forthcoming.
Updated on May 21, 2021 by Eric Zhao.
Financial Review

Financial Ratios

Fiscal year ending March

2020
2019
2018
Administrative costs as % of revenues
5.9%
5.2%
5.0%
Fundraising costs as % of donations
25.5%
30.0%
34.8%
Total overhead spending
31.4%
35.2%
39.8%
Program cost coverage (%)
35.9%
33.5%
33.9%
Summary Financial Statements

All figures in $000s

2020
2019
2018
Donations
6,009
4,697
4,574
Goods in kind
9,932
13,730
12,725
Government funding
21,910
29,452
27,202

Investment income

(134)

184

132

Total revenues

37,716

48,064

44,633

Program costs - International
23,090
22,619
20,429
Program costs - Canada
489
6,977
6,665
Donated goods exp
9,932
13,730
12,725
Administrative costs
2,243
2,492
2,230

Fundraising costs

1,531

1,409

1,593

Total spending

37,284

47,227

43,642

Cash flow from operations
432
836
991
Capital spending
103
198
124
Funding reserves
8,467
9,918
9,180
Note: Ci reported international program spending from Cuso's T3010 filings with the CRA, and removed the amounts from Canadian program costs. Ci reported volunteered services separately from program costs in "donated goods exp".
Salary Information
| | |
| --- | --- |
| $350k + | 0 |
| $300k - $350k | 0 |
| $250k - $300k | 0 |
| $200k - $250k | 1 |
| $160k - $200k | 1 |
| $120k - $160k | 4 |
| $80k - $120k | 4 |
| $40k - $80k | 0 |
| < $40k | 0 |
Information from most recent CRA Charities Directorate filings for F2020