STAR RATING

Ci's Star Rating is calculated based on the following independent metrics:
RESULTS REPORTING
Grade based on the charity's public reporting of the work it does and the results it achieves.
DEMONSTRATED IMPACT
The demonstrated impact per dollar Ci calculates from available program information.
NEED FOR FUNDING
Charity's cash and investments (funding reserves) relative to how much it spends on programs in most recent year.
CENTS TO THE CAUSE
For a dollar donated, after overhead costs of fundraising and admin/management (excluding surplus) 67 cents are available for programs.
My anchor
About SOS Children's Villages Canada:
SOS Children's Villages Canada is a 2-star charity. It has reasonable overhead costs and an above average results reporting grade. However, it has Low demonstrated impact. Before you give, read Charity Intelligence's report.
Founded in 1969, SOS Children's Villages Canada (SOS Canada) is the Canadian branch of SOS Children's Villages. Based in Austria, SOS Children's Villages provides loving homes for abandoned, orphaned, and vulnerable children across 136 countries. It establishes Children's Villages, which are safe communities that provide food, health services, shelter, and education to the children. SOS Canada reports that it helps to fund 559 Children's Villages around the world.
In F2021, SOS Children's Villages Canada spent 57% of its program costs on Ukraine response, 22% in Sub-Saharan Africa, 11% in Asia, 8% in Latin America and the Caribbean, 1% in the Middle East and North Africa, and 1% on North American and other European programs.  SOS Canada runs several core programs, including Children's Villages, Family Strengthening Programs, Emergency Relief, Schools, Kindergartens, Youth Facilities, and Medical Centres. It does not provide a program spending breakdown for F2022.
Each Children's Village consists of 10 to 15 houses of SOS mothers and children. SOS mothers are local women trained to provide constant long-term care for five to ten children. Each SOS family receives a home where children can safely live according to their own cultures and religions. SOS Canada aims to prevent economic hardship and keep families together through Family Strengthening Programs, which provide job skills and small business training at its villages. SOS also runs Emergency Relief projects. In emergency situations, SOS works to reunite families, provide education and health services, and distribute food aid.
Through its Emergency Relief efforts, SOS Canada reports that it helped 1,386,400 people in F2022. It also helped 512,500 people through its family strengthening programs, 307,200 people through its health programs, and 194,500 children and young people through its education program. In F2022, it cared for 69,200 children and youth through its alternative care program.
During F2022, in Côte d'Ivoire, SOS Children's Villages provided 119 girls with educational assistance and tablets. It also helped 103 girls get apprenticeships at the Institute for Women's Education and Training. In Nepal, SOS Children's Villages conducted a four-day peer counseling training program for 40 adolescents and ten children.
My anchor
Results and Impact
In F2022, SOS Canada reports that it helped fund 9 emergency shelters in Romania and Hungary for over 5,800 Ukrainian refugees. 
Before running its programs in Kouloun, Mali, SOS Canada reported that 65% of community members had less than one meal per day. Through its Family Strengthening Programs, SOS Canada helped to create three community gardens and provide education on child nutrition. The charity reported that its programs led to 80% of people eating three meals per day. SOS Canada also states that dropout rates in Kouloun schools decreased from 68% to 10% over the course of its programs.
While Ci highlights these key results, they may not be a complete representation of SOS Children's Villages Canada's results and impact.
Charity Intelligence has given SOS Children's Villages a Low impact rating based on demonstrated impact per dollar spent.
Impact Rating: Low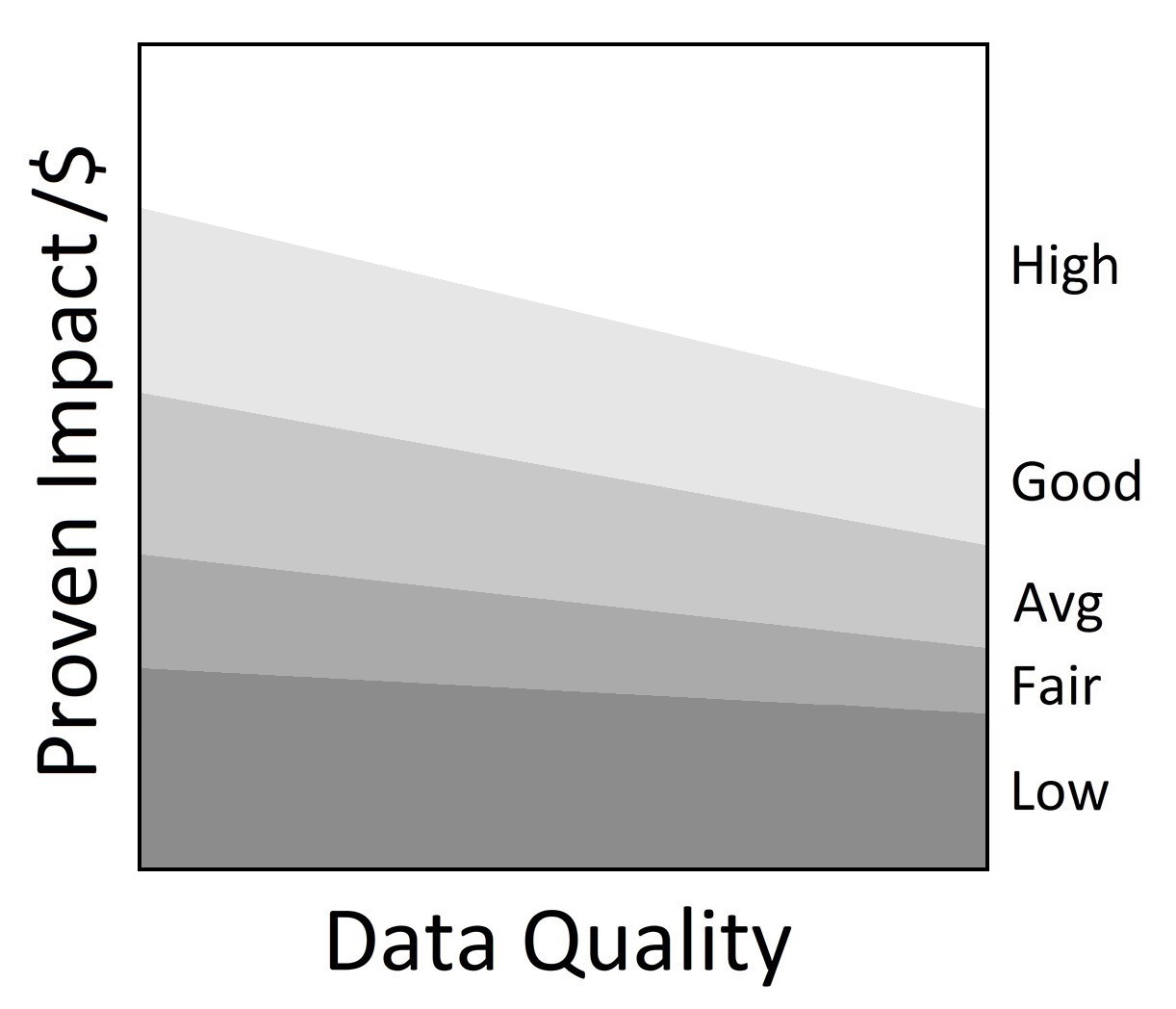 •
My anchor
In F2022, SOS Children's Villages Canada received $7.1m in Canadian donations. It also received $4.0m in government funding, accounting for 35% of total revenues. Total fundraising costs are 26% of donations and administrative costs are 7% of total revenues (less investment income). Total overhead costs are 33%. For every dollar donated, 67 cents go to the cause. This is within Ci's reasonable range for overhead spending.
SOS Children's Villages Canada has $9.3m in reserve funds that can cover program and grant spending for 11 months. 
According to its most recent available filing with the Charities Directorate in F2021, SOS Children's Villages Canada uses external fundraisers. It paid $880k to raise $1.3m for a total cost of 66 cents per dollar raised. 
SOS Children's Villages Canada reports transactions with related parties. In F2022, it distributed $6.1m to SOS international, $1.9m to SOS Sponsorships, and $6k to SOS Children's Villages British Columbia. 
Charity Intelligence has sent this update to SOS Children's Villages Canada for review. Changes and edits may be forthcoming.
Updated on July 17, 2023 by Emily Downing. 
Financial Review

Financial Ratios

Fiscal year ending December

2022
2021
2020
Administrative costs as % of revenues
7.0%
4.9%
10.0%
Fundraising costs as % of donations
25.9%
16.5%
21.6%
Total overhead spending
32.9%
21.4%
31.5%
Program cost coverage (%)
93.5%
186.3%
97.4%
Summary Financial Statements

All figures in $000s

2022
2021
2020
Donations
7,066
10,452
6,978
International donations
135
1,604
1,558
Government funding
4,000
0
150
Investment income
47
82
40

Other income

14

23

25

Total revenues

11,263

12,161

8,751

Program costs - International
4,495
1,015
1,721
Program costs - Canada
311
305
157
Grants
5,092
3,685
3,607
Administrative costs
779
590
867
Fundraising costs
1,833
1,723
1,505

Other costs

(126)

(119)

(84)

Total spending

12,383

7,199

7,772

Cash flow from operations
(1,120)
4,963
979
Capital spending
8
24
8
Funding reserves
9,254
9,324
5,340
Note: Ci included endowment fund investment income in investment income. This affected revenues by ($26k) in F2022, $64k in F2021, and $21k in F2020. Ci classified revenues from cooperation agreements and UNICEF USA's Impact Fund for Children as international donations, and classified associated expenses as international program costs. Ci reported distributions to SOS charities in Canada and internationally as grants. To report on a cash basis, Ci adjusted grants by changes in amounts due to SOS International. This affected expenses by ($171k) in F2022, ($326k) in F2021, and $122k in F2020. Ci included foreign exchange losses (gains) in other costs, affecting expenses by ($126k) in F2022, ($119k) in F2021, ($84k) in F2020. To report on a cash basis, Ci adjusted for changes in deferred Canadian donations. This affected Canadian donations and total revenues by ($1.5m) in F2022, $946k in F2021, and $127k in F2020. Ci also adjusted for changes in deferred international donations, affecting international donations and total revenues by ($1.2m) in F2022, $1.9m in F2021, and ($110k) in F2020. Ci adjusted for changes in deferred government funding, affecting government revenues by $800k in F2022, $0 in F2021, and $0 in F2020.
Salary Information
| | |
| --- | --- |
| $350k + | 0 |
| $300k - $350k | 0 |
| $250k - $300k | 0 |
| $200k - $250k | 1 |
| $160k - $200k | 0 |
| $120k - $160k | 1 |
| $80k - $120k | 4 |
| $40k - $80k | 4 |
| < $40k | 0 |
Information from most recent CRA Charities Directorate filings for F2021