STAR RATING

Ci's Star Rating is calculated based on the following independent metrics:
RESULTS REPORTING
Grade based on the charity's public reporting of the work it does and the results it achieves.
DEMONSTRATED IMPACT
The demonstrated impact per dollar Ci calculates from available program information.
NEED FOR FUNDING
Charity's cash and investments (funding reserves) relative to how much it spends on programs in most recent year.
CENTS TO THE CAUSE
For a dollar donated, after overhead costs of fundraising and admin/management (excluding surplus) 65 cents are available for programs.
My anchor
About Hope and Healing International:
Hope and Healing International is a 4-star rated charity with an average impact on its international development programs. The charity has an A results reporting grade and best practices in financial transparency. In 2021, Hope and Healing's fundraising costs rose by $500,000 to $3.8m. With a drop in donations of $1.3 million, 2021's fundraising costs are 30% and total overhead spending as a percent of donations is 35% which is above Hope and Healing's historical levels.
Founded in 1908, Hope and Healing International (HHI), formerly known as Christian Blind Mission, works to help children and adults with disabilities in developing countries. The charity states that globally, 150 million children live with a disability. HHI also reports that 90% of children with disabilities do not attend school, and 80% live in developing countries. In F2021, Hope and Healing International provided healthcare and community services to 928,135 children and families.
Hope and Healing's three largest programs are Child Health, Family Well-Being, and Education.
Child Health represented 59% of program costs in F2021. HHI raises funds to provide medical supplies and treatments for children in poverty. In F2021, the charity provided 227,882 children with health and medical care, including disability-preventing care and rehabilitative support. Hope and Healing International's medical partners conducted 18,103 paediatric medical consultations in F2021. The charity also distributed more than 3,000 assistive devices, including wheelchairs, walkers, and hearing aids to children.
Family Well-Being programs accounted for 28% of program costs. HHI runs programs for low-income households, such as job training and medical care for family members with disabilities. In F2021, the charity helped 56,384 caregivers through training in nutrition, disability-inclusive healthcare, and accessible shelter.
Education represented 6% of program costs. HHI aims to raise awareness of disabilities and promote safe hygiene in local schools. The charity reports that it gave 2,344 children with disabilities education services.
The remaining 7% of program costs included Social Attitudes (4%) and Self Value (3%). These programs aim to help people with disabilities feel included in their communities. In F2021, HHI states that it trained 8,386 children and 23,071 adults on disability inclusion. Hope and Healing International developed a 9-module resilience curriculum to help build a child's sense of self-worth.
My anchor
Results and Impact
Hope and Healing International states that it funded sight-restoring surgeries for 2,089 adults in F2021. Additionally, the charity reports providing medication to 40,983 to children to prevent River Blindness.
While Ci highlights these key results, they may not be a complete representation of Hope and Healing International's results and impact.
Charity Intelligence has given Hope and Healing International an Average impact rating based on demonstrated impact per dollar spent.
Impact Rating: Average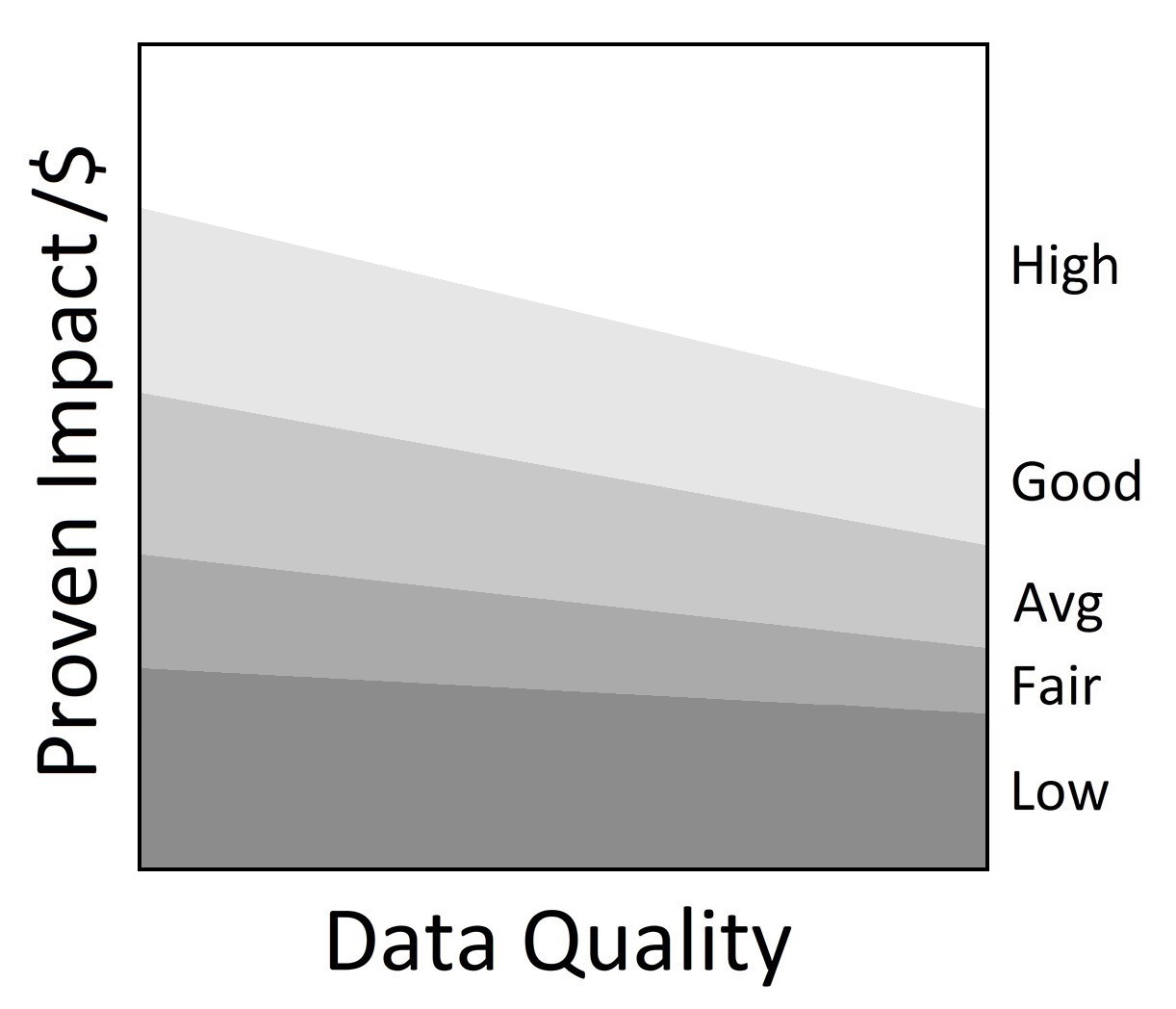 •
My anchor
In F2017, Hope and Healing International acquired Christian Blind Mission US (the US affiliate of HHI). In F2019, Hope and Healing transferred control of Christian Blind Mission US to a separate organization. As such, the financial analysis for all three years below does not include revenues or expenses for US operations.
Hope and Healing International received $12.7m in cash donations and $13.4m in donated goods (mainly medical supplies and equipment) in F2021. Administrative costs are 5% of revenues (less investment income), and fundraising costs are 30% of cash donations. This results in total overhead spending of 35%. For every dollar donated, 65 cents go to the cause. This is within Ci's reasonable range for overhead spending.
Hope and Healing raises a significant portion of its revenues through goods in kind. From information provided by the charity, the fundraising cost of raising this $13.4m in F2021 is 3%. Removing these costs from the fundraising ratio for cash donations would reduce the ratio to 27%, thus reducing total overhead spending to 32%.
HHI has funding reserves of $14.3m, of which $2.3m is donor-endowed. Excluding donor-endowed funds, HHI can cover just under one year and nine months of annual program costs. If goods in kind are included in the program cost coverage ratio, the charity can cover just over 7 months of program costs. The charity's program cost coverage spiked in F2020 due to a $4.5m increase in investments using proceeds from asset sales. Its financial notes state that it gained $6.5m on proceeds from the disposal of land, buildings, and equipment during the year.
­­In F2021, Hope and Healing International paid external fundraisers $1.3m to raise $2.8m, at the cost of 46 cents per dollar raised.
Charity Intelligence has sent this update to Hope and Healing International for review. Changes and edits may be forthcoming.
Updated on June 16, 2022 by Ann Lei.
Financial Review

Financial Ratios

Fiscal year ending June

2021
2020
2019
Administrative costs as % of revenues
5.1%
5.5%
4.5%
Fundraising costs as % of donations
30.3%
23.7%
22.8%
Total overhead spending
35.4%
29.2%
27.3%
Program cost coverage (%)
171.7%
131.0%
35.4%
Summary Financial Statements

All figures in $000s

2021
2020
2019
Donations
12,715
14,005
13,848
Goods in kind
13,389
10,062
14,338
Government funding
228
0
0
Business activities (net)
0
0
54
Investment income
2,288
320
191

Other income

18

170

29

Total revenues

28,637

24,557

28,459

Program costs - International
4,509
6,187
8,196
Program costs - Canada
2,602
2,503
2,272
Donated goods exp
13,389
10,062
14,338
Administrative costs
1,353
1,320
1,270

Fundraising costs

3,847

3,320

3,163

Total spending

25,699

23,392

29,239

Cash flow from operations
2,938
1,165
(780)
Capital spending
1,960
(6,361)
193
Funding reserves
14,319
13,540
6,298
Note: Ci reported the covid-19 emergency wage and rent subsidies as government funding. Ci reported gross sales by Nia Technologies, a social enterprise controlled by the charity, as business activities. Ci typically presents business activities net of expenses. However, the charity's audited financials do not disclose costs associated with sales. Ci removed donations in kind from international program costs to report them separately.
Salary Information
| | |
| --- | --- |
| $350k + | 0 |
| $300k - $350k | 0 |
| $250k - $300k | 0 |
| $200k - $250k | 0 |
| $160k - $200k | 1 |
| $120k - $160k | 2 |
| $80k - $120k | 7 |
| $40k - $80k | 0 |
| < $40k | 0 |
Information from most recent CRA Charities Directorate filings for F2021