STAR RATING

Ci's Star Rating is calculated based on the following independent metrics:
RESULTS REPORTING
Grade based on the charity's public reporting of the work it does and the results it achieves.
DEMONSTRATED IMPACT
The demonstrated impact per dollar Ci calculates from available program information.
NEED FOR FUNDING
Charity's cash and investments (funding reserves) relative to how much it spends on programs in most recent year.
CENTS TO THE CAUSE
For a dollar donated, after overhead costs of fundraising and admin/management (excluding surplus) 72 cents are available for programs.
My anchor
About CARE Canada:
CARE Canada is a two-star charity with low demonstrated impact. It has a B- results reporting grade, which is below average. For every dollar donated to the charity, 72 cents are available to go to the cause, which is within Ci's reasonable range. 
Founded in 1945, CARE International consists of 14 national divisions, including CARE Canada, based in Ottawa. U.S. President Truman sent the first CARE package in 1946 as part of relief efforts in the aftermath of World War II. Since then, CARE has worked to save lives, reduce poverty, and promote social justice with a focus on women and girls. CARE Canada states that 56 million people across 43 countries are on the edge of famine in 2022. 
CARE Canada's four largest programs are Humanitarian Action; Women's Economic Empowerment; Food, Nutrition, and Resilience to Climate Change; and Sexual, Reproductive, and Maternal Health. CARE Canada worked on 50 projects in 30 countries in F2022. The charity spent $49.0 million on its programs in F2022.
Humanitarian Action represented 46% of program costs in F2022. CARE Canada focused its humanitarian efforts on the Ukraine crisis in F2022. The charity provides food, clothing, cash, and hygiene products to Ukrainians in need. CARE also provided safe spaces for female refugees in Bucharest, Romania. CARE Canada helped 527,455 people in Romania, Moldova, and Ukraine in F2022.
Women's Economic Empowerment represented 24% of program costs in F2022. This program focuses on improving the financial situation of women. The charity provides loans, access to financial services, helps farmers improve their crop yield, and advocates for women rights. Over 5,000 people participated in CARE Canada's 41 community events that focus on worker's rights for women. The charity also helped 14 schools have access to a full-time daycare, which impacts 1,000 students. CARE Canada trained 925 tea farmers and community leaders in Vietnam on gender equality and proper care for crops in F2022.
Food, Nutrition, and Resilience to Climate Change represented 19% of program costs in F2022. The charity did not disclose further information on this program. 
Sexual Reproductive, and Maternal Health represented 11% of program costs in F2022. This program provides basic health care and health knowledge to women in developing countries. The charity's target is to improve access to health resources and services to 74,424 people in Haiti by 2025.
My anchor
Results and Impact
The Vietnamese farmers reported CARE Canada's training helped them save 30% of their time by preparing animal feed with automation tools.
While Ci highlights these key results, they may not be a complete representation of CARE Canada's results and impact.
Charity Intelligence has given CARE Canada a Low impact rating based on demonstrated impact per dollar spent.
Impact Rating: Low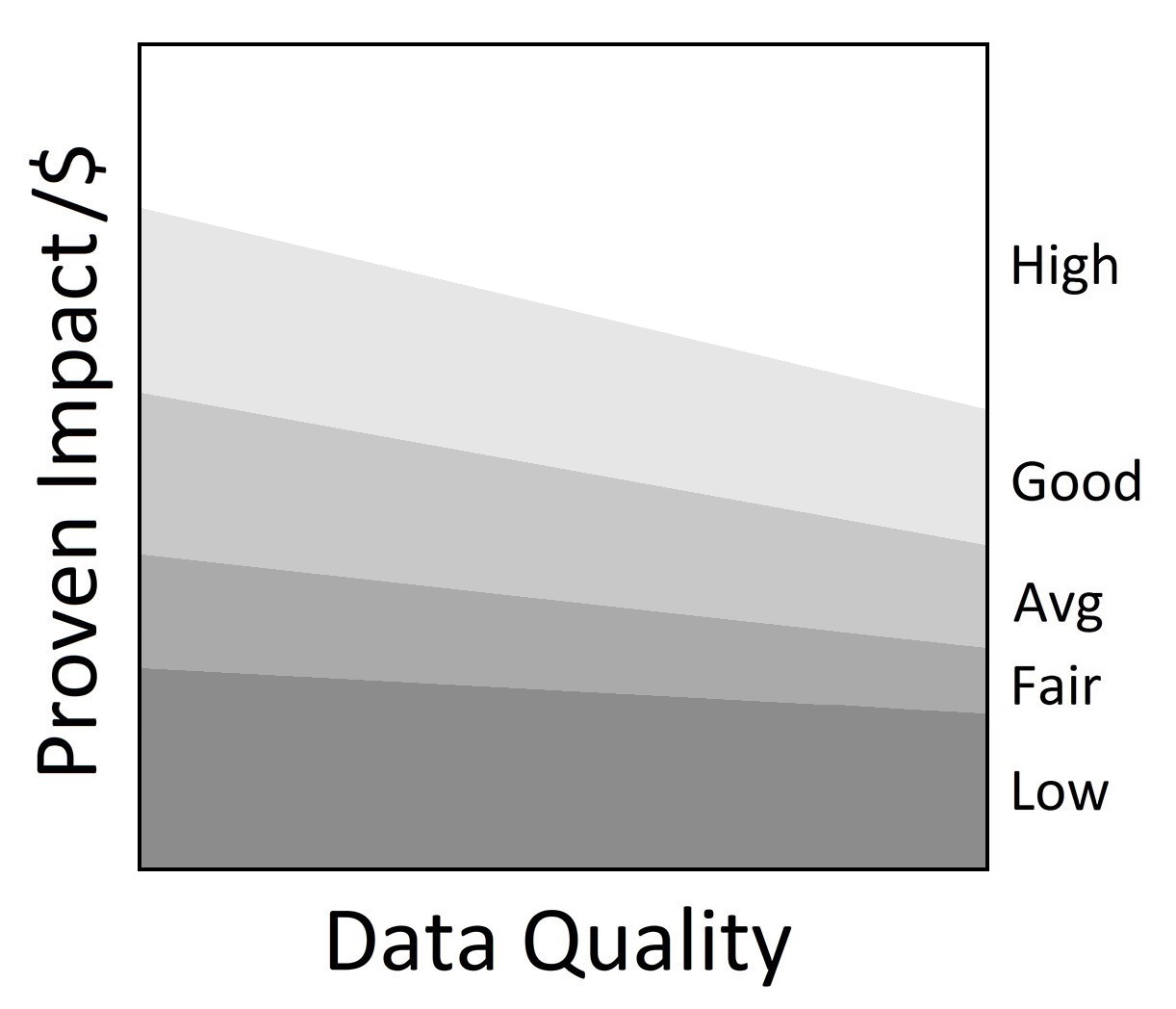 •
My anchor
In 2021, CARE Canada transferred oversight of country offices in Zambia, Zimbabwe, Kenya, and CHAD to another CARE International member. The charity now has more efficient cost allocation as a result.
CARE Canada received $5.7m in donations and $50.4m in government funding in F2022. Government funding represents 87% of total revenue. The charity's administrative costs are 11% of revenue and fundraising costs are 17% of donations (excluding investment income). This results in overhead spending of 28%. For every dollar donated to the charity, 72 cents are available to go to the cause, which is within Ci's reasonable range.
CARE Canada has $29.4m in reserve funds. Its reserve funds can cover 60%, or seven months of annual program costs.
There is an error with the CARE Canada's T3010 compensation filing. It states that the average compensation of 80 employees is $289k, while only one employee makes over $300k.
Charity Intelligence has sent this update to CARE Canada for review. Changes and edits may be forthcoming.
Updated on July 17, 2023 by Liam Chapleau.
Financial Review

Financial Ratios

Fiscal year ending June

2022
2021
2020
Administrative costs as % of revenues
11.3%
23.5%
14.8%
Fundraising costs as % of donations
16.9%
21.7%
22.8%
Total overhead spending
28.2%
45.2%
37.6%
Program cost coverage (%)
60.0%
92.4%
73.9%
Summary Financial Statements

All figures in $000s

2022
2021
2020
Donations
5,656
5,423
5,093
International donations
1,212
1,007
(7,458)
Goods in kind
78
0
8,459
Government funding
50,390
37,293
42,113
Investment income
31
29
244

Other income

476

1,246

(6,175)

Total revenues

57,843

44,998

42,276

Program costs - International
48,943
32,350
33,427
Grants
0
47
0
Donated goods exp
78
0
8,459
Administrative costs
6,538
10,561
6,209

Fundraising costs

958

1,177

1,163

Total spending

56,517

44,136

49,258

Cash flow from operations
1,326
862
(6,982)
Capital spending
93
82
665
Funding reserves
29,385
29,944
24,706
Note: According to its financial notes, CARE Canada allocated its overseas administrative costs to program spending. Ci reported contributions in kind separately from international donations and program costs. Ci removed amortization from administrative costs, following the charity's audited financial's notes. To report on a cash basis, Ci adjusted for deferred revenue, impacting revenue in the amount of $573k in F2022, $8.4m in F2021, and ($6.9m) in F2020. Ci included discontinued operations expense within expenses, impacting expenses only in F2021 by $524k.
Salary Information
| | |
| --- | --- |
| $350k + | 0 |
| $300k - $350k | 1 |
| $250k - $300k | 0 |
| $200k - $250k | 0 |
| $160k - $200k | 2 |
| $120k - $160k | 5 |
| $80k - $120k | 2 |
| $40k - $80k | 0 |
| < $40k | 0 |
Information from most recent CRA Charities Directorate filings for F2022