STAR RATING

Ci's Star Rating is calculated based on the following independent metrics:
RESULTS REPORTING
Grade based on the charity's public reporting of the work it does and the results it achieves.
DEMONSTRATED IMPACT
The demonstrated impact per dollar Ci calculates from available program information.
NEED FOR FUNDING
Charity's cash and investments (funding reserves) relative to how much it spends on programs in most recent year.
CENTS TO THE CAUSE
For a dollar donated, after overhead costs of fundraising and admin/management (excluding surplus) 69 cents are available for programs.
My anchor
About MADD Canada:
Founded in 1989 as Mothers Against Drunk Driving, today MADD Canada's mission is to stop both alcohol and drug-impaired driving. National statistics from 2014 show that 55% of fatal road crashes involved alcohol and/or drugs. About 1,273 people died in these accidents. MADD Canada educates people on the harm of impaired driving and supports victims of this crime.
Youth awareness programs  were 44% of MADD Canada's program spending in F2020. MADD Canada presented its SmartWheels program 593 times to 14,437 students in grades 4 – 6. This presentation uses virtual reality goggles and tablets to teach the dangers of driving impaired. In F2020, 52,551 high school students viewed MADD's newest presentation "Weed Out the Risk". MADD awarded grants to 5 post-secondary students affected by impaired driving.
Public education, public awareness, and research represented 43% of total cash spent on programs in F2020. MADD Canada received $13.1m of donated air time allowing for 107,000 public service announcements in F2020. MADD produced 17 Ask the Expert videos in F2020 to further public education. Public signs were also displayed with 245 impaired boating signs installed in F2020. Continuing its long-running red ribbon campaign to promote sober driving during the holiday season, MADD distributed 151,000 red ribbons across Canada in F2020.
Victim services were 13% of program costs in F2020. MADD Canada had contact with 2,248 victims/survivors by phone, email, and through information packages. Victims' memories were also honoured with a new monument in Saskatoon.
MADD Canada also focuses on public policy. MADD lobbies for changes to legislation and creates policy and legislative recommendations.
My anchor
Results and Impact
Charity Intelligence has given MADD Canada a Low impact rating based on demonstrated impact per dollar spent.
MADD Canada's 2018 study estimated reductions in alcohol-related crash deaths between 1982 and 2014 saved 43,247 lives.
Key results include MADD's student survey completed after school presentations. Following presentations, 86% of students agreed that marijuana would make a person's ability to drive a lot worse (compared to 73% before the presentation). As well, 74% of students felt encouraged to make the right decision when it comes to impaired driving. 
MADD Canada lobbies for tougher impaired driving laws. With support from MADD, the Manitoba government created new impaired driving legislation in 2019. This legislation includes vehicle impoundments for those in the blood alcohol warning range. In the first nine months, the new legislation removed 782 drivers from the road.
While Charity Intelligence highlights these key results, they may not be a complete representation of MADD Canada's results. 
Impact Rating: Low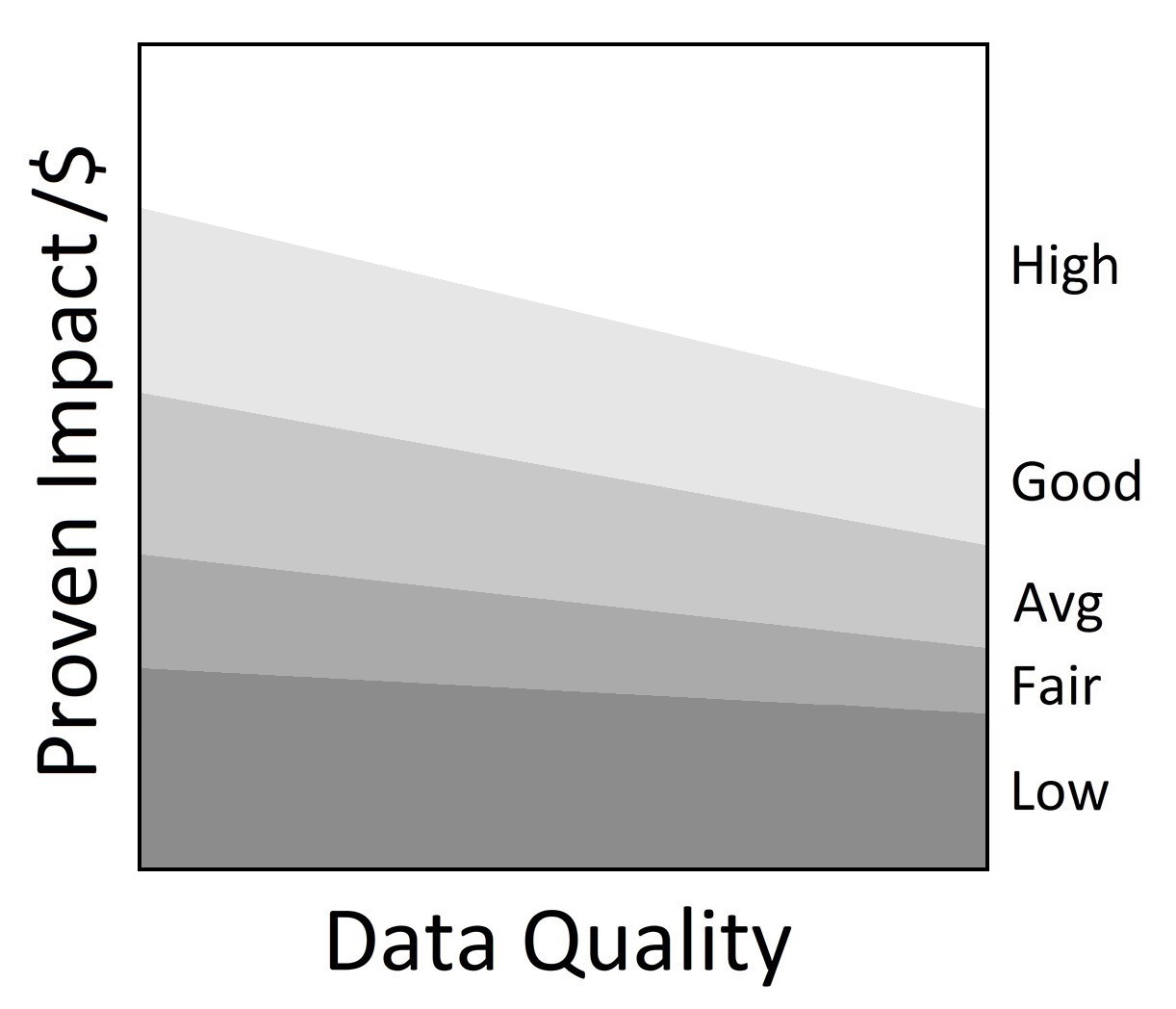 •
My anchor
MADD Canada had cash donations of $8.9m in F2020. Administrative costs are 2% of total revenues and fundraising costs are 29% of cash donations. This results in total overhead spending of 31%. For every dollar donated, 69 cents go to the cause. This falls within Ci's reasonable range for overhead spending.
MADD's total revenues and program spending include $13.1m in donated airtime for public service announcements in F2019. These are shown below as donated goods in kind.
MADD Canada has funding reserves of $6.2m. Not including donated air time, the reserves can cover 103% of annual program costs or roughly one year.
In F2020 MADD Canada paid external fundraisers $1.6m who collected $2.9m in donations. This means it costs MADD Canada $0.56 to raise $1 using external fundraisers.
This charity report is an update that has been sent to MADD Canada for review. Changes and edits may be forthcoming.
Updated on May 20, 2021 by Brenleigh Jebb.
Financial Review

Financial Ratios

Fiscal year ending March

2020
2019
2018
Administrative costs as % of revenues
2.0%
1.8%
1.8%
Fundraising costs as % of donations
28.9%
27.9%
33.9%
Total overhead spending
31.0%
29.7%
35.7%
Program cost coverage (%)
102.9%
101.9%
105.3%
Summary Financial Statements

All figures in $000s

2020
2019
2018
Donations
8,924
9,830
9,164
Goods in kind
13,111
15,480
15,791
Government funding
390
223
328
Fees for service
21
14
27
Lotteries (net)
151
140
159
Investment income
(154)
189
107

Other income

2

12

22

Total revenues

22,445

25,889

25,598

Program costs
6,024
6,522
6,066
Grants
1
49
15
Donated goods exp
13,111
15,480
15,791
Administrative costs
461
459
462

Fundraising costs

2,581

2,746

3,107

Total spending

22,178

25,256

25,440

Cash flow from operations
267
633
158
Capital spending
472
206
398
Funding reserves
6,199
6,699
6,402
Note: Ci gathered grant figures from the charity's T3010 CRA filings and backed the amounts out of program costs. Ci removed amortization from program costs. Amortization is mostly related to vehicles used in programs.  
Salary Information
| | |
| --- | --- |
| $350k + | 0 |
| $300k - $350k | 0 |
| $250k - $300k | 0 |
| $200k - $250k | 1 |
| $160k - $200k | 1 |
| $120k - $160k | 2 |
| $80k - $120k | 6 |
| $40k - $80k | 0 |
| < $40k | 0 |
Information from most recent CRA Charities Directorate filings for F2020