STAR RATING

Ci's Star Rating is calculated based on the following independent metrics:
RESULTS REPORTING
Grade based on the charity's public reporting of the work it does and the results it achieves.
DEMONSTRATED IMPACT
The demonstrated impact per dollar Ci calculates from available program information.
NEED FOR FUNDING
Charity's cash and investments (funding reserves) relative to how much it spends on programs in most recent year.
CENTS TO THE CAUSE
For a dollar donated, after overhead costs of fundraising and admin/management (excluding surplus) 96 cents are available for programs.
My anchor
About East York Learning Experience:
East York Learning Experience is a 5-star charity with an above-average results reporting score and High demonstrated impact. It is financially transparent and has overhead spending outside Ci's reasonable range. 
Founded in 1987, East York Learning Experience (EYLE) helps adults improve their reading, writing, basic math, and digital literacy skills. The charity reports that 42% of Canadian adults between 16-65 years old have low literacy skills that prevent them from applying for jobs, reading the newspaper, writing letters, filling out forms, and banking. EYLE's programming consists of one-on-one tutoring sessions with trained volunteer tutors to improve literacy, numeracy, and digital skills. Since 1987, EYLE has helped over 1,200 people improve their lives.
A Charity Intelligence 2022 Top 10 Canadian Impact Charity
Through its education services, EYLE manages 40-50 active learner/tutor pairs at a time. EYLE's services are offered free of charge to clients and follow the Ontario Adult Literacy Curriculum Framework. After a student leaves the program, EYLE follows up with them at the 3, 6 and 12-month mark to monitor their success. Staff develop an individualized training plan for each student based on their background, former education, work experience, goals, and literacy assessment results. The charity teaches reading, writing, numeracy, critical thinking, oral communication, and computer use/digital skills. EYLE hopes to provide students with the foundation for learning other skills, allowing them to find and maintain a job.
EYLE reports that it operates efficiently by using a modest budget to support a team of volunteers. EYLE has a team of 60 volunteer tutors who give an estimated $130,000 in tutoring hours each year. The charity reports that if it were to pay its volunteers, its costs would rise by 87%. The volunteers allow the charity to operate with only two full-time and two part-time paid staff. EYLE operates out of a low-rent facility designed specifically for nonprofits to further keep costs down. 
My anchor
Results and Impact
East York Learning Experience reports that 4% of the clients who exited its program in F2022 found employment. A further 39% transitioned to further training/education such as adult high school or college.
While Charity Intelligence highlights these key results, they may not be a complete representation of EYLE's results and impact.

Read Charity Intelligence's report on how we measure East York Learning Experience's impact. East York Learning Experience is rated as High impact per dollar by Charity Intelligence.  
Impact Rating: High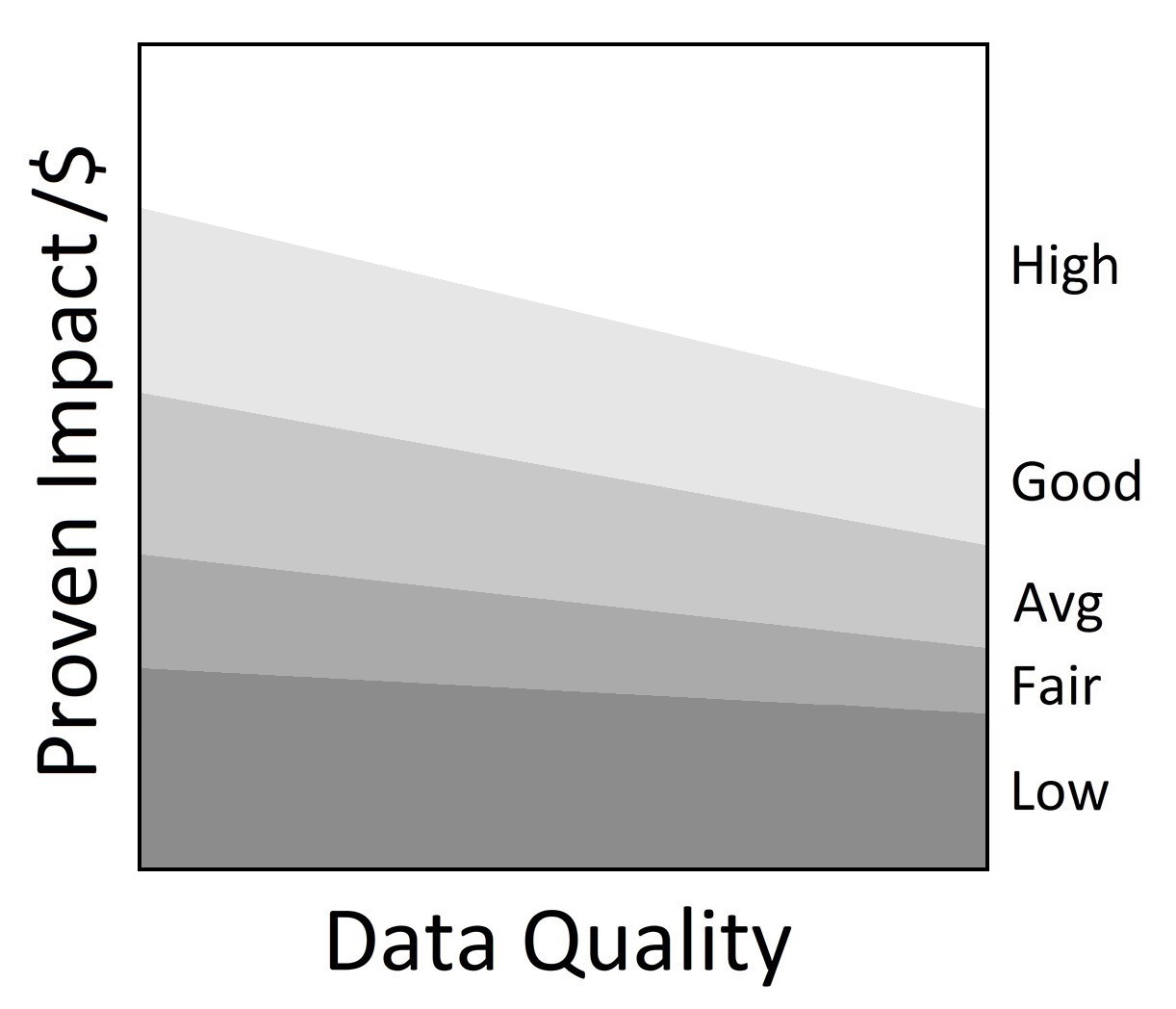 •
My anchor
East York Learning Experience is a small charity with $124k in donations and special events revenue in F2023. The charity also received $143k in government funding, representing 53% of revenues.
Administrative costs are 4% of revenues (less investment income) and reported fundraising costs are less than 1% of donations. This results in total overhead spending of 4%. For every dollar donated, 96 cents go to the cause. This is outside Ci's reasonable range for overhead spending.
EYLE has reserve funds of $285k, compared to $222k in F2022. The charity could cover around one year and six months of its annual program costs with reserves.
Charity Intelligence sent an update of this report to East York Learning Experience for review. Changes and edits may be forthcoming.
Updated on July 14, 2023 by Kiara Andrade.
Financial Review

Financial Ratios

Fiscal year ending March

2023
2022
2021
Administrative costs as % of revenues
4.1%
4.7%
6.1%
Fundraising costs as % of donations
0.1%
0.4%
0.0%
Total overhead spending
4.2%
5.1%
6.0%
Program cost coverage (%)
146.9%
124.1%
114.2%
Summary Financial Statements

All figures in $s

2023
2022
2021
Donations
115,445
105,983
80,603
Government funding
142,537
143,395
123,501
Special events
8,197
8,930
8,060
Investment income
19
14
9

Other income

350

150

0

Total revenues

266,548

258,472

212,173

Program costs
193,943
179,093
139,151
Administrative costs
10,904
12,187
12,835
Fundraising costs
100
418
0

Other costs

405

416

147

Total spending

205,352

192,114

152,133

Cash flow from operations
61,196
66,358
60,040
Capital spending
644
2,224
1,990
Funding reserves
284,811
222,310
158,859
Note: Ci included Miscellaneous revenue and Interest in revenues, affecting total revenues by $369 in F2023 and $164 in F2022.
Salary Information
| | |
| --- | --- |
| $350k + | 0 |
| $300k - $350k | 0 |
| $250k - $300k | 0 |
| $200k - $250k | 0 |
| $160k - $200k | 0 |
| $120k - $160k | 0 |
| $80k - $120k | 0 |
| $40k - $80k | 2 |
| < $40k | 0 |
Information from most recent CRA Charities Directorate filings for F2022