STAR RATING

Ci's Star Rating is calculated based on the following independent metrics:
RESULTS REPORTING
Grade based on the charity's public reporting of the work it does and the results it achieves.
DEMONSTRATED IMPACT
The demonstrated impact per dollar Ci calculates from available program information.
NEED FOR FUNDING
Charity's cash and investments (funding reserves) relative to how much it spends on programs in most recent year.
CENTS TO THE CAUSE
For a dollar donated, after overhead costs of fundraising and admin/management (excluding surplus) 73 cents are available for programs.
My anchor
About UNICEF Canada:
Founded in Toronto in 1955, UNICEF Canada raises funds for the United Nations Children's Fund (UNICEF)—a UN agency headquartered in New York—and advocates for children's rights in Canada and abroad. UNICEF Canada's mission is to defend every child's right to grow up safe, healthy, and able to reach their potential. It aims to reach the most vulnerable children in the world's most inaccessible places and provide life-saving supplies such as vaccines, water pumps, and medication. In F2020, UNICEF Canada provided $41.9m to support UNICEF's international programs and spent $3.8m on advocacy and research programs in Canada. UNICEF's worldwide budget is US$7 billion in 2020.
In F2020, UNICEF Canada's three largest program areas were Highest Priority Needs; Education, Water and Sanitation, and Child Protection; and Emergency Response.
Highest Priority Needs represented 38% of program costs in F2020. These projects help provide basic necessities to children in urgent need of assistance. In F2019, UNICEF Canada states that it reached 1,282,477 children with 29,572 life-saving Survival Gifts. The charity's Survival Gifts catalogue allows donors to purchase items ranging from emergency food rations to vaccine shipments.
Education, Water and Sanitation, and Child Protection made up 30% of program costs. These programs aim to improve access to schooling, clean water, and social services for children around the world. In F2020, UNICEF Canada reports that it reached 261 million children through its education programs. In Uganda, it supplied 70 water pumps and built 14 new facilities to help reopen schools safely. These schools helped 13,859 students, including 6,014 girls, learn during the covid-19 pandemic.
Emergency Response programs were 13% of program costs. UNICEF Canada's top three emergency response programs in F2020 were the covid-19 pandemic, the Yemen humanitarian crisis, and the Lebanon explosions. In Lebanon, the charity states that it provided information to 3 million people on safe practices during covid-19.
The remaining 19% of program costs included Canadian Advocacy and Research (12%) and Health, Nutrition, and HIV/AIDS (7%). UNICEF Canada reports that it engaged 850 Canadian youth in F2020. During the year, it also reached 74.8 million women and children through healthcare services, such as tetanus vaccines and maternal health services.
My anchor
Results and Impact
Following the Beirut explosions in August 2020, UNICEF Canada states that it recovered and transferred 1.7 million vaccines to secure locations. It also provided more than 73.7 million people with water, sanitation, and hygiene supplies in F2020.
While Ci highlights these key results, they may not be a complete representation of UNICEF Canada's results and impact.
Charity Intelligence has given UNICEF a Fair impact rating based on demonstrated impact per dollar spent.
Impact Rating: Fair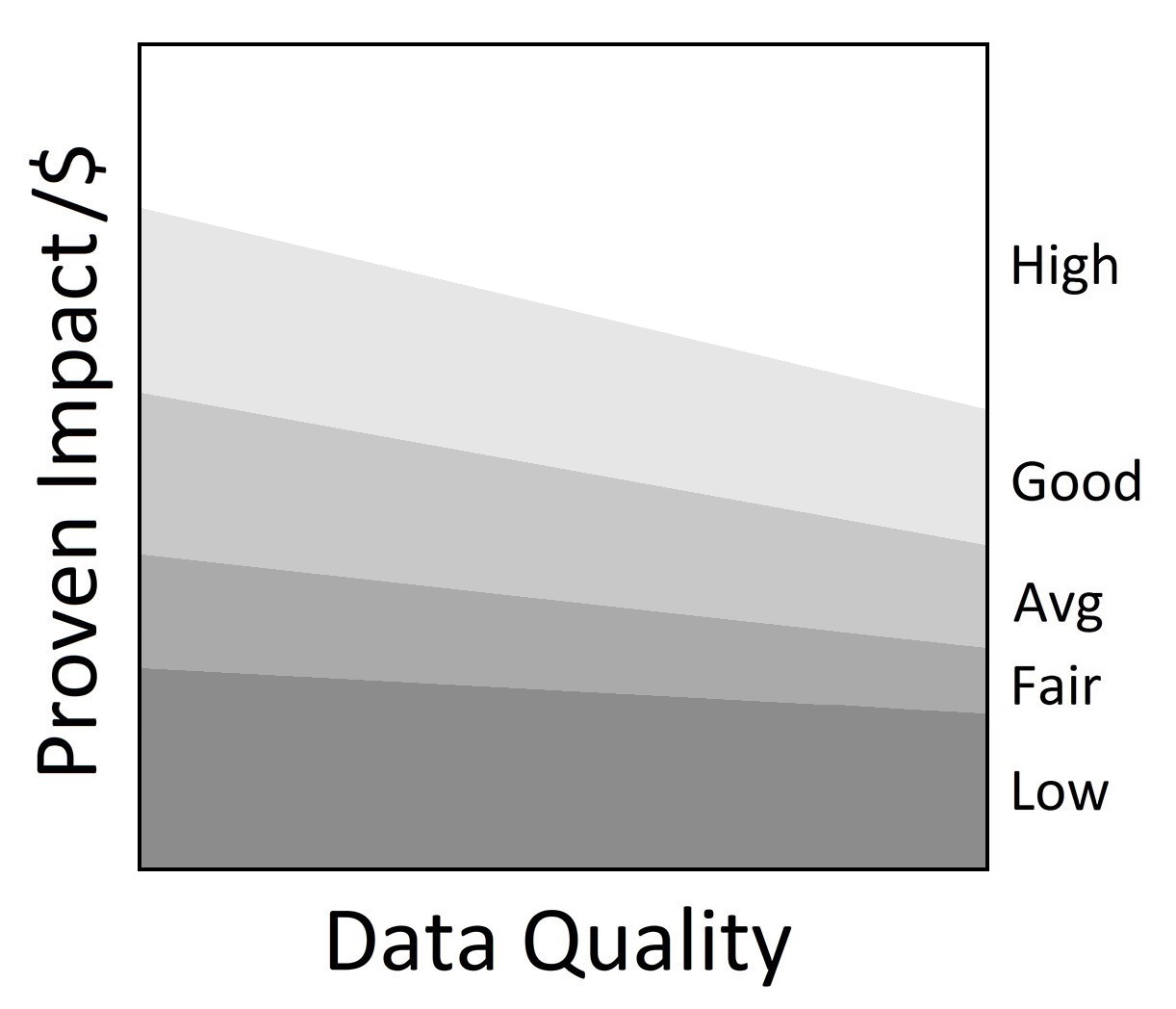 •
My anchor
UNICEF Canada is a Major 100 charity, one of Canada's largest charities, with $48.2m in donations in F2020. It also received $10.6m in government funding, representing 17% of total revenues. Administrative costs are 3% of revenues and fundraising costs are 23% of donations. This results in total overhead spending of 27%. For every dollar donated, 73 cents go to the cause. This is within Ci's reasonable range for overhead spending. UNICEF Canada was previously outside of this reasonable range. However, its fundraising ratio decreased in F2020 mainly due to increases in donations by 47%.
In its financial statements, UNICEF Canada reports that it received $1.9m in F2020, $3.7m in F2019, and $2.4m in F2018 from UNICEF for fundraising activities.
UNICEF Canada has $13.6m in total funding reserves. Using its funding reserves, the charity can cover 30% or between three and four months of annual program and grant costs.
According to its annual filing with the Charities Directorate, UNICEF Canada used external fundraisers in F2020. It paid $3.6m to raise $8.7m, at a cost of $0.42 per dollar raised.
Charity Intelligence has sent this update to UNICEF Canada for review. Changes and edits may be forthcoming.
Updated on June 2, 2021 by Eric Zhao.
Financial Review

Financial Ratios

Fiscal year ending December

2020
2019
2018
Administrative costs as % of revenues
3.3%
5.0%
4.4%
Fundraising costs as % of donations
23.4%
37.2%
33.1%
Total overhead spending
26.6%
42.2%
37.5%
Program cost coverage (%)
29.7%
49.9%
68.7%
Summary Financial Statements

All figures in $000s

2020
2019
2018
Donations
48,200
32,829
30,172
Government funding
10,578
2,048
1,313
Business activities (net)
268
292
456

Other income

2,041

3,862

2,577

Total revenues

61,088

39,030

34,519

Program costs
3,771
4,359
3,679
Grants
41,908
22,000
17,505
Administrative costs
1,984
1,961
1,504

Fundraising costs

11,258

12,215

9,987

Total spending

58,921

40,535

32,676

Cash flow from operations
2,167
(1,505)
1,843
Capital spending
165
537
56
Funding reserves
13,570
13,142
14,551
Note: Ci reported product sales net of expenses in business activities. This affected revenues and expenses by ($31k) in F2020, ($51k) in F2019, and ($43k) in F2018. To report on a cash basis, Ci reported amounts received from UNICEF during the year rather than amounts recognized as revenue. This is reported above in other income. This affected total revenues by ($58k) in F2020, $92k in F2019, and $161k in F2018. Ci adjusted grants to UNICEF by changes in amounts payable to UNICEF. This affected total expenses by ($2.1m) in F2020, $2.1m in F2019, and ($1.6m) in F2018. Ci removed amortization on a pro-rata basis from program, administrative, and fundraising costs.
Salary Information
| | |
| --- | --- |
| $350k + | 0 |
| $300k - $350k | 1 |
| $250k - $300k | 0 |
| $200k - $250k | 2 |
| $160k - $200k | 2 |
| $120k - $160k | 5 |
| $80k - $120k | 0 |
| $40k - $80k | 0 |
| < $40k | 0 |
Information from most recent CRA Charities Directorate filings for F2020