My anchor
About UNICEF Canada:
UNICEF Canada is a three-star charity and one of Canada's largest charities. It has a high results reporting grade and is financially transparent. UNICEF Canada has low funding reserves. Although the charity has reasonable overhead spending, it has high fundraising costs and fair demonstrated impact resulting in a rating of three stars.
Founded in 1955, UNICEF Canada is a charity that raises money for the United Nations Children's Fund (UNICEF). UNICEF is a UN agency that aims to protect children's rights across the globe. UNICEF Canada's mission is to empower Canadians to invest in the improvement of every child's future. It does this by providing life-saving humanitarian aid including water, vaccines, and medical equipment to people in vulnerable communities. In F2021, UNICEF Canada spent $53.7m to fund UNICEF's international programs and spent $5.4m on advocacy and research programs in Canada. UNICEF Canada funds three main program areas: Emergency Response; Education, Water and Sanitation, and Child Protection; and Highest Priority Needs.
Emergency Response programs represented 33% of program costs in F2021. These programs provide humanitarian aid to people in emergency situations. Three of the largest emergency responses in F2021 were the global covid-19 crisis, India covid-19 crisis, and Yemeni crisis. In F2021, UNICEF distributed 23.8 million pieces of covid-19 protective equipment including N95 respirators, gloves, and gowns.
Education, Water and Sanitation, and Child Protection programs represented 25% of program costs in F2021. The programs aim to increase access to clean water and formal education for children everywhere. They also aim to prevent violence towards and exploitation of children in less developed countries. In F2021, the charity reached 110.7m children through its education programs and supplied communities with 221 water pumps.
Highest Priority Needs programs represented 27% of program costs in F2021. These programs provide basic needs to children in the most danger around the world. This program area acts as a flexible fund that allows UNICEF Canada to respond quickly wherever children are the most at risk. In F2021, UNICEF Canada provided 31,678 life-saving survival gifts to a total of 1,769,659 children. The contents of these gifts are chosen by donors and can include items like food rations, vaccines, and learning materials. The remaining 15% of program spending was spent on Health, Nutrition, and HIV/AIDS programs; and Canadian Advocacy and Research programs.
My anchor
Results and Impact
In F2021, UNICEF Canada reports that UNICEF provided 34 million people with access to clean water.
While Ci highlights these key results, they may not be a complete representation of UNICEF Canada's results and impact.
Charity Intelligence has given UNICEF Canada a Fair impact rating based on demonstrated impact per dollar spent.
Impact Rating: Fair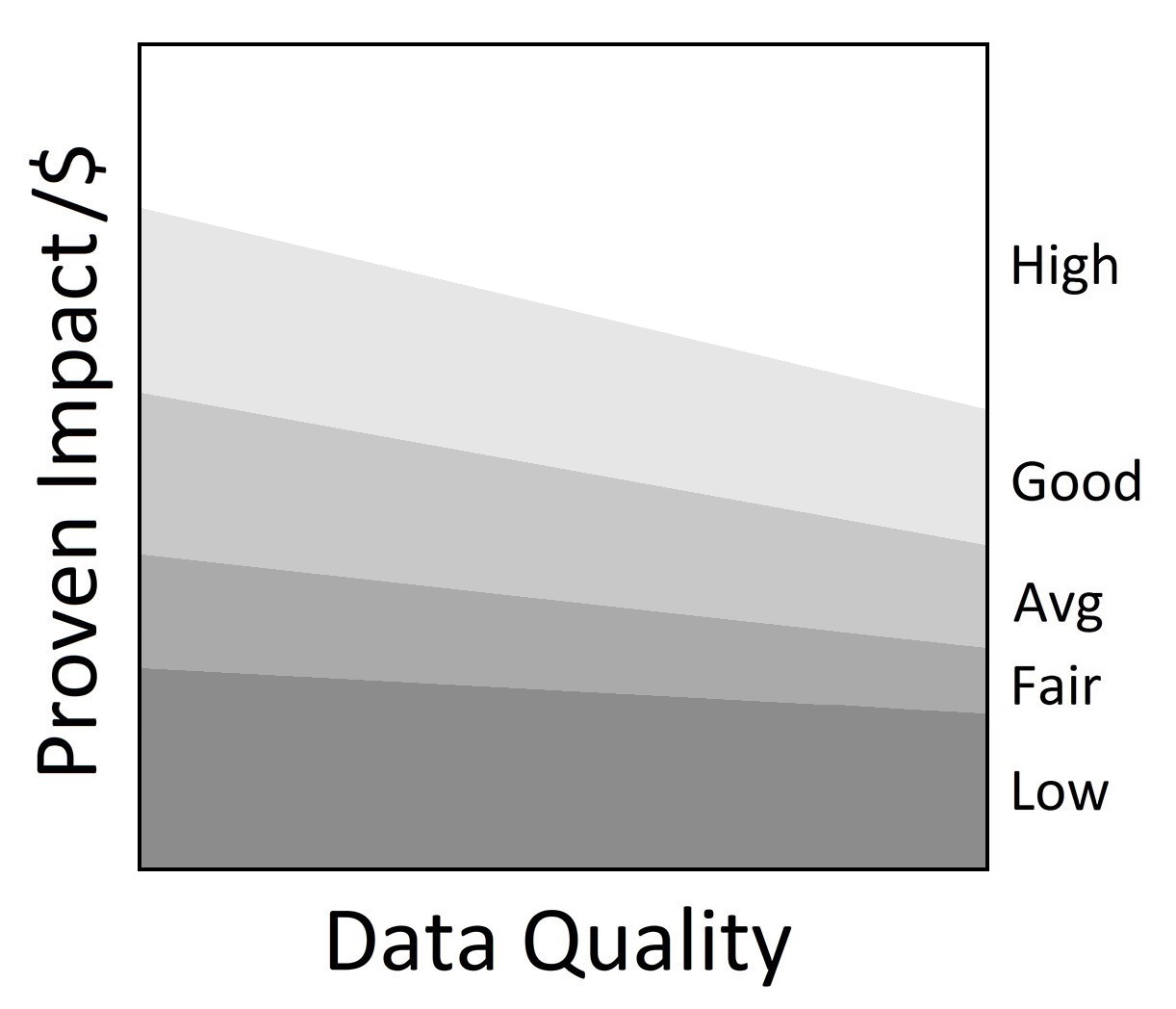 •
My anchor
UNICEF Canada is a Major 100 charity, one of Canada's largest charities by donations. In F2021, it received $62.0m in Canadian donations, representing a 47% increase from F2020. It also received $12.0m in government funding (15% of total revenue). UNICEF Canada reports that it received $3.3m in F2021, $1.9m in F2020, and $3.7m in F2019 from UNICEF for fundraising activities.
Administrative costs are 4% of total revenue. Fundraising costs are 26% of Canadian donations. This results in total overhead spending of 30%. For every dollar donated to the charity, 70 cents go to the cause. This is within Ci's reasonable range for overhead spending. UNICEF Canada has $14.8m in net funding reserves which can cover annual program costs for around three months.
On its T3010 filing with the CRA, the charity reported paying external fundraisers $6.8m to raise $12.1m. It cost $0.56 to raise a dollar using external fundraisers.
Charity Intelligence has sent this update to UNICEF Canada for review. Changes and edits may be forthcoming.
Updated on July 5th, 2022 by Arjun Kapur.
Financial Review

Financial Ratios

Fiscal year ending December

2021
2020
2019
Administrative costs as % of revenues
3.5%
3.3%
5.0%
Fundraising costs as % of donations
26.1%
23.4%
37.2%
Total overhead spending
29.6%
26.6%
42.2%
Program cost coverage (%)
25.0%
29.7%
49.9%
Summary Financial Statements

All figures in $000s

2021
2020
2019
Donations
62,025
48,200
32,829
International donations
3,323
1,944
3,654
Government funding
11,975
10,578
2,048
Business activities (net)
152
268
292

Other income

55

70

188

Total revenues

77,530

61,061

39,010

Program costs
5,446
3,771
4,359
Grants
53,733
41,908
22,000
Administrative costs
2,705
1,984
1,961

Fundraising costs

16,182

11,258

12,215

Total spending

78,066

58,921

40,535

Cash flow from operations
(536)
2,140
(1,525)
Capital spending
189
165
537
Funding reserves
14,765
13,570
13,142
Note: Ci reported product sales net of expenses in business activities. This affected revenues and expenses by ($31k) in F2020 and ($51k) in F2019. The charity did not report product expenses in F2021. To report on a cash basis, Ci reported amounts received from UNICEF during the year rather than amounts recognized as revenue. This affected total revenues by ($116k) in F2021, ($58k) in F2012, and $92k in F2019. Ci adjusted grants to UNICEF by changes in amounts payable to UNICEF. This affected total expenses by $581k in F2021, ($2.1m) in F2020, and $2.1m in F2019. Ci removed amortization on a pro-rata basis from program, administrative, and fundraising costs. Ci did not include the amortization of lease inducement in revenue to report on a cash basis. This affected revenues by ($27k) in F2021, ($27k) in F2020, and ($20k) in F2019.
Salary Information
| | |
| --- | --- |
| $350k + | 0 |
| $300k - $350k | 1 |
| $250k - $300k | 0 |
| $200k - $250k | 2 |
| $160k - $200k | 3 |
| $120k - $160k | 4 |
| $80k - $120k | 0 |
| $40k - $80k | 0 |
| < $40k | 0 |
Information from most recent CRA Charities Directorate filings for F2021