STAR RATING

Ci's Star Rating is calculated based on the following independent metrics:
RESULTS REPORTING
Grade based on the charity's public reporting of the work it does and the results it achieves.
DEMONSTRATED IMPACT
The demonstrated impact per dollar Ci calculates from available program information.
NEED FOR FUNDING
Charity's cash and investments (funding reserves) relative to how much it spends on programs in most recent year.
CENTS TO THE CAUSE
For a dollar donated, after overhead costs of fundraising and admin/management (excluding surplus) 77 cents are available for programs.
My anchor
About Inn from the Cold:
Founded in 1997, Inn from the Cold Society (IFTC) supports families that are or may become homeless in Calgary. According to the charity, an average of 200 families sleep at an emergency shelter each night in Calgary. IFTC accepts any family with an expecting mother or at least one child under 18 years of age. The charity offers homeless prevention, emergency shelter, and supportive housing. IFTC does not provide a breakdown of spending on its programs.
When possible, IFTC's first step is to prevent families from becoming homeless. Upon a family crisis, parents reach out to IFTC for support. IFTC provides the family personalized assistance to help them overcome the problem, which may include financial assistance, employment and parenting workshops, and referrals to other agencies for counselling or legal advice. In F2020, the charity supported 178 adults and 199 dependents (children or relatives) that were at risk of becoming homeless.   
If families who are currently homeless come to IFTC, the charity arranges for emergency shelter. Families arriving at IFTC receive a place to sleep, food, clothing, medical care, and access to educational programming. Families typically move to permanent housing within 30 days of staying at the shelter. In F2020, IFTC provided shelter to 656 family members, of which 55% were children.
IFTC helps families plan for the future by offering supportive housing programs. These include case management, housing, financial help, referrals, and early childhood development programs. In F2020, IFTC provided housing supports to 292 family members with an average length of stay of 15 months.
My anchor
Results and Impact
In 2018, a third-party research group conducted a Social Return on Investment (SROI) analysis which concluded that for every $1 invested in Inn from the Cold's shelter and housing programs, $4.63 in social and economic value is created.
While Charity Intelligence highlights these key results, they may not be a complete representation of Inn from the Cold's results and impact.
Charity Intelligence gave Inn from the Cold an impact rating of Good for demonstrated social impact per dollar spent.
Impact Rating: Good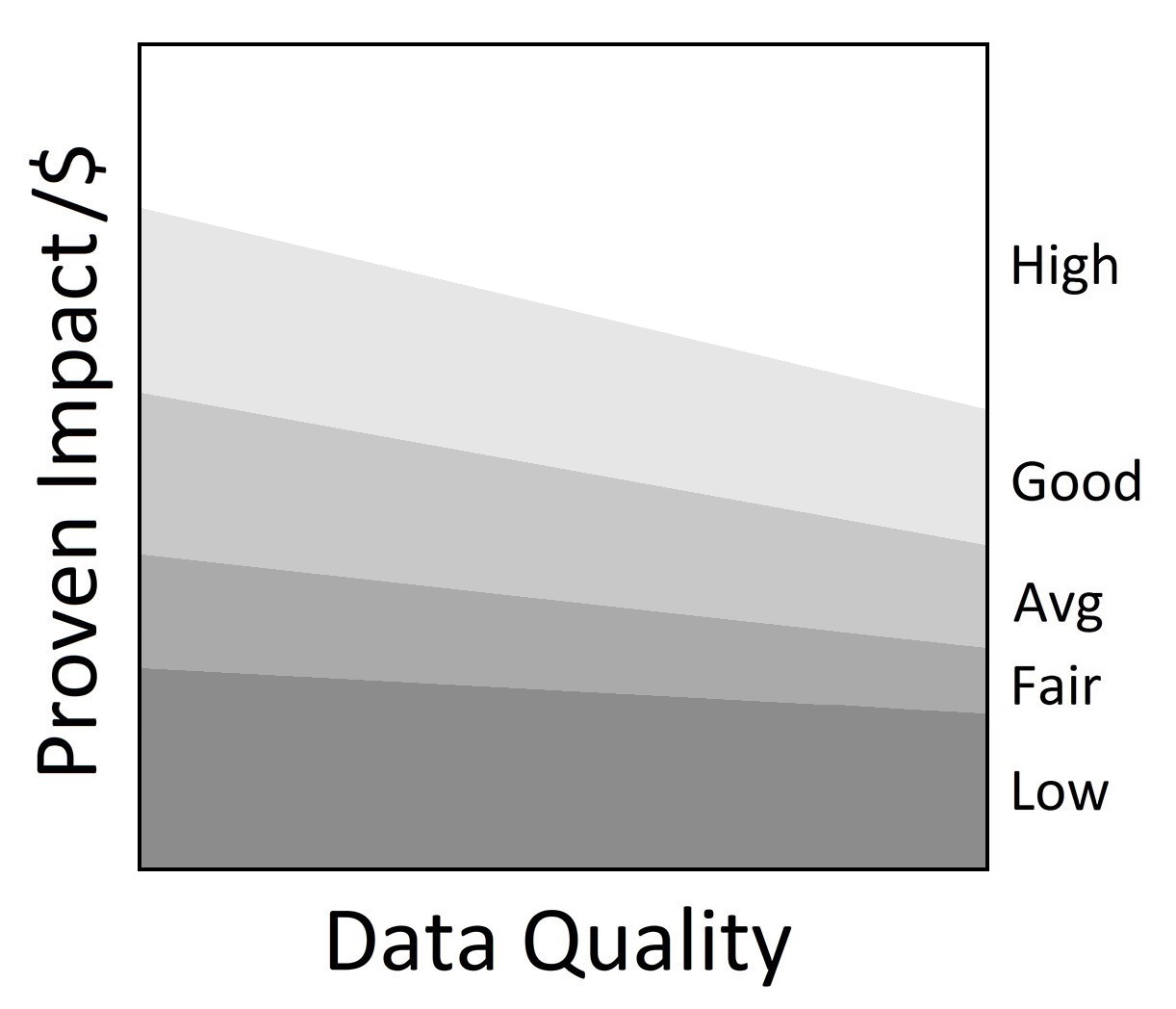 •
My anchor
In F2020, Inn from the Cold had total donations of $5.4m. The charity also received $1.5m in government funding, representing 21% of total revenues. Administrative costs are 19% of revenues and fundraising costs are 4% of donations. This results in total overhead spending of 23%. For every dollar donated, 77 cents go to the cause, which is within Ci's reasonable range for overhead spending.
IFTC has $4.7m in funding reserves, once $948k in debt is accounted for. The charity could cover 93% or 11 months of annual program costs with reserves.
Charity Intelligence sent an update of this report to Inn from the Cold for review. Changes and edits may be forthcoming.
Updated on August 16, 2021 by Sydney Olexa.
Financial Review

Financial Ratios

Fiscal year ending March

2020
2019
2018
Administrative costs as % of revenues
18.7%
17.9%
20.8%
Fundraising costs as % of donations
4.1%
7.0%
5.5%
Total overhead spending
22.8%
24.8%
26.3%
Program cost coverage (%)
92.9%
72.7%
94.2%
Summary Financial Statements

All figures in $000s

2020
2019
2018
Donations
5,403
4,960
4,386
Goods in kind
141
165
141
Government funding
1,533
1,719
1,520
Fees for service
144
117
55

Investment income

93

64

53

Total revenues

7,313

7,025

6,155

Program costs
5,099
6,446
5,694
Administrative costs
1,352
1,245
1,267

Fundraising costs

223

345

242

Total spending

6,674

8,036

7,204

Cash flow from operations
639
(1,011)
(1,049)
Capital spending
310
539
1,564
Funding reserves
4,737
4,688
5,366
Note: To report on a cash basis, Ci adjusted for deferred revenue, affecting total revenues by ($565k) in F2020, ($883k) in F2019, and ($1.2m) in F2018. Ci removed amortization from program and administrative expenses and reported it separately. Fundraising costs were removed from program costs and reported separately.
Salary Information
| | |
| --- | --- |
| $350k + | 0 |
| $300k - $350k | 0 |
| $250k - $300k | 0 |
| $200k - $250k | 0 |
| $160k - $200k | 0 |
| $120k - $160k | 2 |
| $80k - $120k | 3 |
| $40k - $80k | 5 |
| < $40k | 0 |
Information from most recent CRA Charities Directorate filings for F2020