STAR RATING

Ci's Star Rating is calculated based on the following independent metrics:
RESULTS REPORTING
Grade based on the charity's public reporting of the work it does and the results it achieves.
DEMONSTRATED IMPACT
The demonstrated impact per dollar Ci calculates from available program information.
NEED FOR FUNDING
Charity's cash and investments (funding reserves) relative to how much it spends on programs in most recent year.
CENTS TO THE CAUSE
For a dollar donated, after overhead costs of fundraising and admin/management (excluding surplus) 75 cents are available for programs.
My anchor
About Inn from the Cold:
Inn from the Cold Society is a 3-star charity with Fair demonstrated impact. The charity is financially transparent and has an above-average results reporting grade and overhead spending within Ci's reasonable range.
Founded in 1997, Inn from the Cold Society (IFTC) supports families experiencing a housing crisis in the Calgary area. According to the Calgary Homeless Foundation point in time count, an average of 200 families experience homelessness on any given night in Calgary. IFTC serves any family with an expecting mother or at least one child under 18 years of age. The charity has three major programs: prevention and diversion, emergency family shelter and supportive housing. IFTC does not provide a breakdown of spending on its programs. Its head office is in Calgary, AB.
Prevention and Diversion: IFTC provides assistance to prevent families from experiencing homelessness, which includes short-term case management, financial assistance, landlord mediation, employment and parenting workshops, and referrals to other agencies for counseling or legal advice. In F2022, the charity supported 577 families who were at risk of homelessness, including 1,236 children and supported 37 families in maintaining or attaining new housing. 
Emergency Family Shelter: IFTC provides emergency shelter when families have no other place to go. Families arriving at IFTC receive a place to sleep; food; clothing and basic needs support; health and wellness support; child and youth programming; and cultural support. Families typically move to permanent housing within 30 days of staying at the shelter. In F2022, IFTC provided shelter to 114 families, served 53,778 meals, and supported 53 families into new housing
Supportive Housing: IFTC helps families remain housed for the long term through supportive housing. This includes intensive case management, financial assistance, health and wellness support, child and youth support, and community referrals. In F2022, IFTC provided housing support to 88 families, and 48 families graduated from the program into independent housing.
My anchor
Results and Impact
In 2023, Constellation Consulting Group conducted a Social Return on Investment (SROI) analysis which concluded that for every $1 invested in Inn from the Cold's shelter and housing programs, $6.79 in social and economic value is created.
In 2021, IFTC introduced the Shelter Follow-up Survey to better understand the long-term impact of its shelter programs. At the end of 2022, it has completed 54 surveys with 38 different families. The charity reported that 91% of families felt hopeful, and 98% of them felt safe in its programs.
While Charity Intelligence highlights these key results, they may not be a complete representation of Inn from the Cold's results and impact.
Charity Intelligence gave Inn from the Cold an impact rating of Fair for demonstrated social impact per dollar spent.
Impact Rating: Fair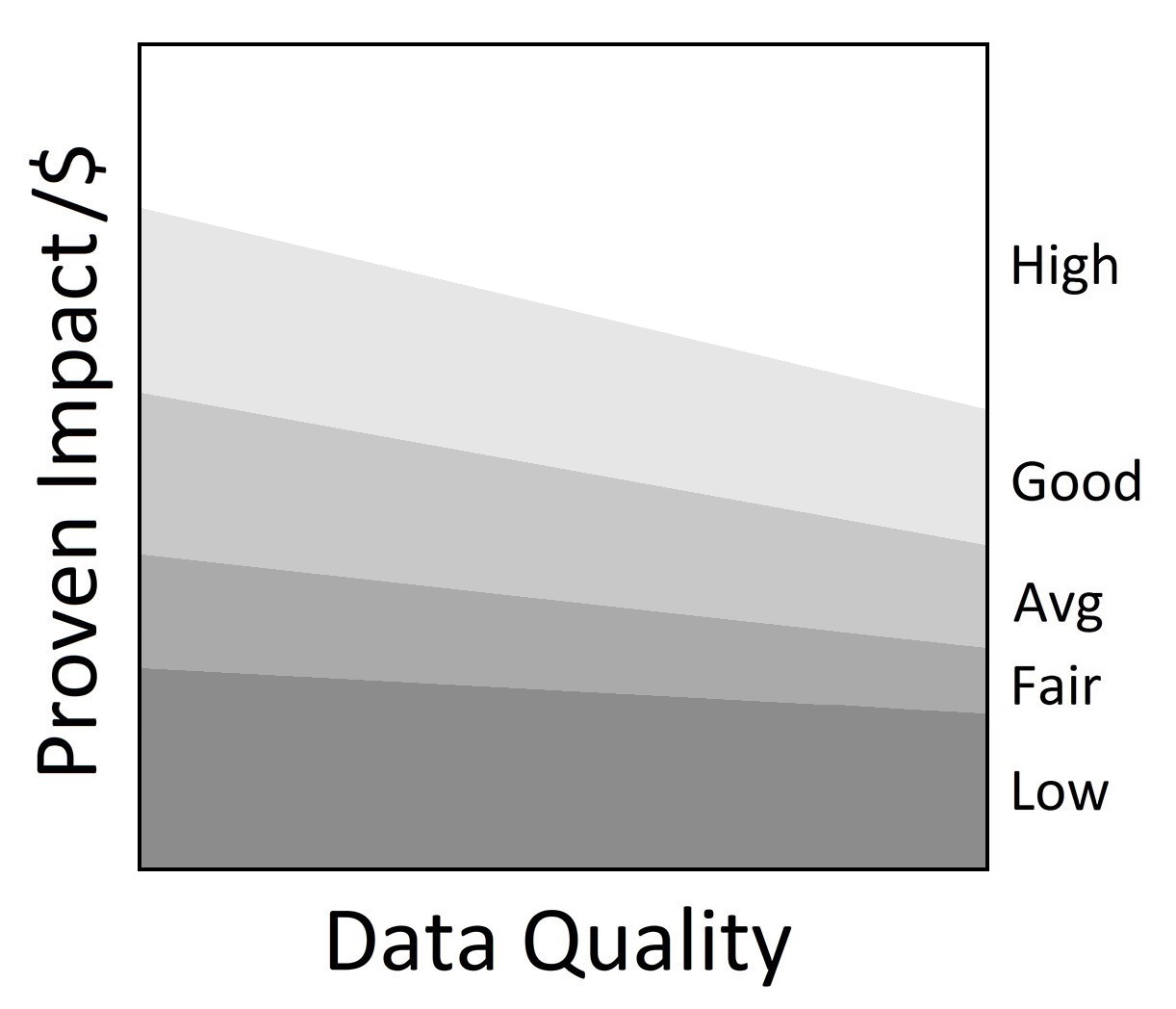 •
My anchor
In F2022, Inn from the Cold had total donations of $5.4m. The charity also received $1.8m in government funding, representing 25% of total revenues. Administrative costs are 22% of revenues, and fundraising costs are 2% of donations. This results in total overhead spending of 24%. For every dollar donated, 75 cents go to the cause, which is within Ci's reasonable range for overhead spending.
IFTC has $7.2m in reserve funds, once $517k in debt is accounted for. The charity can cover 132% or 16 months of its annual program costs with its reserves.
Charity Intelligence sent an update of this report to Inn from the Cold for review. Changes and edits may be forthcoming.
Updated on June 28, 2023 by Krystie Nguyen.
Financial Review

Financial Ratios

Fiscal year ending March

2022
2021
2020
Administrative costs as % of revenues
22.4%
18.6%
18.5%
Fundraising costs as % of donations
2.4%
2.8%
4.1%
Total overhead spending
24.8%
21.4%
22.5%
Program cost coverage (%)
131.6%
100.6%
92.9%
Summary Financial Statements

All figures in $000s

2022
2021
2020
Donations
5,367
5,495
5,495
Goods in kind
50
70
141
Government funding
1,802
2,133
1,533
Business activities (net)
44
42
144

Investment income

32

38

93

Total revenues

7,296

7,779

7,405

Program costs
5,111
5,482
5,099
Administrative costs
1,628
1,441
1,352

Fundraising costs

129

152

223

Total spending

6,868

7,075

6,674

Cash flow from operations
427
704
731
Capital spending
66
28
310
Funding reserves
6,728
5,517
4,737
Note: Ci did not adjust for deferred revenues and contributions, affecting revenues by $227k in F2022, ($311k) in F2021, and ($16k) in F2020. Ci removed the amortization of deferred contributions related to capital assets decreasing revenues by $1.3m in F2022, $568k in F2021, and $548k in F2020. Fundraising costs were deducted from program costs and reported separately.
Salary Information
| | |
| --- | --- |
| $350k + | 0 |
| $300k - $350k | 0 |
| $250k - $300k | 0 |
| $200k - $250k | 0 |
| $160k - $200k | 0 |
| $120k - $160k | 1 |
| $80k - $120k | 5 |
| $40k - $80k | 4 |
| < $40k | 0 |
Information from most recent CRA Charities Directorate filings for F2022