STAR RATING

Ci's Star Rating is calculated based on the following independent metrics:
RESULTS REPORTING
Grade based on the charity's public reporting of the work it does and the results it achieves.
DEMONSTRATED IMPACT
The demonstrated impact per dollar Ci calculates from available program information.
NEED FOR FUNDING
Charity's cash and investments (funding reserves) relative to how much it spends on programs in most recent year.
CENTS TO THE CAUSE
For a dollar donated, after overhead costs of fundraising and admin/management (excluding surplus) 58 cents are available for programs.
My anchor
About Jump Math:
JUMP Math is a 5-star rated charity with high impact, best practice in financial transparency, and above average accountability to donors as seen in the A results reporting grade. Its overhead costs are 42% meaning that for every dollar donated, 58 cents go to the cause. This is outside Ci's reasonable range for overhead spending.
Founded in 2002 by Canadian mathematician John Mighton, JUMP Math works to build understanding and love of math in students and educators. It believes that every child can be good at math. JUMP Math recognizes that there is a strong link between a child's academic success and their future contribution to society. It designs math learning resources that align with the curriculum and helps students at all skill levels gain confidence in their ability to learn. JUMP Math uses the latest research in cognitive science and educational psychology to develop its program. 
A Charity Intelligence 2022 Top 10 Canadian Impact Charity 
Kindergarten to grade eight classrooms use JUMP Math. JUMP Math produces teacher resources (detailed lesson plans, unit tests with answer keys, curriculum correlations, etc.), student practice books, and digital lesson slides. In F2021, JUMP Math's National Book Fund Program awarded free resources to 4,152 students across Canada. It also holds professional development events across Canada and the US for K-8 educators.  
JUMP Math works primarily in Canada but is also used in Spain, United States, Chile, Bulgaria, and Colombia.  
Since 2002, JUMP Math has grown rapidly. It is now used by over 250,000 students worldwide with over 14,900 students located in remote Indigenous communities. 
In F2021, JUMP Math partnered with the Toronto Foundation for Student Success to launch an after school program that helps children living in high needs communities improve their math skills. This program runs at 18 high priority schools and has reached 800 students.
My anchor
Results and Impact
In F2020, JUMP Math reported that students participating in the Math Minds research study (a collaboration between the University of Calgary, various school districts and JUMP Math), saw improvement in Canadian Test of Basic Skills scores. CTBS measures computation, conceptual understanding and problem solving. Over the course of five years, students' CTBS scores improved from the 19th percentile to the 38th percentile in computation, from the 25th percentile to the 57th percentile in conceptual understanding, and from the 39th percentile to the 59th percentile in problem solving. 
While Ci highlights these key results, they may not be a complete representation of JUMP Math's results and impact. 
Ci has rated JUMP Math as High impact based on demonstrated impact per dollar. Read our report for details on how we calculate JUMP Math's impact.
Impact Rating: High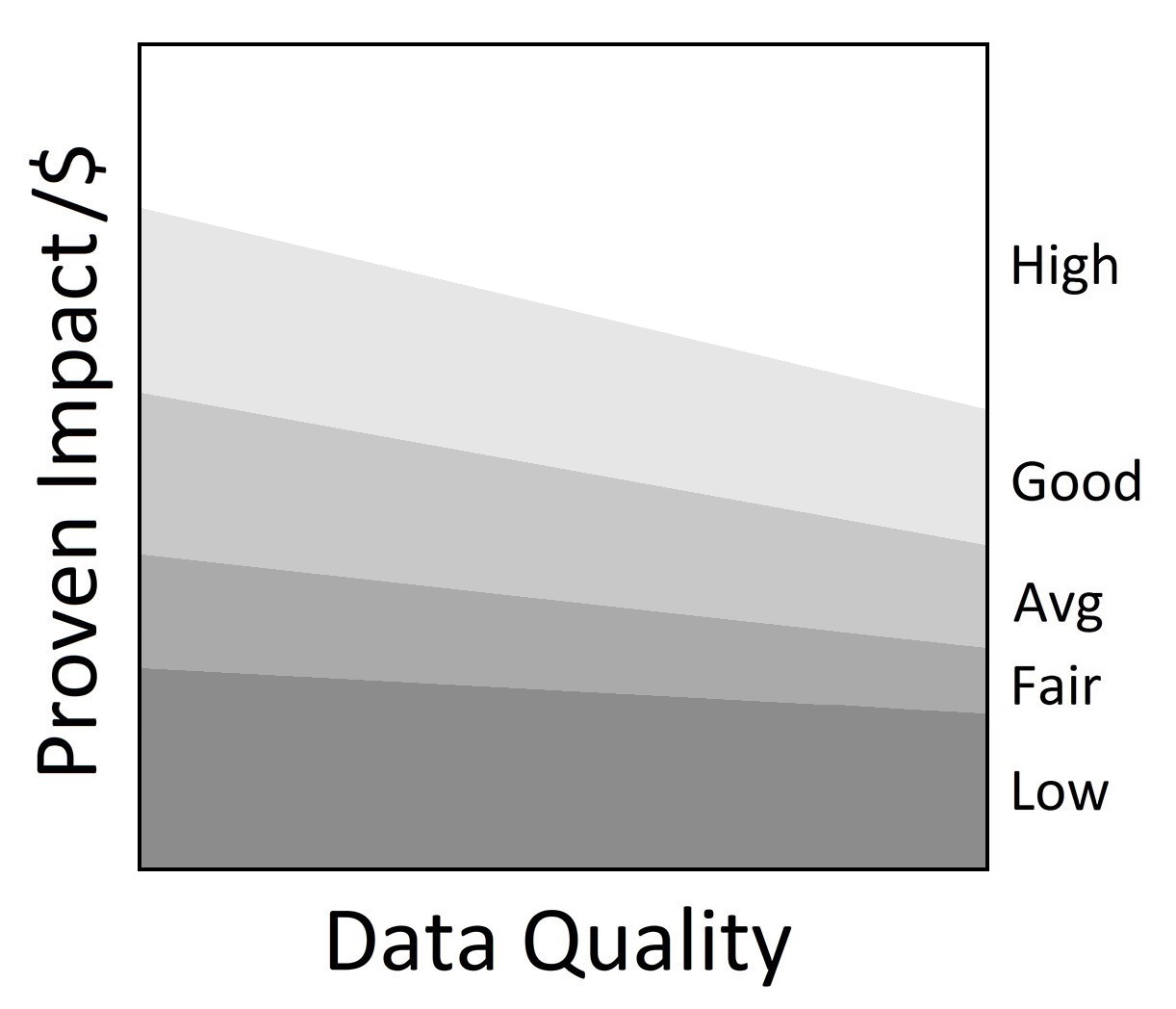 •
My anchor
JUMP Math received donations of $608k in F2021, a decrease of 41% from F2020. Income from sale of lessons and books was $4.1m (76% of total revenue) in F2021.
Administrative costs are 23% of revenues (excluding investment income), and fundraising costs are 19% of donations.  This results in an overhead spending of 42%. For every dollar donated, $0.58 go to the cause. This is not within Ci's reasonable range for overhead spending. Funding reserves of $1.2m can cover 4.3 months of annual program costs. 
­This charity report is an update that has been sent to JUMP Math for review. Changes and edits may be forthcoming. 
Updated on June 27, 2022 by Angelina Curwin.
Financial Review

Financial Ratios

Fiscal year ending April

2021
2020
2019
Administrative costs as % of revenues
22.7%
16.7%
10.8%
Fundraising costs as % of donations
19.0%
42.1%
54.1%
Total overhead spending
41.7%
58.7%
64.9%
Program cost coverage (%)
35.5%
19.9%
22.5%
Summary Financial Statements

All figures in $000s

2021
2020
2019
Donations
608
1,034
875
Government funding
618
164
0
Fees for service
4,083
3,738
3,243
Investment income
3
6
17

Other income

79

126

108

Total revenues

5,391

5,068

4,243

Program costs - International
235
515
543
Program costs - Canada
3,141
3,305
3,329
Administrative costs
1,223
843
457

Fundraising costs

116

435

474

Total spending

4,715

5,099

4,802

Cash flow from operations
676
(31)
(559)
Capital spending
9
0
0
Funding reserves
1,197
760
873
Note: Ci has backed out deferred donations to report on a cash basis. This affected revenue by ($29k) in F2021, ($3k) in F2020, and ($382k) in F2019. Ci reported publication sales, training, and royalties revenues in fees for services. Ci gathered program, administrative and fundraising costs from the charity's T3010 CRA filings and backed out amortization on a pro-rata basis. In the charity's audited financial statements, government funding is recognized as an expense recovery. Ci has adjusted for government funding reported in the audited financial statement and the charity's T3010 CRA filing. This affected revenues by $618k and expenses by $596k in F2021.
Salary Information
| | |
| --- | --- |
| $350k + | 0 |
| $300k - $350k | 0 |
| $250k - $300k | 0 |
| $200k - $250k | 0 |
| $160k - $200k | 0 |
| $120k - $160k | 2 |
| $80k - $120k | 8 |
| $40k - $80k | 0 |
| < $40k | 0 |
Information from most recent CRA Charities Directorate filings for F2021