STAR RATING

Ci's Star Rating is calculated based on the following independent metrics:
RESULTS REPORTING
Grade based on the charity's public reporting of the work it does and the results it achieves.
DEMONSTRATED IMPACT
The demonstrated impact per dollar Ci calculates from available program information.
NEED FOR FUNDING
Charity's cash and investments (funding reserves) relative to how much it spends on programs in most recent year.
CENTS TO THE CAUSE
For a dollar donated, after overhead costs of fundraising and admin/management (excluding surplus) 84 cents are available for programs.
My anchor
About Mississauga Food Bank:
Mississauga Food Bank is a top-rated 5-star charity with Good impact. The charity has a high results reporting grade with excellent accountability to donors and reasonable overhead spending. 
Founded in 1986, Mississauga Food Bank (known officially as The Mississauga Food Bank) is the largest food bank in Mississauga. It aims to relieve hunger by helping food-insecure people access healthy food. Mississauga Food Bank distributes food to directly to people, and to over 50 agencies, including food banks, pantries, meal and snack programs, and other emergency food programs. The charity states that 1 in 7 Canadians reported food insecurity during the covid-19 pandemic and 15% of Mississauga's population lives in poverty. 
Mississauga Food Bank's main program is food distribution. It also runs smaller projects that promote access to healthy food and reduces food waste. The charity did not provide a breakdown of spending on its programs in F2021.  
In F2021, Mississauga Food Bank distributed 4.3 million pounds of food (2.7 million in F2020) to people in need, which created 4.6 million meals. Through its Food Bank 2 Home Delivery Program, the charity delivered 684,000 pounds of food to 905 households (542 in F2020). In F2021, Mississauga Food Bank served 25,801 people (27,762 in F2020), of which 26% were first-time users, and 33% were children.
Through its AquaGrow Farms program, which uses an 800-square-foot facility to farm fish and grow fresh produce, Mississauga Food Bank harvested 996 servings of tilapia and 20,535 servings of vegetables.
Mississauga Food Bank announced the launch of its ReclaimFRESH food waste program in 2019. Each year, 44 million tonnes of viable food is thrown away in Canada. The charity partners with local businesses to pick up unsold food and divert waste from landfills. In F2021, Mississauga Food Bank rescued 545,231 pounds of food. 
Mississauga Food Bank reports that many of its food bank users do not have the resources to file their tax returns and miss out on tax refunds. As such, the charity completed over 250 tax return filings for its users and returned $1.2m in refunds, credits, and benefits in F2021. 
My anchor
Results and Impact
Mississauga Food Bank reports that it provided food for 4,605,297 meals for people in need in F2021. The charity also rescued and distributed 545,231 pounds of food that would have otherwise been wasted. 
While Ci highlights these key results, they may not be a complete representation of Mississauga Food Bank's results and impact. 
Charity Intelligence has given Mississauga Food Bank a Good impact rating based on its demonstrated impact per dollar spent.
Impact Rating: Good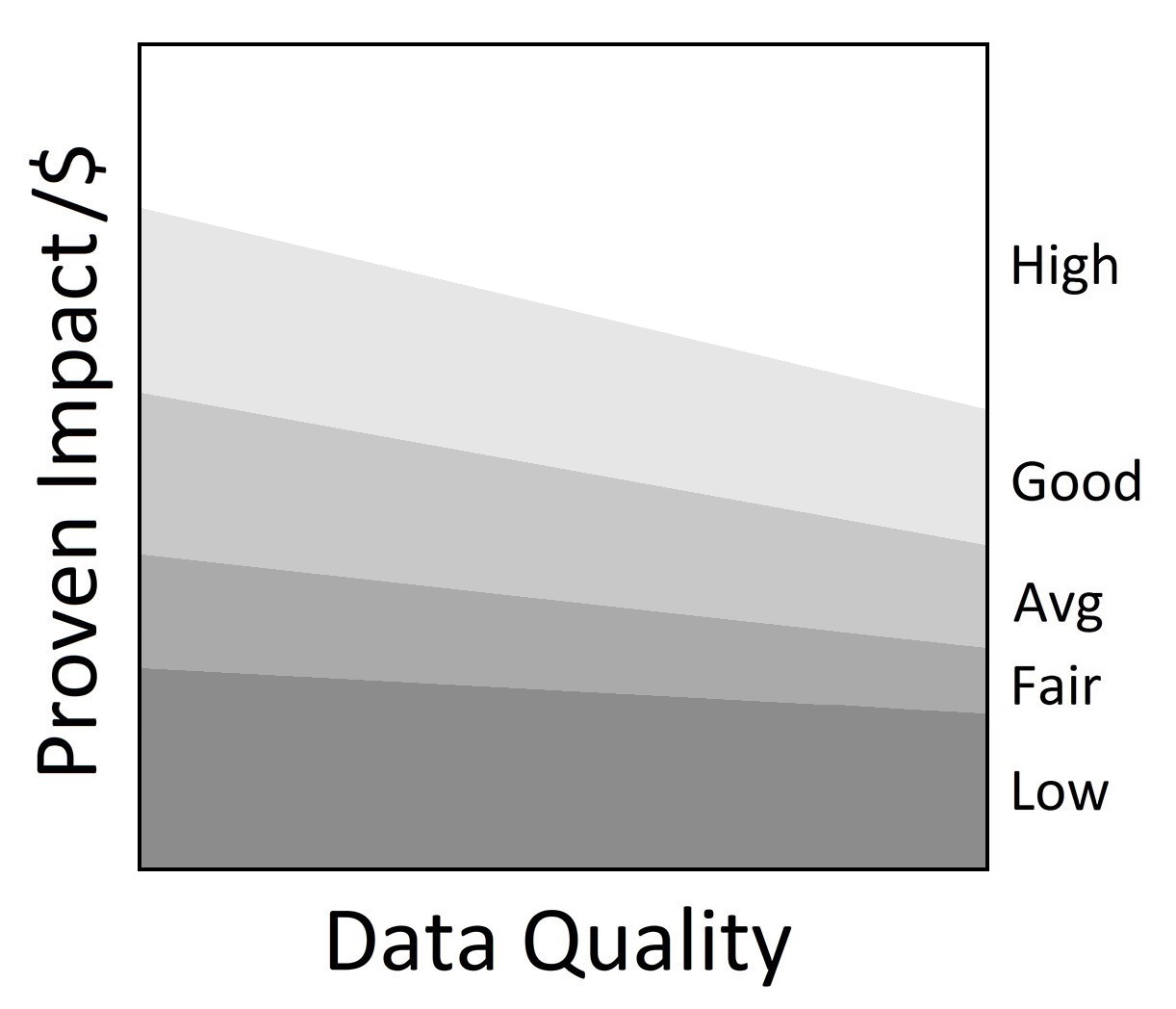 •
My anchor
Mississauga Food Bank received $6.8m in cash donations and special events revenues in F2021. It also received $9.4m in donated food and other goods, representing 56% of total revenues. Mississauga Food Bank's cash donations and goods in kind increased by 46% and 76% from F2020 to F2021, respectively. 
Administrative costs are 3% of revenues, and fundraising costs are 13% of cash donations and special events revenue. This results in total overhead spending of 16%. For every dollar donated, 84 cents go to the cause, which is within Ci's reasonable range for overhead spending.
Mississauga Food Bank has total funding reserves of $6.3m, compared to $3.6m in F2020. Excluding the cost of donated goods, Mississauga Food Bank could cover 215% or two years and two months of its annual program costs with reserves. The charity's program cost coverage ratio has significantly increased since F2019, mainly due to increased cash donations since the onset of the covid-19 pandemic.
Charity Intelligence sent this update to Mississauga Food Bank for review. Changes and edits may be forthcoming.
Updated June 9, 2022, by Sydney Olexa.
Financial Review

Financial Ratios

Fiscal year ending May

2021
2020
2019
Administrative costs as % of revenues
3.2%
4.0%
4.2%
Fundraising costs as % of donations
12.5%
13.4%
26.5%
Total overhead spending
15.6%
17.4%
30.7%
Program cost coverage (%)
214.9%
200.8%
66.6%
Summary Financial Statements

All figures in $000s

2021
2020
2019
Donations
6,232
4,257
1,591
Goods in kind
9,436
5,347
5,768
Government funding
461
294
154
Special events
557
726
577

Other income

66

24

31

Total revenues

16,751

10,648

8,120

Program costs
2,936
1,808
1,283
Donated goods exp
9,436
5,347
5,768
Administrative costs
533
429
341

Fundraising costs

846

665

574

Total spending

13,751

8,250

7,966

Cash flow from operations
3,000
2,398
154
Capital spending
17
5
113
Funding reserves
6,308
3,631
854
Note: Ci excluded amortization of deferred capital contributions. This affected revenues by ($24k) in F2021, ($26k) in F2020, and ($24k) in F2019. Ci removed amortization, associated mainly with warehouses and food storage equipment, from program costs. 
Salary Information
| | |
| --- | --- |
| $350k + | 0 |
| $300k - $350k | 0 |
| $250k - $300k | 0 |
| $200k - $250k | 0 |
| $160k - $200k | 0 |
| $120k - $160k | 1 |
| $80k - $120k | 4 |
| $40k - $80k | 5 |
| < $40k | 0 |
Information from most recent CRA Charities Directorate filings for F2021