STAR RATING

Ci's Star Rating is calculated based on the following independent metrics:
RESULTS REPORTING
Grade based on the charity's public reporting of the work it does and the results it achieves.
DEMONSTRATED IMPACT
The demonstrated impact per dollar Ci calculates from available program information.
NEED FOR FUNDING
Charity's cash and investments (funding reserves) relative to how much it spends on programs in most recent year.
CENTS TO THE CAUSE
For a dollar donated, after overhead costs of fundraising and admin/management (excluding surplus) 66 cents are available for programs.
My anchor
About Red Door Family Shelter:
Founded in 1982, Red Door Family Shelter (Red Door) is now one of the largest family shelters in the Greater Toronto Area. The charity operates a family shelter and a women's shelter that serves women experiencing domestic violence. Red Door aims to reduce the impact of homelessness by providing shelter and support services to families. Provincial and municipal funding finance the shelters' basic operations while donations fund programs including medical services, counseling services, legal support, parenting and life skills workshops, and children's programs.
Red Door's largest program is its emergency shelter program. Agencies such as Children's Aid Societies, Police Services, and Central Family Intake refer families to the shelter. In F2020, Red Door Family Shelter housed and supported over 350 families. 188 of these families received emergency shelter. Red Door reports that 55% of the families housed were escaping domestic violence, 34% experienced eviction, and 11% were refugees.
In F2020, 64% of Red Door's residents were children, many of whom struggle with trauma and loss. Red Door runs an after-school program through its shelters that helps children establish a regular routine. The shelter also runs youth workshops for teenagers and parents on topics like Violence Prevention, Youth and the Law, and Healthy Eating. In F2020, 376 children and youth benefitted from the programs.
Red Door runs food bank and moving programs to support families as they transition into permanent housing. Red Door's weekly food bank supports families who have moved out of the shelter during their transition into independence. Red Door's moving program reduces moving costs and provides families with donated furniture and household items. In F2020, the program helped a total of 78 families find housing with average savings of $1,800 per family.
In F2020 Red Door built the Leslieville home, a new shelter to support women, children, and families. For the first time in the shelter's history, each family will have its own bedroom and bathroom. There is also an outdoor play area for children. The tentative move-in date for the shelter was January 2021.
My anchor
Results and Impact
In F2020, Red Door Family Shelter helped 78 families find and move into permanent housing. Of these families, 50 moved into private rentals and 28 moved into subsidized housing. The charity reports that every $1 donated to the moving program gives $3 to each family in savings.
Charity Intelligence has given Red Door a Fair impact rating based on demonstrated impact per dollar spent.
Impact Rating: Fair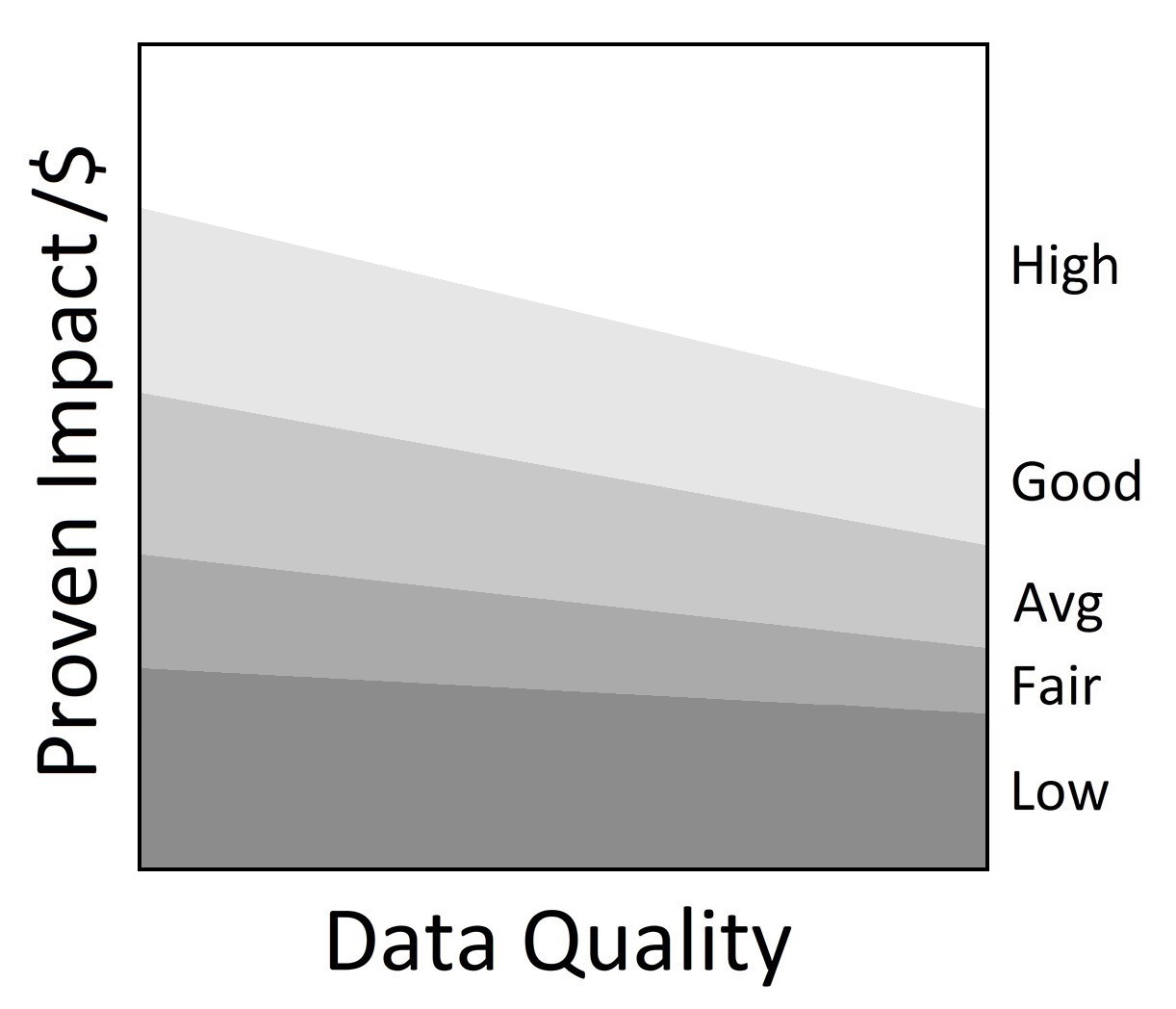 •
My anchor
Red Door Family Shelter received donations of $1.3m in F2020. The charity received government funding of $5.4m in F2020 which made up 80% of total revenues in F2020. Administrative costs are 9% of revenues and fundraising costs are 26% of donations. This results in overhead spending of 34%. For every dollar donated, 66 cents go to Red Door's programs. This is within Ci's reasonable range for overhead spending. Red Door has funding reserves of $3.7m which could cover 76% or around 9 months of annual program costs.
Charity Intelligence has sent this update to Red Door Family Shelter for review. Changes and edits may be forthcoming.
Updated on June 2, 2021, by Shira Wine.
Financial Review

Financial Ratios

Fiscal year ending March

2020
2019
2018
Administrative costs as % of revenues
8.6%
8.2%
9.2%
Fundraising costs as % of donations
25.6%
26.5%
31.1%
Total overhead spending
34.1%
34.7%
40.3%
Program cost coverage (%)
76.3%
56.4%
44.2%
Summary Financial Statements

All figures in $000s

2020
2019
2018
Donations
1,286
1,074
919
Government funding
5,392
5,428
5,192
Investment income
22
12
3

Other income

13

12

13

Total revenues

6,713

6,528

6,128

Program costs
4,841
4,925
4,625
Administrative costs
573
532
564

Fundraising costs

329

285

286

Total spending

5,743

5,741

5,475

Cash flow from operations
970
786
653
Capital spending
25
25
123
Funding reserves
3,692
2,775
2,043
Note: Ci used program, administrative, and fundraising costs as presented on the charity's T3010 filing with the CRA. Ci backed out amortization pro-rata. 
Salary Information
| | |
| --- | --- |
| $350k + | 0 |
| $300k - $350k | 0 |
| $250k - $300k | 0 |
| $200k - $250k | 0 |
| $160k - $200k | 0 |
| $120k - $160k | 0 |
| $80k - $120k | 2 |
| $40k - $80k | 8 |
| < $40k | 0 |
Information from most recent CRA Charities Directorate filings for F2020