STAR RATING

Ci's Star Rating is calculated based on the following independent metrics:
RESULTS REPORTING
Grade based on the charity's public reporting of the work it does and the results it achieves.
DEMONSTRATED IMPACT
The demonstrated impact per dollar Ci calculates from available program information.
NEED FOR FUNDING
Charity's cash and investments (funding reserves) relative to how much it spends on programs in most recent year.
CENTS TO THE CAUSE
For a dollar donated, after overhead costs of fundraising and admin/management (excluding surplus) 91 cents are available for programs.
My anchor
About Chalice Canada:
Founded in 1992, Chalice Canada is a Catholic international aid charity focused on child, family, and community development. Chalice aims to help poor people in developing countries by sponsoring families and funding nutrition, urgent needs, disaster relief, and community infrastructure projects. Chalice sponsors families and the elderly through direct cash transfers.
In F2020, Chalice Canada spent $24.5m directly on international programs. The remaining $2.1m in program spending was used for program office support and mission trips. Chalice does not say how much of its program funding went toward each of its program types. 
Child sponsorship programs make up a large majority of Chalice Canada's spending. Chalice Canada has 62 sponsor sites in 15 developing countries. It sponsored 51,134 children and elderly people in F2020: 30% in Asia, 28% in Africa, 27% in Latin America, 9% in Ukraine and 6% in Haiti. Chalice uses a Family Funding model to better meet the needs of the families it serves. Chalice gives sponsorship money directly to the families of sponsored children. Caregivers are placed in community groups with members of other Chalice-sponsored families through which they receive financial training and learn how to budget for expenses. Families meet every month to discuss budgets for the upcoming month and spending in the previous month. Chalice requires that sponsored children's education expenses are a top priority in family budgeting. 
Chalice uses a gift catalogue system to give out farm animals, education supplies, healthcare supplies and other useful goods. They distributed $1.9m worth of gifts in F2020. 
Longer term development projects got $1.7m in funding in F2020. Chalice had 10 active water projects in the year. It built or repaired 6 schools, 2 homes, and 8 medical centres or other essential buildings. There are typically many more projects of this type, but most were cancelled or delayed because of the covid-19 pandemic. 
The remaining program spending went toward program support costs, disaster relief, Christmas funds, nutrition programs, grants, critical needs, mission trips, and prayer ministry activities. Nutrition programs served 4,509,680 meals to 25,438 people in F2020. Chalice responded to 4 housing emergencies, 51 medical emergencies, and 1 other emergency through its critical needs spending. Its disaster relief program helped those affected by floods, food and security threats, and the covid-19 pandemic.
My anchor
Results and Impact
Chalice posts annual impact reports for each of its sponsor sites on its website. 
To supply a school and medical clinic, a borehole well was dug in F2020 at the Mkongo sponsor site in Tanzania. Chalice reports that this well, and its surrounding infrastructure, has given 3,000 families access to clean water. The UNHCR recommends having 500 users or fewer per well. 
At the Tondo site in the Philippines, 99.5% of Chalice's sponsored children were promoted to the next grade level, and 10 graduated from secondary school. 
While Ci highlights these key results, they may not be a complete representation of Chalice Canada's results and impact. 
Ci has rated Chalice as Good impact based on demonstrated impact per dollar. 
Impact Rating: Good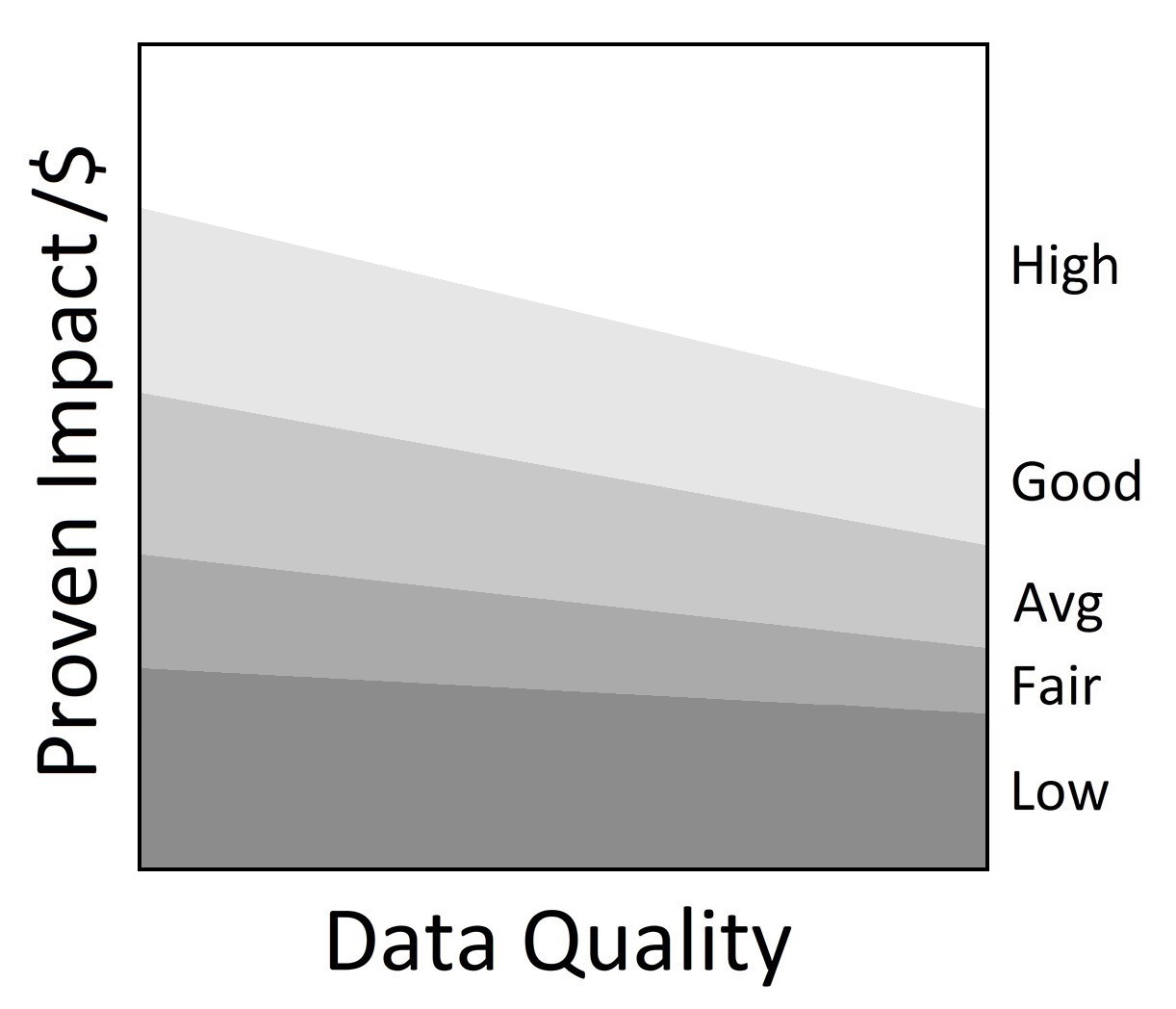 •
My anchor
Chalice Canada is one of Canada's largest charities in terms of donations – a Major 100. It received $31.0m in donations and special events fundraising in F2020. Administrative costs are 5% of revenue (excluding investment income) and fundraising costs are 4% of donations and special events. This results in an overhead spending of 9%. For every dollar donated to the charity, 91 cents go to the cause. This is within Ci's reasonable range for overhead spending. 
Chalice's funding reserves of $10.4m include $338k in donor-endowed funds. Excluding donor endowments, the charity's reserves can cover annual program costs at the current level for just under 5 months. Chalice relies on annual donations to fund its operations. 
This report is an update that has been sent to Chalice Canada for review. Comments and edits may be forthcoming. 
Updated on June 8, 2021 by Asha McMullin. 
Financial Review

Financial Ratios

Fiscal year ending June

2020
2019
2018
Administrative costs as % of revenues
5.2%
4.0%
4.5%
Fundraising costs as % of donations
3.8%
5.9%
6.2%
Total overhead spending
9.0%
9.9%
10.7%
Program cost coverage (%)
37.7%
34.5%
37.0%
Summary Financial Statements

All figures in $000s

2020
2019
2018
Donations
29,506
27,554
25,886
Special events
1,531
941
996

Investment income

(110)

218

118

Total revenues

30,926

28,713

27,001

Program costs - International
26,578
25,553
25,318
Program costs - Canada
0
0
0
Administrative costs
1,623
1,127
1,205

Fundraising costs

1,184

1,683

1,676

Total spending

29,385

28,363

28,199

Cash flow from operations
1,541
350
(1,199)
Capital spending
129
116
130
Funding reserves
10,351
9,086
9,580
Salary Information
| | |
| --- | --- |
| $350k + | 0 |
| $300k - $350k | 0 |
| $250k - $300k | 0 |
| $200k - $250k | 0 |
| $160k - $200k | 0 |
| $120k - $160k | 0 |
| $80k - $120k | 3 |
| $40k - $80k | 7 |
| < $40k | 0 |
Information from most recent CRA Charities Directorate filings for F2020