STAR RATING

Ci's Star Rating is calculated based on the following independent metrics:
RESULTS REPORTING
Grade based on the charity's public reporting of the work it does and the results it achieves.
DEMONSTRATED IMPACT
The demonstrated impact per dollar Ci calculates from available program information.
NEED FOR FUNDING
Charity's cash and investments (funding reserves) relative to how much it spends on programs in most recent year.
CENTS TO THE CAUSE
For a dollar donated, after overhead costs of fundraising and admin/management (excluding surplus) 69 cents are available for programs.
My anchor
About Pathways to Education:
Pathways to Education is a 3-star charity with fair demonstrated impact. It is fully financially transparent and has excellent reporting of its results for donors. It has overhead spending within Ci's reasonable range.
Founded in 2001, Pathways to Education works in communities across Canada to reduce high school dropout rates in low-income areas. Its flagship program is the Pathways to Education Program (Pathways). The program offers tutoring, group and career mentoring, transit and lunch vouchers and one-on-one support to enrolled students. The charity teams with public schools, post-secondary institutions, community organizations, families, the government, and corporate donors to run Pathways. Pathways to Education also conducts research on topics related to its mission, releases monthly research summaries, and provides financial aid for post-secondary education to Pathways alumni.  
There are 31 Pathways to Education Program locations in eight provinces across Canada. The charity supported 6,209 Pathways students in the 2020-21 school year. In 2020, Pathways to Education introduced an enhanced digital platform, which many locations used to offer services in an online format during the covid-19 pandemic. In F2021, the charity opened three new Pathways Program locations in Quebec, including Matane, Matapédia, and Sept-Îles.
In F2022, Pathways to Education reported $28.8m in total program spending. The charity allocated $19.5m (68%) of spending to program delivery. This money represents funding to Pathways Program Partners, who deliver the flagship program to students in their community. The charity also provided $2.1m (7%) in scholarships to Pathways alumni pursuing post-secondary education or training. Of the remaining program spending, $5.5m (19%) was spent on program growth and $1.7m (6%) on program research and evaluation.
My anchor
Results and Impact
Pathways to Education reports that 76% of students in the Pathways program graduate high school, and 69% transition to post-secondary education or training. The charity reports that according to a third-party evaluation, participation in the Pathways program increases adult annual earnings by 19%, increases employment by 14%, and reduces reliance on social assistance by more than 33%.
While Charity Intelligence highlights these key results, they may not be a complete representation of Pathways to Education's results and impact.
Charity Intelligence has given Pathways to Education an impact rating of Fair for demonstrated impact per dollar spent.
Impact Rating: Fair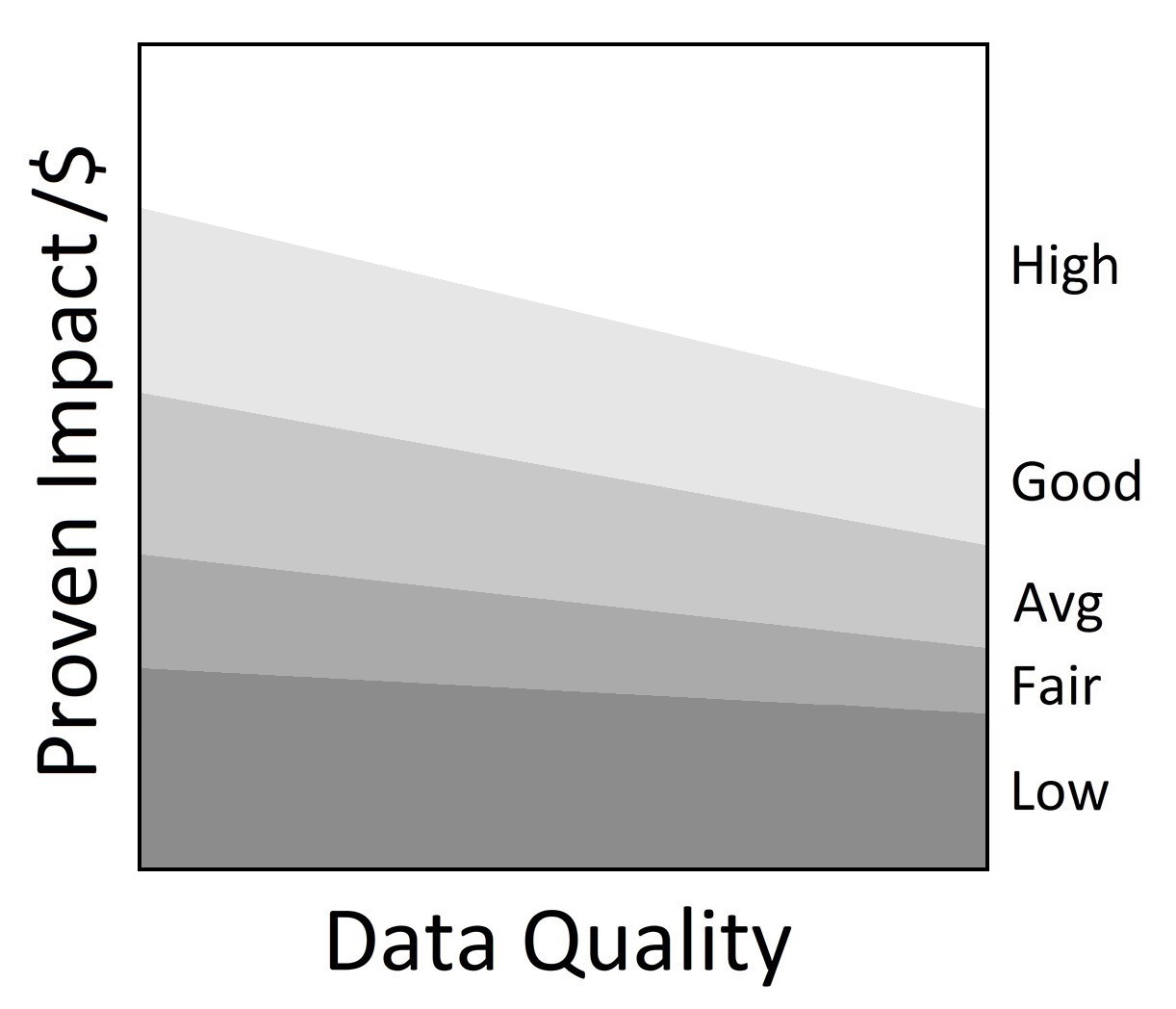 •
My anchor
In F2022, Pathways to Education had total donations of $11.5m, compared to $6.6m in F2021 and $10.9m in F2020. The charity also received $23.4m in government funding, representing 67% of total revenues. Administrative costs are less than 6% of revenues (less investment income), and fundraising costs are 26% of donations. This results in total overhead spending of 31%. For every dollar donated, 69 cents go to the cause, which is within Ci's reasonable range for overhead spending.
Pathways to Education has $30.5m in funding reserves, compared to $25.9m in F2021 and $11.6m in F2020. The charity could cover 106% or just over one year of its annual program costs with reserves.
Charity Intelligence sent an update of this report to Pathways to Education for review. Changes and edits may be forthcoming.
Updated on July 28, 2022, by Sydney Olexa.
Financial Review

Financial Ratios

Fiscal year ending March

2022
2021
2020
Administrative costs as % of revenues
5.6%
6.8%
9.0%
Fundraising costs as % of donations
25.7%
30.2%
30.0%
Total overhead spending
31.3%
37.0%
39.0%
Program cost coverage (%)
106.0%
105.3%
45.6%
Summary Financial Statements

All figures in $000s

2022
2021
2020
Donations
11,534
6,567
10,855
Government funding
23,360
26,784
20,640

Investment income

135

200

244

Total revenues

35,030

33,552

31,739

Program costs
28,803
24,640
25,539
Administrative costs
1,944
2,264
2,824

Fundraising costs

2,964

1,983

3,256

Total spending

33,711

28,886

31,620

Cash flow from operations
1,318
4,665
119
Capital spending
9
21
5
Funding reserves
30,536
25,935
11,634
Note: Ci backed out amortization from administrative costs, decreasing administrative costs by $129k in F2022, $118k in F2021, and $119k in F2020. The charity reported contributions from the federal government for the Canada Emergency Wage Subsidy program and the Canada Emergency Rent Subsidy program as a recovery within expenses. Ci added $1.4m in salaries and wages expenses to program, administrative, and fundraising costs on a pro-rata basis and added $24k in office rent expenses to administrative costs in F2021. Accordingly, Ci added $1.4m to government funding in F2021. As a result, both revenues and expenses increased by $nil in F2022, $1.4m in F2021, and $nil in F2020. The charity does not use activity-based costing to report program, administrative, and fundraising costs. For this reason, Ci reported program, fundraising, and administrative costs from the charity's annual reports, which reconcile with the charity's audited financial statements.
Salary Information
| | |
| --- | --- |
| $350k + | 0 |
| $300k - $350k | 0 |
| $250k - $300k | 1 |
| $200k - $250k | 1 |
| $160k - $200k | 1 |
| $120k - $160k | 7 |
| $80k - $120k | 0 |
| $40k - $80k | 0 |
| < $40k | 0 |
Information from most recent CRA Charities Directorate filings for F2021