STAR RATING

Ci's Star Rating is calculated based on the following independent metrics:
RESULTS REPORTING
Grade based on the charity's public reporting of the work it does and the results it achieves.
DEMONSTRATED IMPACT
The demonstrated impact per dollar Ci calculates from available program information.
NEED FOR FUNDING
Charity's cash and investments (funding reserves) relative to how much it spends on programs in most recent year.
CENTS TO THE CAUSE
For a dollar donated, after overhead costs of fundraising and admin/management (excluding surplus) 96 cents are available for programs.
My anchor
About Calgary Food Bank:
Founded in 1982, Calgary Food Bank is an emergency food distribution hub that collects and sends food to individuals, families, and single parents living in poverty. The charity reports that one in ten Albertans experience food insecurity. It aims to create a hunger-free community by fighting hunger directly and addressing its root causes through client referrals to social services. In F2020, Calgary Food Bank reports that it received 192,305 visits.
A Charity Intelligence 2021 Top 10 Canadian Food Bank
Calgary Food Bank's three largest programs are Emergency Food Hampers, Food Share, and Food Link.
Emergency Food Hampers represented 75% of program spending in F2020. Calgary Food Bank's hampers provide seven to ten days' worth of food for low-income households and meet Canada's Food Guide standards. In addition to providing food hampers, Calgary Food Bank refers clients to local agencies and social services that help address underlying causes of food insecurity. The charity offers specialty hampers for babies, clients with allergies or dietary restrictions, birthday parties, and expecting families. In F2020, Calgary Food Bank distributed 67,879 emergency food hampers (69,249 in F2019) and provided 6,329 client referrals (12,157 in F2019). 
Food Share programs were 12% of program costs in F2020. Through Food Share, Calgary Food Bank redistributes excess food that it receives to other food banks across Southern Alberta and British Columbia. This program helps to reduce food waste and prevent excess donations from going to landfills each year. In F2020, Calgary Food Bank sent 2.3 million pounds of food (2.1 million in F2019) worth $6.1m ($5.4m in F2019) to 30 food banks (27 in F2019).
Food Link made up 9% of program spending in F2020. The charity's Food Link program sends quality food and supplies to 215 Calgary agencies and community groups (233 in F2019). This allows the charity's partner agencies to focus their resources on food delivery rather than collecting donations. In F2020, Calgary Food Bank gave out 1.6 million pounds of food (2.5m in F2019) worth $4.2m ($6.4m in F2019) through the program. Calgary Food Bank does not directly connect with clients through the Food Link program.
The remaining 4% of program spending included Hampers for the Homeless (2%), Weekends and More (1%), Welcome Home (less than 1%), and Purchasing Power (less than 1%). The charity's Hampers for the Homeless program offers short-term hunger relief for people who are homeless or at risk of losing housing. In F2020, the program gave 24,579 bags of food (21,531 in F2019) worth $737k ($646k in F2019).
My anchor
Results and Impact
To be eligible for an emergency food hamper, clients must be food insecure, meaning they are unable to pay for food and other basic needs. A majority of clients report that they used the money saved through food hampers to pay their bills or cover rent. In F2020, Calgary Food Bank reports that its food hampers saved clients $24.9m ($17.1m in F2019), which could help pay for rent, utilities, childcare, or other weekly expenses.
While Ci highlights these key results, they may not be a complete representation of Calgary Food Bank's results and impact.
Charity Intelligence has reviewed Calgary Food Bank since 2007 and has consistently found this charity to be a Top Pick charity, and one of Canada's highest-rated food banks. Charity Intelligence's impact analysis finds that Calgary Food Bank has Good proven impact per dollar.
Impact Rating: Good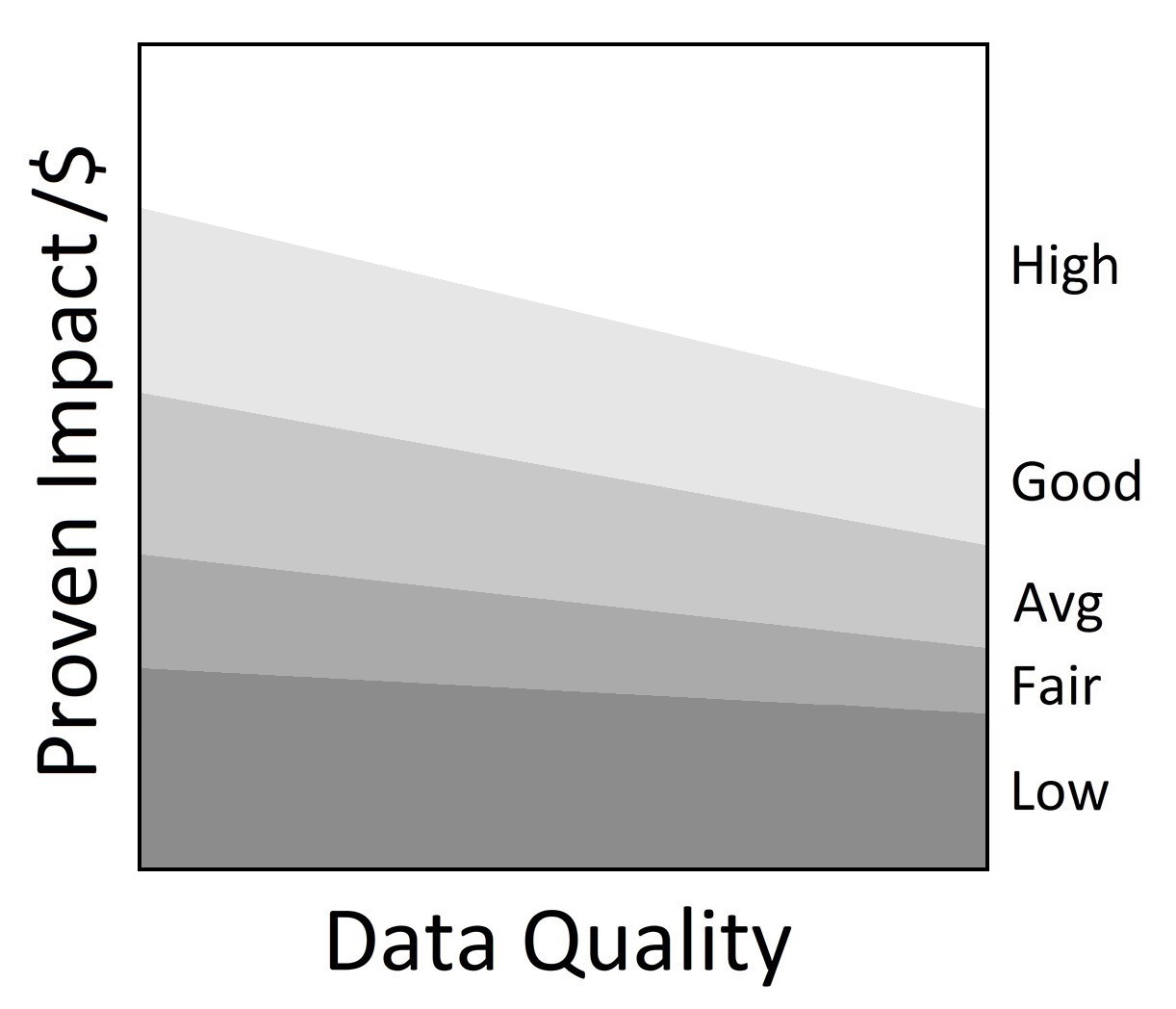 •
My anchor
Calgary Food Bank is a Major 100 charity, one of Canada's largest charities, with $20.4m in cash donations and $33.8m in donated food in F2020. It also received $1.5m in government funding.
Administrative costs are 3% of revenues (less investment income) and fundraising costs are 1% of cash donations. This results in total overhead spending of 4%. For every dollar donated to the charity, 96 cents go to the cause. This is slightly outside of Ci's reasonable range for overhead spending between 65 and 95 cents. In some cases, charities with less than 5% overhead costs may be underreporting their overhead spending. However, Calgary Food Bank's fundraising ratio fell in F2020 due to a 137% increase in donations during the year rather than due to changes in its fundraising costs.
The charity has total funding reserves of $22.6m. Excluding the cost of donated food, Calgary Food Bank's funding reserves cover program costs for around 2.8 years.
Charity Intelligence has sent this update to Calgary Food Bank for review. Changes and edits may be forthcoming.
Updated June 10, 2021 by Eric Zhao.
Financial Review

Financial Ratios

Fiscal year ending August

2020
2019
2018
Administrative costs as % of revenues
2.8%
4.0%
3.8%
Fundraising costs as % of donations
1.0%
1.8%
1.9%
Total overhead spending
3.9%
5.8%
5.7%
Program cost coverage (%)
280.4%
145.9%
154.2%
Summary Financial Statements

All figures in $000s

2020
2019
2018
Donations
20,351
8,593
8,539
Goods in kind
33,848
32,560
27,940
Government funding
1,490
0
0
Investment income
271
274
240

Other income

950

557

372

Total revenues

56,909

41,984

37,091

Program costs
8,066
6,740
6,222
Donated goods exp
33,848
32,560
27,940
Administrative costs
1,599
1,655
1,404

Fundraising costs

212

158

160

Total spending

43,726

41,112

35,727

Cash flow from operations
13,184
871
1,364
Capital spending
503
1,057
801
Funding reserves
22,618
9,831
9,597
Note: According to its financial notes, Calgary Food Bank included wage subsidies from the federal government as a reduction of its program costs. Ci removed this amount to report it in government funding. This affected revenues and expenses by $25k in F2020.
Salary Information
| | |
| --- | --- |
| $350k + | 0 |
| $300k - $350k | 0 |
| $250k - $300k | 0 |
| $200k - $250k | 1 |
| $160k - $200k | 0 |
| $120k - $160k | 0 |
| $80k - $120k | 7 |
| $40k - $80k | 2 |
| < $40k | 0 |
Information from most recent CRA Charities Directorate filings for F2020