STAR RATING

Ci's Star Rating is calculated based on the following independent metrics:
RESULTS REPORTING
Grade based on the charity's public reporting of the work it does and the results it achieves.
DEMONSTRATED IMPACT
The demonstrated impact per dollar Ci calculates from available program information.
NEED FOR FUNDING
Charity's cash and investments (funding reserves) relative to how much it spends on programs in most recent year.
CENTS TO THE CAUSE
For a dollar donated, after overhead costs of fundraising and admin/management (excluding surplus) 96 cents are available for programs.
My anchor
About Aga Khan Foundation Canada:
Aga Khan Foundation Canada is a 3-star charity. It has an average impact score, but is not financially transparent, has a below-average results reporting score, and has low reported overhead costs. 
Founded in 1980, Aga Khan Foundation Canada (AKFC) is part of the Aga Khan Development Network, a group of international development charities operating globally. Aga Khan Foundation Canada was founded by His Highness the Aga Khan, the 49th Hereditary Iman of the Shia Ismaili Muslims. AKFC strives to break the cycle of poverty in 12 countries in Africa and Asia by improving living conditions and opportunities for the poor. It has a vision of equality in which everyone can reach their full potential.
Aga Khan Foundation Canada reports reaching over four million people with its projects annually, which includes work in the areas of Agriculture and Food Security; Civic Engagement; Climate Resilience; Early Childhood Development; Education; Engaging Canadians; Gender Equality; Health and Nutrition; and Work and Enterprise. 
Aga Khan Foundation Canada invests in institutions, projects, and relationships that facilitate an environment supportive of gender equality. One of its largest projects targeting gender equality is AQCESS, a program working to strengthen health systems in Kenya, Mali, Mozambique, and Pakistan. Co-funded by Global Affairs Canada, this program reached 905,249 women and girls and 621,145 men and boys. As of March 2021, 1,731 health workers had been trained on gender-responsive health care and 67 health facilities had been renovated to meet national standards.
AKFC strives to support educators, parents, and governments in providing early learning opportunities to children in developing countries. For example, the charity has been working in Kenya as part of its Madrasa Early Childhood Programme (MECP) to improve education for children aged 4-6. Through MECP, AKFC provides parents and community members with strategies to support young children at home and trains local teachers. In F2020, AKFC reported that 10,460 children had received the full benefits of this program, and 712 teachers had been trained.
One of AKFC's current programs is Foundations for Education and Empowerment which aims to improve educational systems at the pre-primary and primary level. Another program is Foundations for Health and Empowerment which works to improve the health and wellbeing, of women, girls, their families, and their communities. These programs support female empowerment and equitable development.
My anchor
Results and Impact
From 2015-2021, Aga Khan Foundation Canada's program, Health Action Plan for Afghanistan (HAPA), worked towards improving the health of Afghans in three provinces, specifically of women of reproductive age and children under five. The charity reported that by the end of HAPA, more than 31,000 children under two had received life-saving vaccines, 815 water supply points had been constructed, which are providing access to clean water for over 19,200 people, and over 320 people had graduated from nursing and midwifery degree and diploma programs.
Since 2016, AKFC's AQCESS program has seen health facilities that are considered gender responsive increase on average across AQCESS' four target regions from 2% to 44%, health facilities with adequate infection control protocols from 9% to 64%, and facilities that conform with national safe delivery and newborn care standards from 22% to 34%.
AKFC's IMPACT program (2017-2021) aimed to reduce maternal and newborn mortality in eight districts in northern Tanzania. By the end of the project, the percent of births attended by skilled health personnel increased by 25%. There was also a 30% increase in newborns breastfed within one hour of birth.
While Ci highlights these key results, they may not be a complete representation of Aga Khan Foundation Canada's results and impact.
Charity Intelligence has given Aga Khan Foundation an Average impact rating based on demonstrated impact per dollar spent.
Impact Rating: Average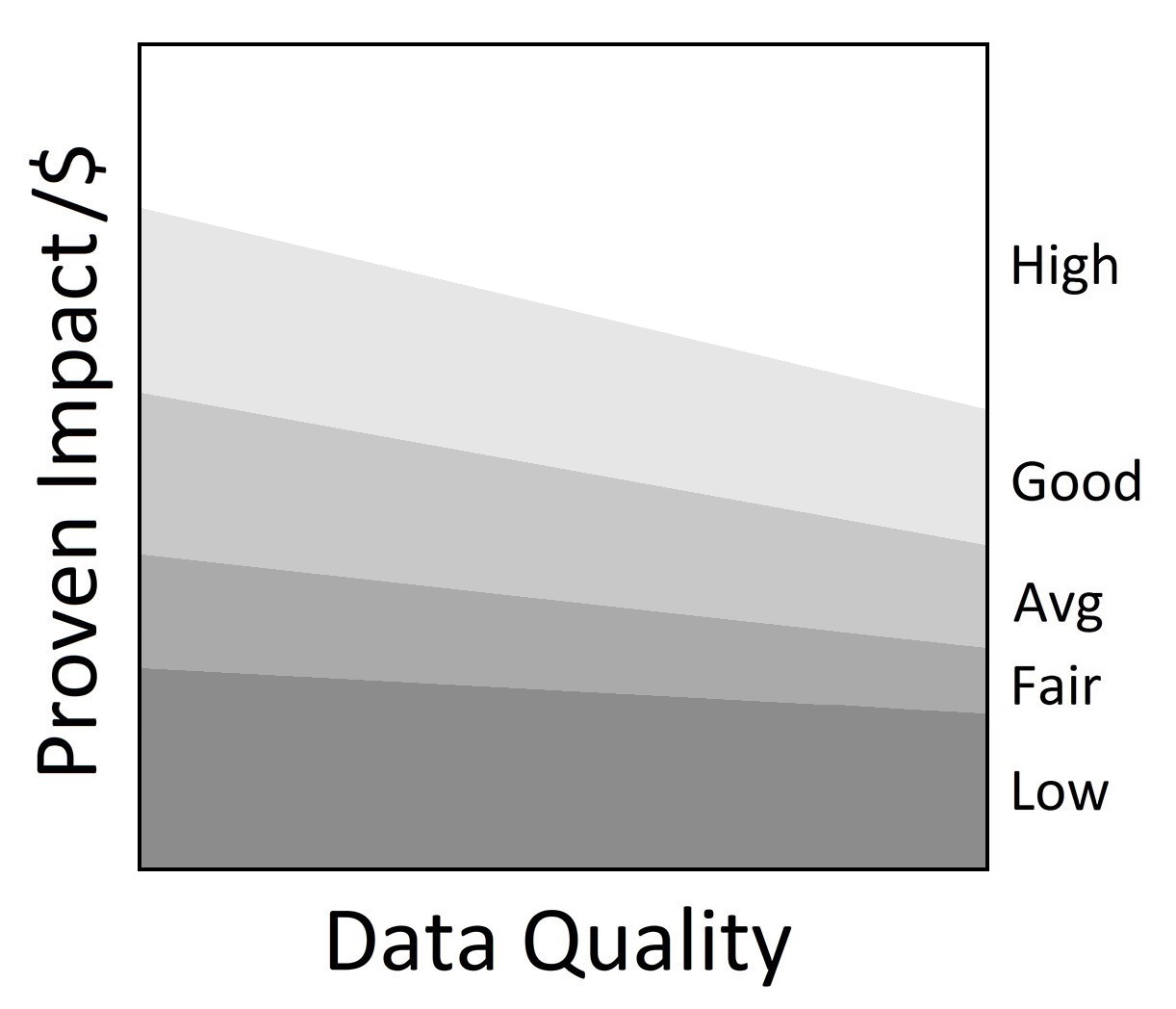 •
My anchor
Aga Khan Foundation Canada is a Major 100 charity, meaning it is one of Canada's largest in terms of donations. It is not financially transparent. Rather than posting its audited financial statements on its website, Aga Khan Foundation Canada requires donors to contact it directly to receive this public information. Aga Khan has been reviewing this policy since 2011. Charity Intelligence has received its audited financial statements for this analysis; however, Aga Khan Foundation has asked that we not share these documents by publicly posting them. Of Canada's largest charities, the Major 100, Aga Khan Foundation Canada is one of seven that are not financially transparent.
The charity received $80.8m in donations in F2021. Aga Khan Foundation Canada also received $16.9m in government funding and $7.3m in other revenue (donations from other agencies and AKF). Administrative costs are 2% of revenues and fundraising costs are 2% of donations. For every dollar donated, 96 cents go to the cause. This is outside of Ci's reasonable range for overhead spending. Funding reserves of $123.1m can cover one year and five months of annual program costs at the F2021 level. The charity also has 25 properties held for charitable purposes, with an amortized value of $334.6m.
In F2021, AKFC granted $60.4m. Of this amount, $55.0m went to Aga Khan Foundation in Geneva, $3.6m went to FOCUS Humanitarian Assistance in Canada, and $1.8m went to The Aga Khan Museum.
Learn more about the private Aga Khan Foundation in Switzerland.
This charity report is an update that has been sent to Aga Khan Foundation Canada for review. Changes and edits may be forthcoming.
Updated on June 30th, 2022 by Emily Downing.
Financial Review

Financial Ratios

Fiscal year ending December

2021
2020
2019
Administrative costs as % of revenues
2.1%
2.5%
2.8%
Fundraising costs as % of donations
1.7%
2.9%
4.1%
Total overhead spending
3.8%
5.4%
6.9%
Program cost coverage (%)
145.0%
84.2%
189.9%
Summary Financial Statements

All figures in $000s

2021
2020
2019
Donations
80,833
50,691
52,993
Government funding
16,928
22,736
28,714
Investment income
846
1,744
3,090

Other income

7,265

9,050

8,206

Total revenues

105,871

84,221

93,003

Program costs - International
23,142
30,416
38,824
Program costs - Canada
1,321
771
1,480
Grants
60,437
106,277
47,755
Administrative costs
2,160
2,094
2,542

Fundraising costs

1,383

1,474

2,144

Total spending

88,443

141,031

92,744

Cash flow from operations
17,429
(56,810)
258
Capital spending
14,556
1,559
1,397
Funding reserves
123,116
115,724
167,228
Note: All non-government and non-Canadian donation revenues are included in other income. Ci used the charity's T3010 filing with the CRA to report administrative and fundraising costs.
Salary Information
| | |
| --- | --- |
| $350k + | 1 |
| $300k - $350k | 1 |
| $250k - $300k | 2 |
| $200k - $250k | 2 |
| $160k - $200k | 0 |
| $120k - $160k | 4 |
| $80k - $120k | 0 |
| $40k - $80k | 0 |
| < $40k | 0 |
Information from most recent CRA Charities Directorate filings for F2021