My anchor
About Plan Canada:
Plan International Canada is a 3-star rated charity with Fair impact seen in its international development programs. The charity has an average results reporting grade and best practices in financial transparency. Its overhead costs are just within Ci's reasonable range at 65 cents to the cause.
Founded in 1968, Plan International Canada, commonly known as Plan Canada, is the Canadian branch and fundraising arm of Plan International. Plan began as Foster Parents Plan during the Spanish Civil War in 1937. During World War II, it help displaced children across Europe. As Europe recovered, Plan pivoted to focus on international development. Today Plan International works to advance children's rights and equality for girls worldwide. The charity reports that 130 million girls are not attending primary or secondary school. Plan also reports that over 70% of people experiencing food insecurity right now are girls and women. 
Presently, Plan International is a partnership of 20 national branches that raise money for international development projects in over 75 countries. Plan Canada is the second-largest partner and raises 18% of Plan International's global revenues (Plan Germany is the largest, raising 26%). Plan Canada works to help children around the world in five core areas: education; health care; safety, protection and participation; nutrition and well-being; and dignity and protection in emergencies. In F2021, Plan Canada supported over 4.5 million children across all its programs.
In F2021, Plan Canada's three largest programs were Health, Water and Sanitation; Humanitarian Response; and Sexual and Reproductive Health.
Health, Water, and Sanitation comprised 31% of total program spending in F2021. Plan Canada reports that it reached 4.5 million children with life-saving protection against disease and provided 31,787 children with clean water.
Humanitarian Response programs accounted for 25% of program spending in F2021. It states that it provided 134,000 personal protective equipment (PPE) and hygiene items to people in need. The parent organization, Plan International, reports that it reached 37.7 million people through disaster relief work, including 9.8 million girls.
Sexual and Reproductive Health represented 15% of programs in F2021. Plan International works to tackle menstruation taboos and provide girls and women with access to menstrual products and information about their menstrual cycle. In F2021, 116,951 children, adolescents and new mothers received health support and education.
The remaining 29% of program spending included Education (11%), Child Protection (7%), Strengthening Human Rights and Civic Engagement (5%), Economic Security (3%), and Sponsorship Communications (1%).
In F2021, Plan Canada spent $17.6m of its program costs in Canada (excluding amortization), or 10% of total cash program expenses. The charity states that Canadian spending includes personnel, travel, and other expenses related to supporting its international programs. This spending also included costs incurred in Canada for promoting youth and public engagement in international development. Plan Canada states that it engaged 7,804 Canadian youth in its children's rights and youth empowerment initiatives during the year.
My anchor
Results and Impact
Plan Canada states that it has found significant improvements in maternal and child health based on program results measured in five countries in 2013. It reports that the proportion of children vaccinated against measles increased by 25%. In addition, 18% more women received care from a skilled health provider during their pregnancy.
While Ci highlights these key results, they may not be a complete representation of Plan Canada's results and impact.
Charity Intelligence has given Plan Canada a Fair impact rating based on demonstrated impact per dollar spent.
Impact Rating: Fair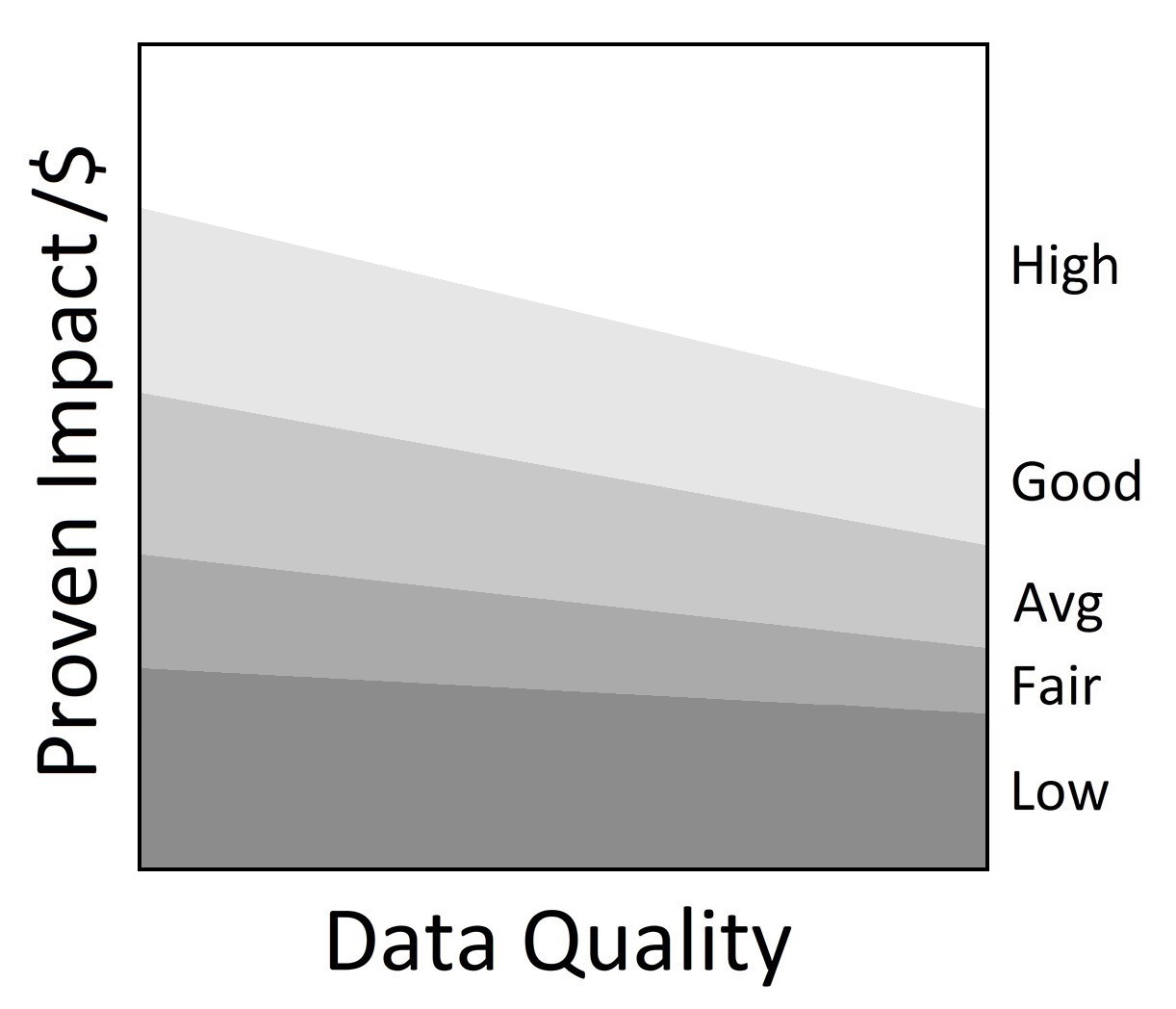 •
My anchor
Plan Canada is a Major 100 charity, one of Canada's largest charities in terms of donations. In F2021, Plan Canada received $97.3m in Canadian donations, down from $103.6m in F2020. Around 69% of donations were for child sponsorships and 31% were general contributions. Plan Canada also received $69.2m in international donations, or 29% of revenues, and $40.0m in Canadian government funding, or 17% of revenues. In F2021, the charity received $30.2m in donated goods, such as food, bed nets, and medicine.
Administrative costs are 7% of revenues (less investment income) and fundraising costs are 28% of Canadian donations. This results in total overhead spending of 35%. For every dollar donated, 65 cents go to the cause. This is within Ci's reasonable range for overhead spending.
Plan Canada has $94.1m in funding reserves, of which $3.7m is donor-endowed. Excluding donor-endowed funds, Plan Canada can cover six months of annual program costs.
In F2021, Plan Canada provided $132.3m in funding to Plan International, 74% of total cash program spending. 
Plan Canada used external fundraisers in F2021. The charity paid $8.9m to raise $28.3m through external fundraisers, at a cost of $0.31 per dollar raised.
Charity Intelligence has sent this update to Plan Canada for review. Changes and edits may be forthcoming.
Updated on June 16, 2022 by Ann Lei.
Financial Review

Financial Ratios

Fiscal year ending June

2021
2020
2019
Administrative costs as % of revenues
6.6%
6.7%
8.5%
Fundraising costs as % of donations
28.0%
31.4%
25.7%
Total overhead spending
34.5%
38.1%
34.1%
Program cost coverage (%)
50.3%
50.7%
34.9%
Summary Financial Statements

All figures in $000s

2021
2020
2019
Donations
97,283
103,556
106,219
International donations
69,245
66,515
61,836
Goods in kind
30,173
25,499
22,881
Government funding
40,040
43,522
48,938

Investment income

1,066

2,029

1,310

Total revenues

237,807

241,121

241,184

Program costs - International
162,328
125,157
148,938
Program costs - Canada
17,596
21,467
18,592
Donated goods exp
30,173
25,499
22,881
Administrative costs
15,538
16,014
20,371

Fundraising costs

27,196

32,550

27,245

Total spending

252,831

220,687

238,027

Cash flow from operations
(15,024)
20,434
3,157
Capital spending
4,171
517
572
Funding reserves
94,054
77,854
61,504
Note: To consistently present donors with a charity's financial information, Charity Intelligence makes the following adjustments to the figures reported in the audited financial statements. 1. Investment income includes unrealized investment gains or losses. This affects Plan Canada's investment income by $586k in F2021, ($5k) in F2020, and ($146k) in F2019. 2. Ci includes endowment donations in donations. This increases reported donations by $86k in F2021, $566k in F2020, and $45k in F2019. 3. On the spending side of the income statement, Charity Intelligence adjusted international program spending unwinding program spending booked in accounts payable, but not yet spent. This affects total expenses by $16.8m in F2021, ($12.5m) in F2020, and ($1.1m) in F2019. 4. Charity Intelligence reports donated goods received and used in programs on a separate line providing additional disclosure to donors. Plan Canada's donated goods spent on its international programs are shown on their own line. 5. Amortization, a non-cash expense, is reported separately. Plan Canada's audited financial statements do not report amortization as a separate line item on its income statement, but do report amortization in its cash flow statement. Charity Intelligence has removed this non-cash amoritization cost from Plan Canada's program, administrative, and fundraising costs on a pro-rata basis. 
Salary Information
| | |
| --- | --- |
| $350k + | 2 |
| $300k - $350k | 1 |
| $250k - $300k | 2 |
| $200k - $250k | 5 |
| $160k - $200k | 0 |
| $120k - $160k | 0 |
| $80k - $120k | 0 |
| $40k - $80k | 0 |
| < $40k | 0 |
Information from most recent CRA Charities Directorate filings for F2021