My anchor
About Plan International Canada:
Founded in 1968, Plan Canada is the Canadian branch and fundraising arm of Plan International. Plan International works to advance the rights of children and equality for girls around the world. Plan was founded during the Spanish Civil War in 1937. During World War II, it was known as Foster Parents Plan and aimed to help displaced children across Europe. As Europe recovered, Plan pivoted to focus on international development.
Plan International today is a partnership of 20 national branches that raise money for projects in more than 75 countries. Plan Canada is the second-largest partner and raises 18% of Plan International's global revenues (Plan Germany is the largest, raising 22%). Plan Canada works to help children around the world in nine core areas: child protection, climate change, education, economic empowerment, emergencies, gender equality and inclusion, health, water and sanitation, and youth engagement. In F2020, Plan Canada funded 1,838 projects and reached 6,084,849 children across all of its programs.
In F2020, Plan Canada's three largest programs were Maternal and Child Health, Emergencies and Food Assistance, and Sexual and Reproductive Health.
Maternal and Child Health made up 39% of total program spending in F2020. Plan Canada aims to improve health outcomes for women and girls by equipping local hospitals and raising awareness of maternal health. It reports that it reached 4,482,632 children through health and disease prevention programs in F2020. It also reached 1,022,199 children and new mothers through health education and awareness projects.
Emergencies and Food Assistance programs were 18% of program spending in F2020. During the year, Plan Canada ran 171 disaster response projects, including covid-19 relief programs. It states that it provided more than one million pieces of personal protective equipment (PPE) in the Asia-Pacific region in F2020. In Latin America and the Caribbean, it also distributed more than 440,000 food kits.
Sexual and Reproductive Health represented 13% of programs in F2020. During the year, the charity distributed 9,000 dignity kits, which included reusable sanitary pads and soap, to girls in refugee settlements. It also led monthly sessions to reduce stigma and teach both girls and boys about menstrual hygiene and sexual health.
The remaining 30% of program spending included Education (12%), Child Protection (8%), Women's Rights (4%), Economic Security (3%), Sponsorship (3%), and Water and Sanitation (1%).
In F2020, Plan Canada spent $21.5m of its program costs in Canada (excluding amortization), or 15% of total cash program expenses. The charity states that Canadian spending includes costs of personnel, travel, and other expenses related to supporting its international programs. This spending also included costs incurred in Canada for promoting youth and public engagement in international development. Plan Canada states that it engaged 14,669 Canadian youth in its programs during the year.
My anchor
Results and Impact
Plan Canada's 20 Million Reasons Campaign aims to improve the lives of 20 million children by 2022. By training healthcare workers and funding newborn health clinics in Rukwa, Tanzania, the campaign helped more than 53,000 pregnant women and saved 826 premature babies. Plan Canada has also launched a mobile app in Bangladesh with campaign funds. The app helps marriage officials confirm the true age of a bride and groom, compared to reported ages. Plan Canada reports that its app stopped more than 3,700 underage marriages during its 6-month pilot period. 
Plan Canada states that it has found significant improvements in maternal and child health, based on program results measured in five countries over one year. It reports that the proportion of children vaccinated against measles rose from 41% to 66% in one year. In addition, women receiving care from a skilled health provider at least four times during pregnancy increased from 46% at the start of programs to 63%.
While Ci highlights these key results, they may not be a complete representation of Plan Canada's results and impact.
Charity Intelligence has given Plan Canada a Fair impact rating based on demonstrated impact per dollar spent.
Impact Rating: Fair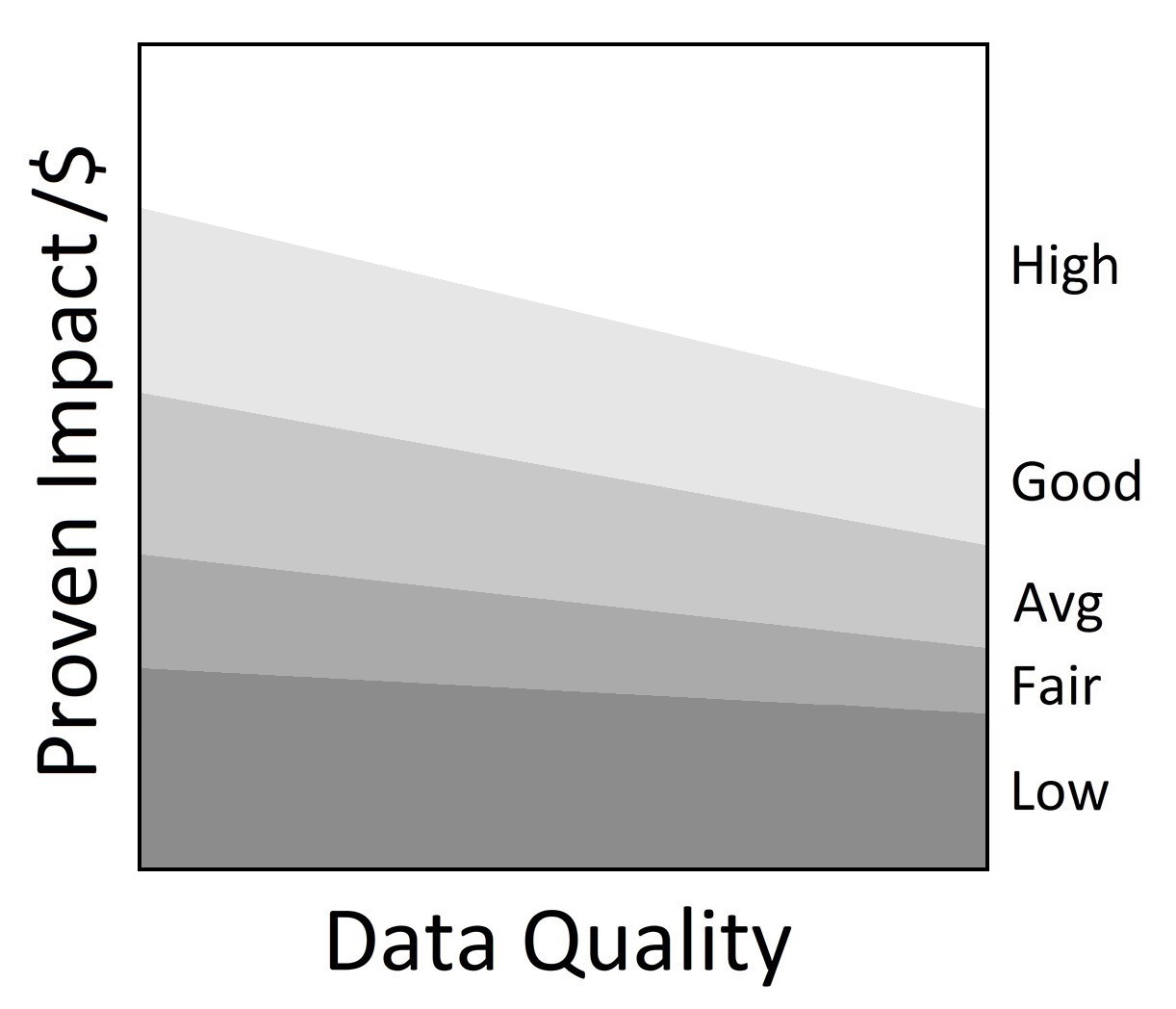 •
My anchor
Plan Canada is a Major 100 charity, one of Canada's largest charities in terms of donations. In F2020, Plan Canada received $103.6m in Canadian donations, down from $106.2m in F2019. Around 68% of donations were for child sponsorships and 32% were general contributions. Plan Canada also received $66.5m in international donations, or 28% of revenues, and $43.5m in Canadian government funding, or 18% of revenues. In F2020, the charity received $25.5m in donated goods, such as food, bed nets, and medicine.
Administrative costs are 7% of revenues (less investment income) and fundraising costs are 31% of Canadian donations. This results in total overhead spending of 38%. For every dollar donated, 62 cents go to the cause. This is outside of Ci's reasonable range for overhead spending. Plan Canada was previously within the reasonable range in F2019. However, its fundraising expenses increased by 19% in F2020, rising from $27.2m to $32.6m.
Plan Canada has $77.9m in funding reserves, of which $3.6m is donor-endowed. Excluding donor-endowed funds, Plan Canada can cover 51% or over six months of annual program costs.
In F2020, Plan Canada provided $132.3m in funding to Plan International. 
Plan Canada used external fundraisers in F2020. The charity paid $16.2m to raise $46.3m through external fundraisers, at a cost of $0.35 per dollar raised.
Charity Intelligence has sent this update to Plan Canada for review. Changes and edits may be forthcoming.
Updated on May 31, 2021 by Eric Zhao.
Financial Review

Financial Ratios

Fiscal year ending June

2020
2019
2018
Administrative costs as % of revenues
6.7%
8.5%
7.3%
Fundraising costs as % of donations
31.4%
25.7%
24.4%
Total overhead spending
38.1%
34.1%
31.7%
Program cost coverage (%)
50.7%
34.9%
32.5%
Summary Financial Statements

All figures in $000s

2020
2019
2018
Donations
103,556
106,219
104,878
International donations
66,515
61,836
65,606
Goods in kind
25,499
22,881
23,881
Government funding
43,522
48,938
41,944

Investment income

2,029

1,310

160

Total revenues

241,121

241,184

236,469

Program costs - International
125,157
148,938
148,570
Program costs - Canada
21,467
18,592
16,136
Donated goods exp
25,499
22,881
23,881
Administrative costs
16,014
20,371
17,270

Fundraising costs

32,550

27,245

25,569

Total spending

220,687

238,027

231,425

Cash flow from operations
20,434
3,157
5,044
Capital spending
517
572
989
Funding reserves
77,854
61,504
56,483
Note: Ci included changes in fair value of investments in investment income, affecting total revenues by ($5k) in F2020, ($146k) in F2019, and ($71k) in F2018. Ci included endowment fund contributions in donations, affecting revenues by $566k in F2020, $45k in F2019, and $136k in F2018. To report on a cash basis, Ci adjusted international program costs by changes in amounts payable to Plan International, Inc. This affected total expenses by ($12.5m) in F2020, ($1.1m) in F2019, and ($2.6m) in F2018. Ci removed donated goods used in programs from international program costs to report them separately. Ci removed amortization of capital and intangible assets on a pro-rata basis from Canadian program, administrative, and fundraising costs.
Salary Information
| | |
| --- | --- |
| $350k + | 2 |
| $300k - $350k | 0 |
| $250k - $300k | 2 |
| $200k - $250k | 6 |
| $160k - $200k | 0 |
| $120k - $160k | 0 |
| $80k - $120k | 0 |
| $40k - $80k | 0 |
| < $40k | 0 |
Information from most recent CRA Charities Directorate filings for F2020