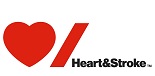 Heart and Stroke
222 Queen Street, Suite 1402
Ottawa, ON K1P 5V9
President & CEO: Diego Marchese
Board Chair: Rod McKay

Website: www.heartandstroke.com
Charitable Reg. #: 10684 6942 RR0001
Sector: Health
Operating Charity
Charity Rating
Donor Accountability
Grade:
A+
The grade is based on the charity's public reporting of the work it does and the results it achieves.
Financial Transparency
Audited financial statements for current and previous years available on the charity's website [
Audited financial statement for most recent year
]
Need for Funding
Funding Reserves
Program Costs
Spending Breakdown
Full-time staff #
620
Avg. Compensation
$76,328
Top 10 Staff Salary Range
| | |
| --- | --- |
| $350k + | 2 |
| $300k - $350k | 1 |
| $250k - $300k | 5 |
| $200k - $250k | 2 |
| $160k - $200k | 0 |
| $120k - $160k | 0 |
| $80k - $120k | 0 |
| $40k - $80k | 0 |
| < $40k | 0 |
Information from most recent CRA Charities Directorate filings for F2015
About Heart and Stroke :
A lot of new developments at Heart and Stroke. In August 2016, Diego Marchese took over as interim CEO from David Sculthorpe. Marchese has been with Heart and Stroke since 1993. Heart and Stroke Foundation Canada has a new name, Heart&Stroke, and launched a new logo. The website has also been totally revamped to better report on HSC's work and prove its impact. These changes are to become more "personal" to Canadians with the aim of re-igniting Canadians' passion so they support  more. In a Toronto Star article, interim CEO Marchese says Heart and Stroke's new priorities will focus on children at a very early age, on women who do not receive the same diagnosis and treatment as men, and on First Nations populations, where heart disease is higher than the general Canadian population.
Founded in 1952, Heart&Stroke's (HSC) mission is to "prevent disease, save lives and promote recovery". Heart&Stroke's activities include research, advocacy and health promotion programs.
Heart&Stroke aims to prevent disease by generating awareness. Its goal is to reduce Canadian deaths from heart disease and strokes from 66,000 in 2012 to 49,500 by 2020.  It organizes school and community programs, issues health information, and influences public policies. HSC aims to save lives by enabling better response and treatment for cardiac emergencies and strokes. This is accomplished by developing educational materials, and educating the public on CPR, AEDs and stroke awareness. HSC also aims to promote recovery by providing recovery information and creating a support network for survivors.
In F2015, Heart&Stroke generated health awareness among more than 977,200 Canadians through the Jump Rope for Heart program. In public education, HSC launched online eTools that enabled 36,000 Canadians to assess their risk of heart disease and stroke. HSC also trained 221,000 participants in CPR in F2015. The charity unveiled the Community of Survivors in F2015, providing 700 Canadians with access to survivors of heart disease, heart failure and stroke.
In F2015, Heart&Stroke's research grants to the University of Calgary had a tremendous breakthrough in the treatment of people with a brain stroke (ischemic strokes to be exact, which are 85% of all strokes). Through a new procedure, mortality rates were almost halved from 19% to 10%, and 55% of patients achieved a full recovery compared with 35% for the current procedure. This new procedure could be rolled out across Canada and around the world, improving the health of people with brain strokes.
Heart&Stroke reports that the death rate from heart disease and stroke has declined by more than 75% since 1952. It also reports that 75 years of age is considered a premature death from heart disease, versus 60 years in the 1950s.  Today more than 90% of infants born with complex heart defects reach adulthood, versus 20% in the 1950s.
Financial Review:
Heart&Stroke is one of Canada's largest charities, a Major 100 charity, with donations of $116m in F2015. Donations are stable over the last 3 years.  Administrative costs in F2015 were 4% of revenues, falling from 8% in F2013. Despite being a well-established charity, HSC's fundraising costs are consistently high at 47% of donations since F2013, exceeding Charity Intelligence's reasonable range.  In F2015 HSC spent $53.9m on fundraising. For every $1 donated to the HSC, 50 cents is put towards its programs and research grants. HSC's lottery funding has dropped from $16.1m in F2013 to a mere $0.7m in F2015 with prizes and marketing costs absorbing most of the $33.7m in lottery ticket sales.
HSC's funding reserves of $88m in F2015 include $5m in donor-endowed funds. Funding reserves have fallen by $21m since F2013 due to a decrease in cash. Its program cost coverage ratio is 114%, meaning that current reserves would cover 1.1 years of programs and grants. HSC has program and research grant commitments to pay out $40.2m in the next 5 years - 46% of current funding reserves.
Updated on May 10, 2016 by Lynn Tay and November 16, 2016 by Kate Bahen.
Financial Ratios

Fiscal year ending August

2015
2014
2013
Administrative costs as % of revenues
3.7%
4.3%
7.6%
Fundraising costs as % of donations
46.6%
46.9%
46.7%
Program cost coverage (%)
110.7%
116.2%
120.6%
Summary Financial Statements

All figures in $000s

2015
2014
2013
Donations
115,647
115,625
116,041
Government funding
7,932
6,759
7,290
Lotteries (net)
709
10,192
16,132
Investment income
2,400
3,020
3,881
Other income
9,199
532
24

Total revenues

135,887

136,128

143,368

Program costs
48,770
54,125
52,354
Grants
30,934
33,807
38,180
Administrative costs
4,931
5,741
10,604
Fundraising costs
53,922
54,226
54,129

Cash flow from operations

(2,670)

(11,771)

(11,899)

Funding reserves
88,268
102,156
109,170
Note: Ci has adjusted endowment contributions and lottery direct costs affecting revenues by ($32.8m) in 2015, by ($49.2m) in 2014 and by ($54.7m) in 2013. Ci has adjusted lottery direct costs, amortization of capital assets and changes to research awards payable affecting expenses by ($36.2m) in 2015, by ($60m) in 2014 and by ($72.6m) in 2013.