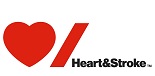 Heart & Stroke
222 Queen Street, Suite 1402
Ottawa, ON K1P 5V9
CEO: Yves Savoie
Board Chair: Andrew W. W. Cockwell

Website: www.heartandstroke.com
Charitable Reg. #: 10684 6942 RR0001
Sector: Health
Operating Charity
Charity Rating
Donor Accountability
Grade:
A-
The grade is based on the charity's public reporting of the work it does and the results it achieves.
Financial Transparency
Audited financial statements for current and previous years available on the charity's website [
Audited financial statement for most recent year
]
Need for Funding
Funding Reserves
Program Costs
Spending Breakdown
Cents to The Cause
♦
♦
♦
95¢
75¢
avg
65¢
50¢

2014

2015

2016
For a dollar donated, cents funding the cause after fundraising and admin costs, excluding surplus.
Full-time staff #
593
Avg. Compensation
$72,242
Top 10 Staff Salary Range
| | |
| --- | --- |
| $350k + | 1 |
| $300k - $350k | 0 |
| $250k - $300k | 3 |
| $200k - $250k | 6 |
| $160k - $200k | 0 |
| $120k - $160k | 0 |
| $80k - $120k | 0 |
| $40k - $80k | 0 |
| < $40k | 0 |
Information from most recent CRA Charities Directorate filings for F2016
About Heart & Stroke:
Founded in 1952, the mission of Heart and Stroke Foundation of Canada (Heart & Stroke) is to "prevent disease, save lives and promote recovery". Heart & Stroke's activities fall under four priority areas: preventing disease, saving lives, promoting recovery, and investing in research. Core programs include research, advocacy, and health promotion & community programs. The charity has two major goals for 2020: decreasing the risk factors for heart disease and stroke in Canadians by 10%, and reducing Canadians' death rate from heart disease and stroke by 25%.
Health promotion & community program spending made up 57% of Heart & Stroke's total program costs and grants in F2016. Heart&Stroke aims to prevent disease by generating awareness.  It organizes school and community programs, issues health information, and influences public policies. H&S aims to save lives by enabling better response and treatment for cardiac emergencies and strokes. This is accomplished by developing educational materials, and educating the public on CPR, AEDs (automated external defibrillators) and stroke awareness. H&S also aims to promote recovery by providing recovery information and creating a support network for survivors.
In F2016, Heart & Stroke generated health awareness among more than 919,000 Canadians through the Jump Rope for Heart program (down 6% from F2015). The charity trained 216,000 people in CPR during the year (down 2% from F2015), and trained 315,000 clinicians, first responders, and other personnel in Canada on how to respond to heart emergencies (up 44% from F2015). The charity's Community of Survivors program had 785 participants in F2016. The program launched in F2015 and connects heart disease, heart failure and stroke survivors.
Research grants made up 43% of total program costs and grants in F2016. Heart & Stroke currently funds 850 researchers. The Canadian Resuscitation Outcomes Consortium (CanROC) is a three-year research initiative co-funded by Heart&Stroke that focuses on treating heart attacks and is active in three sites across Canada. In its 2016 Report to Donors, Heart & Stroke reports that heart attack survival rates have doubled in some CanROC sites because of improved CPR services. Heart & Stroke funded researchers also led ESCAPE, a clinical trial on endovascular thrombectomy (EVT) as a treatment for stroke. The trial found that EVT cuts death rates in half and reduces disability from some strokes. Dr. Cunningham, senior scientist at Sunnybrook Research Institute, created a new imaging technique in F2016. It allows scientists to study metabolic processes within heart cells, which will hopefully help predict heart failure in the future. Heart & Stroke co-funded a 2016 study, which was published in Circulation Research, that demonstrated the imaging technique's usefulness.
Heart & Stroke reports that the death rate from heart disease and stroke has declined by more than 75% since 1952.
Financial Review:
Heart & Stroke is one of Canada's 100 largest charities, with donations of $116.2m in F2016. Administrative costs are 3% of revenues and fundraising costs are 44% of donations. Per dollar donated to the charity, $0.53 goes towards its programs, which falls outside of Ci's reasonable range for overhead spending. The charity's funding reserves of $77.7m include a $5.6m endowment fund. Excluding endowed funds, Heart & Stroke's reserves can cover 99%, or roughly one year, of program and granting costs. The charity has program and research grants commitments to pay out $45.6m in the next 5 years -  59% of current non-endowed funding reserves.
As per the charity's T3010 CRA filings, Heart & Stroke's five largest grants for F2016 were to Heart and Stroke Foundation of Ontario ($2.7m), McMaster University ($2.3m), SickKids ($1.5m), University of Toronto ($1.4m), and University Health Network ($1.4m).
Heart & Stroke uses external fundraisers as part of its fundraising activities.  The charity reports $1.1m in fundraising costs for external fundraisers that raised $16.3m in F2016, producing an external fundraising cost ratio of 7%.
This charity report is an update that is currently being reviewed by Heart & Stroke. Comments and edits may be forthcoming.
Updated on August 15, 2017 by Katie Khodawandi.
Financial Ratios

Fiscal year ending August

2016
2015
2014
Administrative costs as % of revenues
3.0%
3.7%
4.3%
Fundraising costs as % of donations
43.9%
46.6%
46.9%
Program cost coverage (%)
105.9%
110.7%
116.2%
Summary Financial Statements

All figures in $000s

2016
2015
2014
Donations
116,152
115,647
115,625
Government funding
4,360
7,932
6,759
Lotteries (net)
5,870
709
10,192
Investment income
1,791
2,400
3,020
Other income
2,334
9,199
532

Total revenues

130,507

135,887

136,128

Program costs
41,836
48,770
54,125
Grants
31,506
30,934
33,807
Administrative costs
3,792
4,931
5,741
Fundraising costs
50,994
53,922
54,226

Cash flow from operations

2,379

(2,670)

(11,771)

Funding reserves
77,690
88,268
102,156
Note: To report on a cash basis, Ci backed out amortization from program costs, reducing expenses by $580k in F2016, $847k in F2015 and $923k in F2014. Ci reported lottery revenue net of direct costs, reducing revenues and expenses by $11.0m in F2016, $33.0m in F2015 and $50.3m in F2014. Ci reported endowment contributions in donations, increasing revenues by $110k in F2016, $129k in F2015 and $1.1m in F2014.