World Wildlife Fund Canada
Sector: Environment
Operating Charity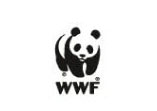 410 - 245 Eglinton Ave. East
Toronto, ON M4P 3J1
President & CEO: David Miller
Board Chair: Sonja Bata

Website: www.wwf.ca
Charitable Reg. #: 11930 4954 RR0001
About World Wildlife Fund Canada:
The Canadian affiliate of one of the world's largest environmental organizations, WWF Canada was founded in 1967. WWF Canada's operations are integrated into the international WWF network and priorities. Funds raised in Canada primarily support projects in Canada or international efforts where Canada has a leadership role to play. Funds flow both ways: in F2014 WWF Canada received $2.8m in allocations from other members of the WWF "family" to support Canadian projects. At the same time, WWF Canada paid $1.5m in fees to WWF International to support the global organization. Key priorities and projects in Canada include sustainable fisheries and marine spatial planning, Arctic conservation and adaptation, climate adaptation and mitigation and healthy freshwater. For F2014, conservation program spending was allocated 34% to the Arctic, 6% to climate & energy, 17% to oceans, 8% to fresh water, 5% to footprint reduction, 24% to conservation science & awareness raising, and 6% to global conservation.
Financial Review:
The F2014 funding reserves of $25.7m cover the annual program costs 1.4 times. Administrative costs are 4% of revenues and fundraising costs are 25% of donations.
This charity report is an update that is being reviewed by WWF Canada. Changes and edits may be forthcoming.
Updated on August 10, 2015 by Rohan Bhargava
Financial Ratios

Fiscal year ending June

2014
2013
2012
Administrative costs as % of revenues
3.7%
3.9%
4.4%
Fundraising costs as % of donations
25.3%
25.3%
30.0%
Program cost coverage (%)
141.1%
136.8%
111.4%
Summary Financial Statements

All figures in $000s

2014
2013
2012
Donations
20,012
18,947
18,396
Government funding
262
172
221
Business activities (net)
1,454
1,872
2,005
Investment income
506
485
533
Other income
2,808
2,753
2,334

Total revenues

25,042

24,229

23,489

Program costs
14,674
14,484
16,118
Grants
3,527
2,416
1,350
Administrative costs
906
919
1,016
Fundraising costs
5,070
4,793
5,511

Cash flow from operations

865

1,617

(506)

Funding reserves
25,674
23,111
19,467
Note: International donations amounting to $2.8m in F2014 and F2013 each and $2.3m in F2012 are included under other income and are excluded from fundraising ratio.
Charity Rating
Social Results Reporting
Grade:
A
The grade is based on the charity's public reporting of the work it does and the results it achieves.
Financial Transparency
Audited financial statements for current and previous years available on the charity's website [
Audited financial statement for most recent year
]
Program Cost Coverage
Funding Reserves
Program Costs
Spending Breakdown
Full-time staff #
124
Avg. Compensation
$79,067
Top 10 Staff Salary Range
| | |
| --- | --- |
| $350k + | 0 |
| $300k - $350k | 0 |
| $250k - $300k | 0 |
| $200k - $250k | 1 |
| $160k - $200k | 1 |
| $120k - $160k | 6 |
| $80k - $120k | 2 |
| $40k - $80k | 0 |
| < $40k | 0 |
Information from most recent CRA Charities Directorate filings for F2014